UFC: Gegard Mousasi Wants to Fight Uriah Hall or Anderson Silva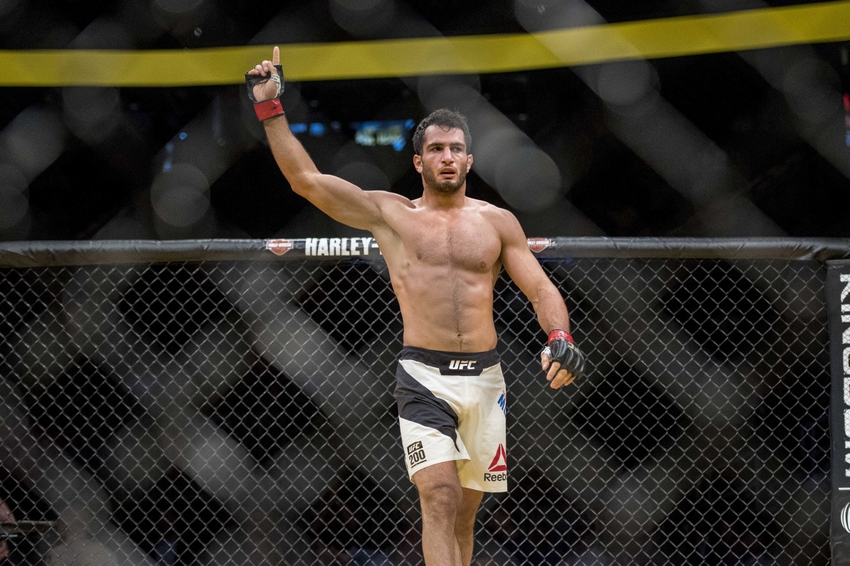 UFC middlweight Gegard Mousasi has expressed an interest in fighting both Uriah Hall and future hall of famer Anderson 'The Spider' Silva.
Just last month Gegard Mousasi was in Manchester, England for UFC 204 where he faced and beat Vitor Belfort in what was his most impressive performance to date. Weeks after his TKO victory Mousasi is already looking to the future.
The 31-year old known as "The Dreamcatcher" wants back into the octagon before year's end and is aiming for the recently announced UFC 207 which is headlined by the returning Ronda Rousey who will be gunning for the bantamweight title against Amanda Nunes.
Recently speaking with Metro.co.uk he spoke about who he has is eyes on for the potential match up.
Uriah Hall or Anderson Silva, those are the fights I want as soon as possible, but they're not going to give either of them to me. It doesn't make sense for them. I would love to fight in December, but that's up to them. They're not going to give me fights because everyone is booked.

So probably, they'll give me one in February or something like that. The two worst match-ups for me at the moment would be Jacare [Souza] or Yoel Romero. Style-wise, they're not so great match-ups for me. But Chris Weidman or Luke Rockhold, they're much more suited to my style of fighting.
Mousasi (40-6-2) is a winner of five of his last six outings with his only loss coming at the hands of Uriah Hall last September in Japan. The loss is one that Mousasi badly wants to take back and has expressed doing so on more than one occasion.
Get the FanSided App
Obviously to get to the title shot that many believe Mousasi is worthy of he needs to be fighting and beating the best that the division has to offer.
While Chris Weidman and Luke Rockhold are some of the most elite fighters in the world both men are currently booked and would most likely not be fight ready again until late February or early March next year.
As for Uriah Hall and Anderson Silva they do not do much in way of a win leading to a title shot. The reason for fighting Hall is purely for Mousasi to avenge his 2015 TKO loss to the former Ultimate Fighter finalist and nothing more.
Anderson Silva will go down in history as arguably the greatest mixed martial artist in history but unfortunately time has caught up with this legend and the reasoning for this fight would most likely be to try bulk up and already impressive resume with a win over such a huge name within the mixed martial arts world.
Mousasi has been a potential contender within the UFC middlweight division since coming into the promotion in 2013. While his reasons for wanting to get back into cage sooner rather than later are understandable but if Mousasi wants to be a UFC champion waiting around until March next year may just be a great idea.
This article originally appeared on