Frankie Edgar: I'm going to make Jose Aldo wilt, I'm going to put him away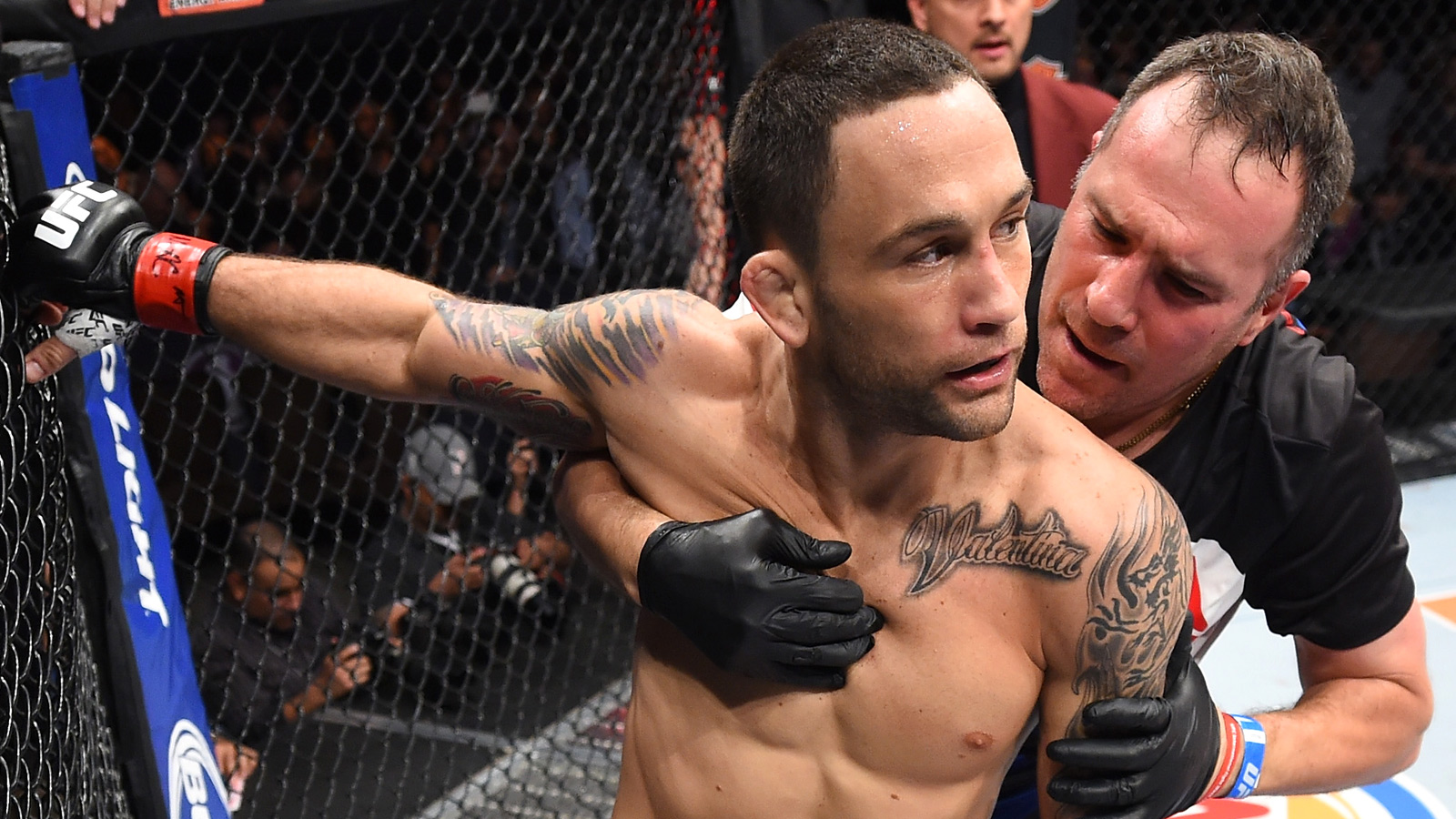 As much as Frankie Edgar wanted to face Conor McGregor at UFC 200, taking on former featherweight champion Jose Aldo isn't a bad consolation prize by any means.
Edgar has been clamoring for a shot at the featherweight title for months and his goal was always the belt so he took direct aim at McGregor because he was holding the belt.
Unfortunately, McGregor has opted to move up two divisions for a pair of fights against Nate Diaz so rather than let the featherweight division remain stagnant for several months, the UFC opted to put Edgar against Aldo in an interim title fight on July 9 in Las Vegas.
It's not exactly the scenario Edgar desired but he's always wanted a rematch with Aldo after losing a close decision to the Brazilian in 2013 and now he'll get a chance to vanquish the former champion while adding another belt to his collection.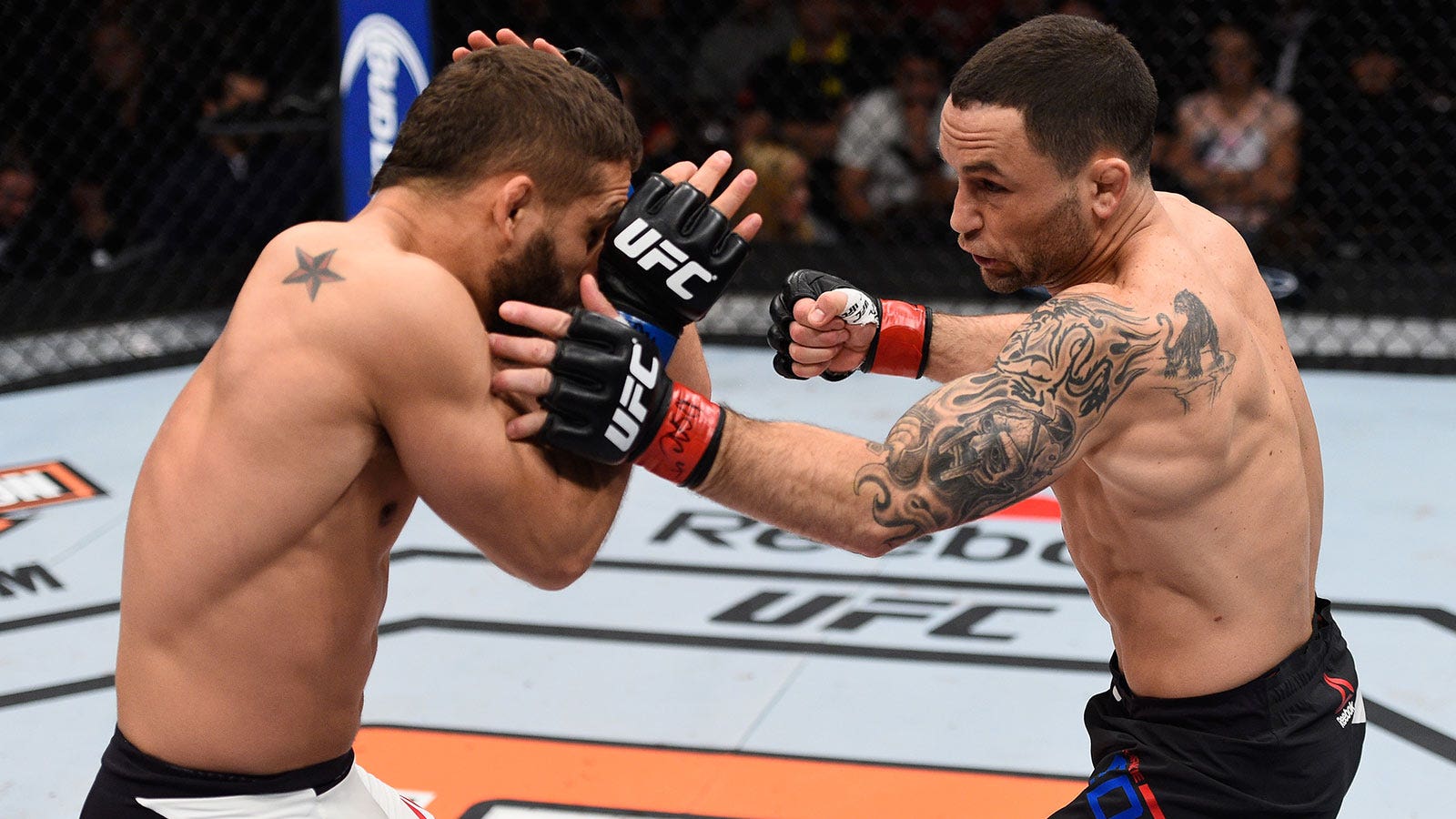 "I've got Jose on my mind 24/7 now," Edgar told FOX Sports. "He's the most dominant featherweight that we've ever had. He stumbled his last fight but he's still dangerous. I know he wants to get back at Conor and I know I want a chance at Conor as well so I'm definitely excited for this fight.
"It was a close (first) fight, a lot of people feel I may have won or it was super close and just to have a chance at redemption is always a good thing."
A lot has happened since Edgar and Aldo met the first time.
Edgar has become the top contender in the featherweight division with five consecutive wins in a row, including finishes over Cub Swanson and Chad Mendes in recent fights. In fact, Edgar hasn't lost since falling to Aldo in 2013.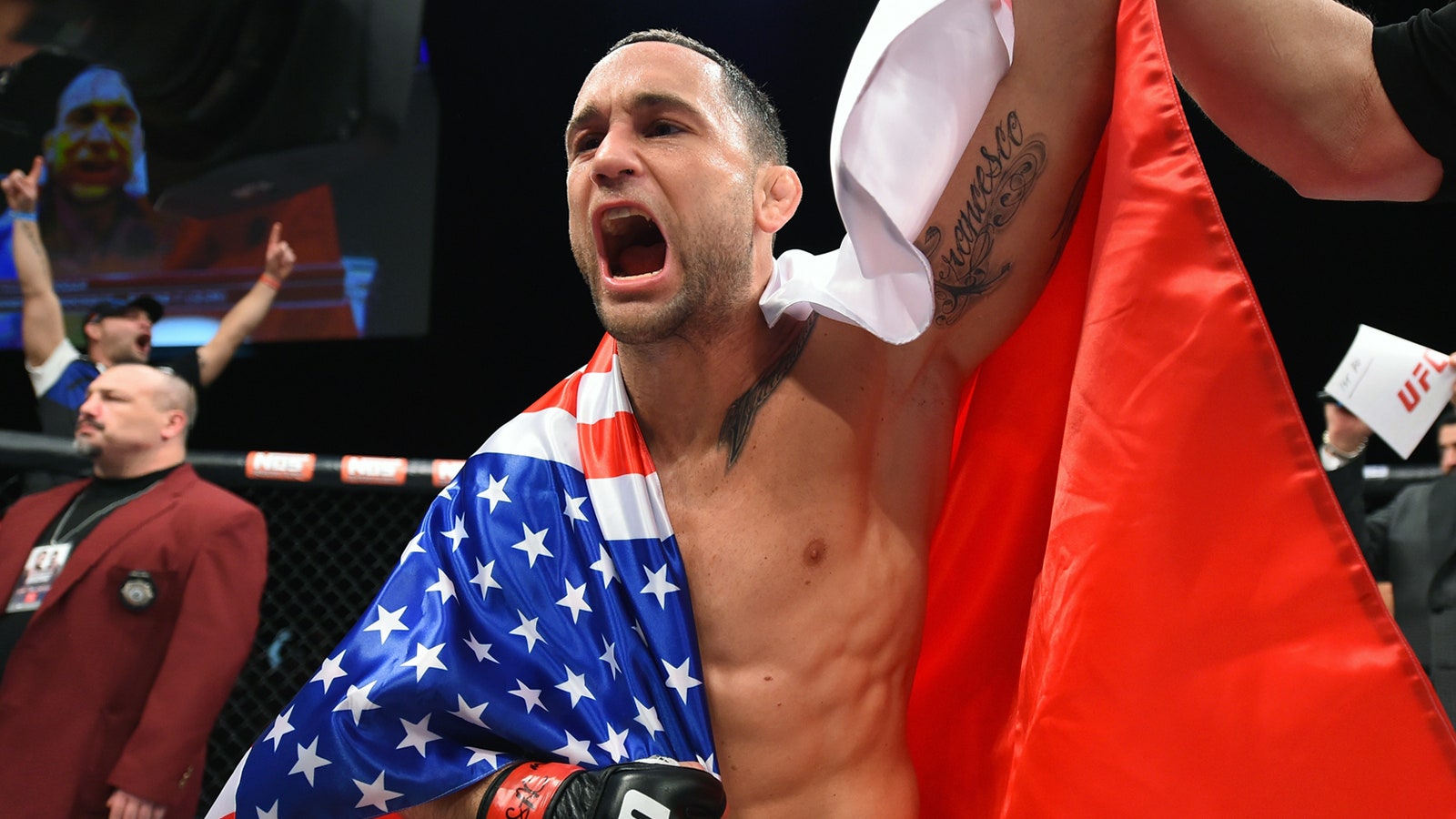 As for Aldo, he defended the title three more times after the Edgar fight but also engaged in a brutal war with Chad Mendes before being finished by McGregor at UFC 194
Many wonder if the damage Aldo has taken over the years culminated in the knockout he suffered to McGregor that saw him toppled by one punch in just 13 seconds.
Edgar expects Aldo to bounce back and look better than ever when they meet at UFC 200 but then again he's happy to find out if the vicious knockout he suffered last December fractured his psyche as much as it may have damaged his chin.
"He could be second-guessing himself," Edgar said about Aldo. "Conor threw one punch and it's over in 13 seconds, that's a tough pill to swallow and we've got a lot of pride as competitors. That eats at your pride and your ego. He's going to have to deal with all these emotions leading up to this. He didn't lose for 10 years, he's a winner and I'm sure he'll bounce back. I'm expecting this fight to be all it's cracked up to be.
"It's going to be over three years at this point (since the last fight). I'm very comfortable, I feel like I'm coming into my own more and more and I'm coming in there to finish him 100 percent. He has a lot to try and bounce back from and he's going to have a lot of pressure on him but I feel like it's my time right now."
I definitely think if I touch him and string my punches together, put that pressure on him I'm going to make him wilt and I'm going to put him away.
— Frankie Edgar
Edgar knows he's developed into a very dangerous fighter lately with one of the most well-rounded skill sets in the division. Not only is Edgar still a dominant wrestler with some of the best takedowns in the division, but he's also evolved in his boxing game while learning how to knock his opponents out with fight-stopping power.
Edgar isn't the kind of fighter to call his shot, but he will predict that if he uses all of the tools in his arsenal, there's not much of a chance Aldo makes it to the final bell.
"I definitely think if I touch him and string my punches together, put that pressure on him I'm going to make him wilt and I'm going to put him away," Edgar said.
"I want to go out there and prove a point every time. I try to go out there and put on great performances and championship-worthy performances and that's what's going to happen with Aldo."