Frankie Edgar to Conor McGregor: If you want to silence the doubters, fight me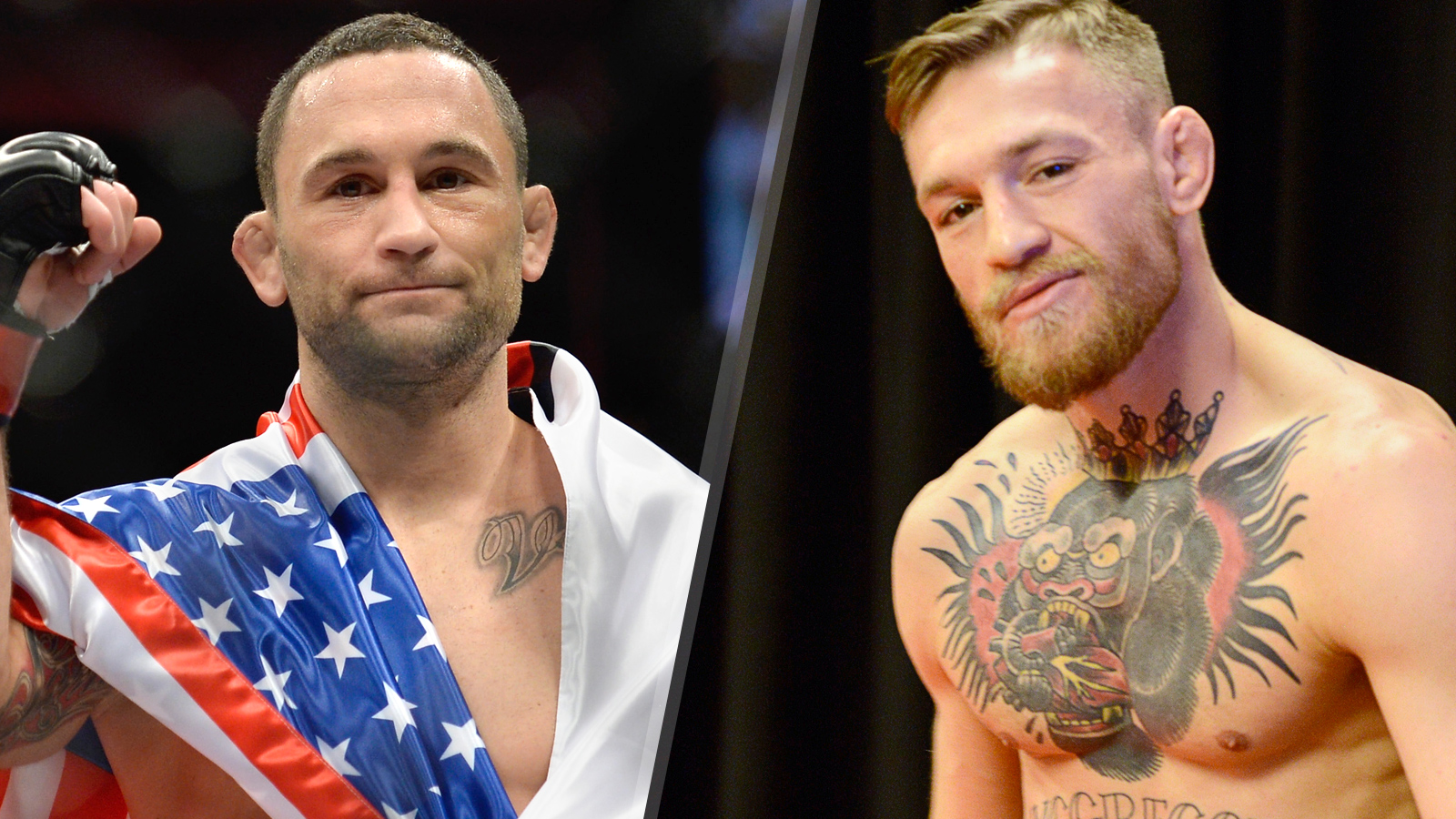 Frankie Edgar has been asking to fight Conor McGregor for the past year. But despite a five-fight win streak, including four victories over top-10 fighters and another over a UFC Hall of Famer, he's still waiting for his shot at the featherweight champion.
Last weekend, Edgar watched McGregor get dealt his first UFC loss by Nate Diaz, but no matter how much he was personally invested in the outcome, he wasn't rooting for the Irishman's downfall.
"I'm not happy that he lost. I don't wish losses on anybody. The better guy is going to win the fight and that's just how it happens," Edgar told FOX Sports on Monday night. "I was just happy that he has to come and defend that 145-pound title. I don't want to fight for a vacant title. I want to fight the guy who is the most recent champion. That was him. He's the champion of the division, and he never even defended it. Now he has to come and defend it."
Edgar was actually working at the broadcast booth for FOX Sports during the UFC 196 card so not only was he watching the bout between McGregor and Diaz as a fighter, but he was examining the entire bout from an analytical stand point as well.
Everyone's drinking the Conor kool-aid. It's easy to do. The media builds him up. The UFC builds him up and he does go out there and perform, but I see what Chad Mendes did to him. I see what Nate Diaz did to him. I know I can do those things.
— Frankie Edgar
What he saw was McGregor get hurt, Diaz took over and the featherweight champion looked for a way out.
"You know he's got quit in him. Not trying to kick anybody when they're down but I think he's got some quit in him," Edgar said. "We've seen it before with him, even before the UFC, when he's been submitted. I think no matter that choke was going to finish him but it seemed like he didn't give it time to fight or to try ride it out. He packed it in pretty quick. I'll give him credit for the way he handled his loss though."
After the fight was over, McGregor immediately turned his attention back to the featherweight division after a failed experiment to move up a weight class and seek out a second UFC title.
Immediately, McGregor targeted Jose Aldo as his next opponent and his coach John Kavanagh doubled down on that idea in a recent interview as well. Aldo would obviously love that scenario, considering he got knocked out cold by McGregor in just 13 seconds when they met last December at UFC 194.
Aldo even took a few shots at Edgar over social media for the sake of trying to earn the rematch against McGregor later this year.
While Edgar isn't one to get into trash-talking battles with other fighters, he's happy to point out all the ways Aldo should step aside and get back in line for another shot at the featherweight title.
"I have a hard time calling someone a (expletive) that just beat me recently. Never mind beat me but just knocked him out in 13 seconds," Edgar said, referencing Aldo's Instagram post about McGregor following UFC 196. "As far as me losing two fights to Benson (Henderson), a lot of people don't believe I lose those fights. Then he says I got a quick featherweight title shot without deserving it when what happened was I stepped in when someone got hurt and lo and behold, Aldo got hurt and we had to push it back. Surprise, surprise, Aldo got hurt so we had to rebook the fight.
"He's trying to get his so I get it, but I've got my five-fight win streak. I didn't just lose my last one. Who wants to see that fight? They just did two build-ups for that. I think people are sick of that. They want to see me and Conor. That's the read I'm getting."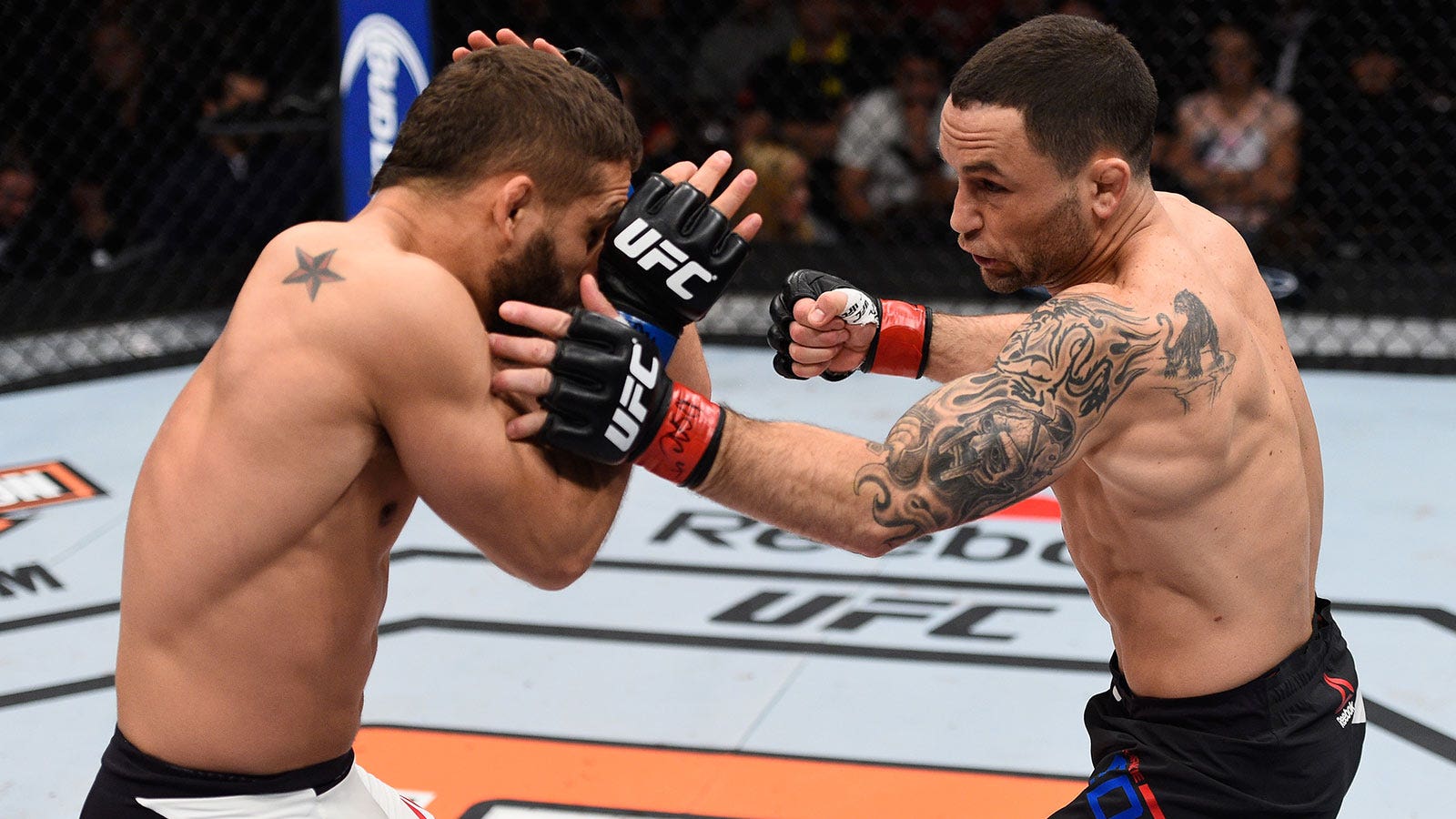 Obviously the UFC will have the final call in who gets the chance to face McGregor next, but Edgar isn't going to be quiet and just hope for the best.
He's already burning up the phone lines reaching out to UFC president Dana White to express his interest in facing McGregor later this year. Considering White already promised him a shot at the belt following his last win, Edgar is finally ready to cash in on that guarantee.
"I was told after I fought (Chad) Mendes, 'Frankie gets whatever he wants' and I still didn't get what I wanted," Edgar said. "Now it's my chance again. Are they going to dog me again? Is Dana (White) going to dog me again and not give me this? He can't. He just can't."
"I'm trying already. On the post-fight show I asked Dana right away, what's the deal? What's up with Conor? Who's getting him next? He said he didn't know. I've been texting him trying to set up a meeting. Eventually, we're going to get on the phone, hopefully this week."
More than anything, Edgar wants McGregor to demand the fight with him because the Irishman will certainly influence the final decision.
For the past year, Edgar has been the fly in the ointment whenever McGregor talks about being the best in the world because he still hasn't fought the former lightweight champion. Many people believe that Edgar is the featherweight that can beat McGregor in the octagon and he knows that has to bug the current champion.
So rather than giving a rematch to a fighter he just dusted in less time than an NBA shot clock, Edgar has a personal message that he wanted to direct at McGregor when it comes time to book his next bout.
"Everyone's drinking the Conor Kool-Aid," Edgar said. "It's easy to do. The media builds him up. The UFC builds him up and he does go out there and perform, but I see what Chad Mendes did to him. I see what Nate Diaz did to him. I know I can do those things.
"If you want redemption, go in there and fight the guy that poses a serious threat. Not the guy you just knocked out. He wants to prove to everybody this fight with Nate was a fluke? Fight a guy that can do the same thing to him. If Conor wants to show everybody he's the king like he says, fight me. If you want to silence the doubters, you don't do it against a guy you just beat. You do it against a guy that poses the biggest threat and especially after the way he lost on Saturday night. I can stand with Conor, too. That's the other thing. I'm not going to sit there and just wrestle (expletive) him."