Frank Mir will likely retire if suspended 2 years for positive drug test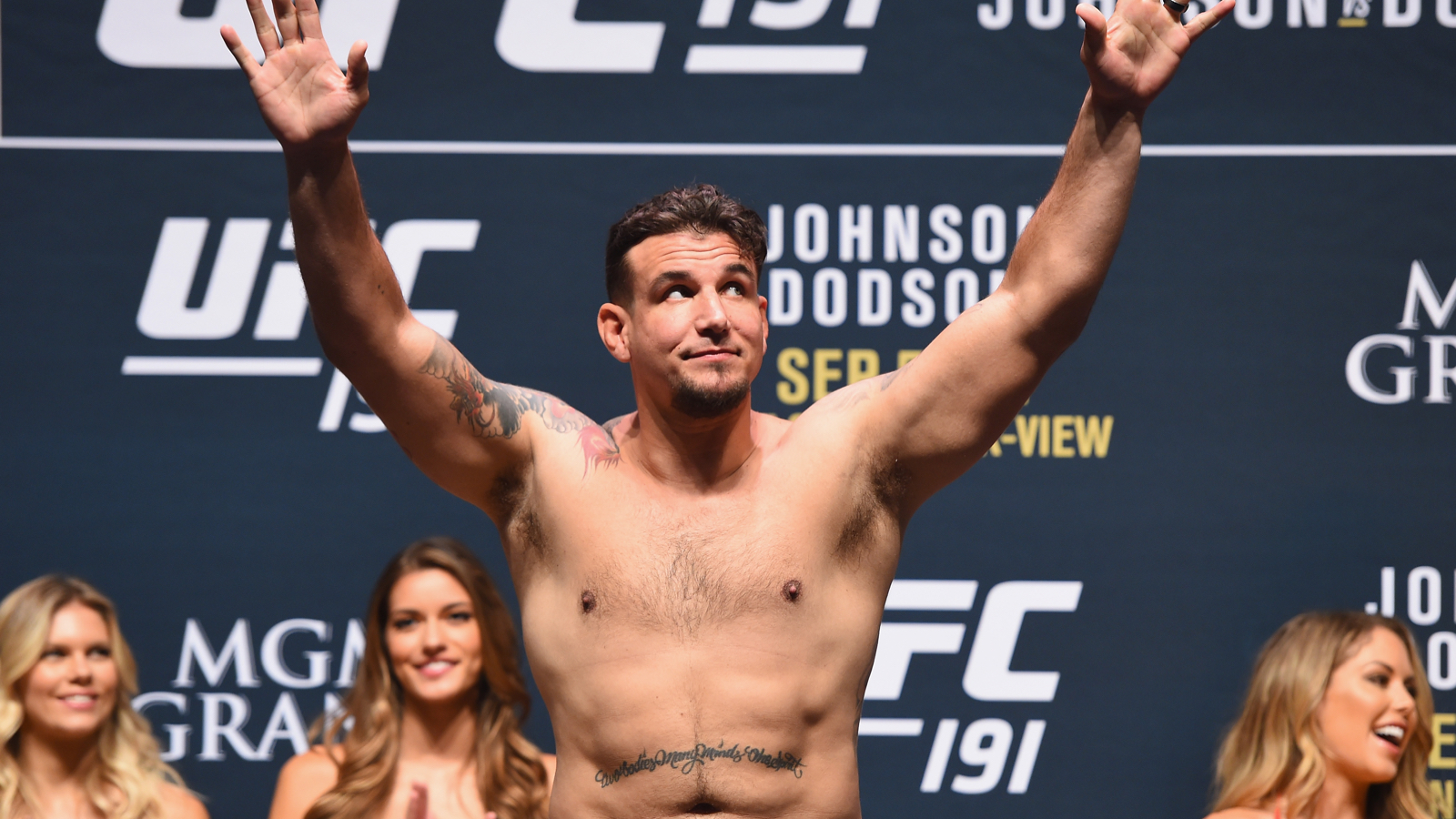 Former UFC heavyweight champion Frank Mir has no idea how he tested positive for a banned substance in his last fight against Mark Hunt, but if a second sample returns with the same result, it's likely he will retire from the sport of mixed martial arts.
Mir was flagged for a test taken on March 19 on the day of his bout against Hunt in Australia by the United States Anti-Doping Agency (USADA) before the result was made public last week.
Mir revealed on his podcast that the test showed metabolites for an oral steroid that was apparently found in his system and a second sample showing the same result will likely end with a minimum two-year suspension for the infraction.
If that's the case, Mir doesn't see any other choice but to retire from fighting.
Basically this is retirement for me. I don't see any other way around it. That was probably my last time fighting.
— Frank Mir
"Basically if the 'B' sample comes back and I don't see anyway how I'm going to explain, I know the lawyer and Malki (Kawa) are like 'we've got to figure out everything you ate and everything you put in your body for the last six weeks' — come on man, ask my wife, I'm lucky I can figure out where the car is in the driveway half the time. There's no way, I don't remember, I don't log things down like that," Mir said.
"Basically this is retirement for me. I don't see any other way around it. That was probably my last time fighting. Retire, then maybe, I've always wanted to be a police officer, I like the fire department, maybe get into something else. I don't see any other way around it. Age is already catching up to me now and I'm not going to get any younger in the next two years."
Mir explained that when USADA informed him about the positive test he was just as shocked as anybody to find out that he had a banned substance in his body.
The former heavyweight champion explains that he doesn't take many supplements during his training camp and the only other possibility would be some of the exotic food he ate while in Australia such as kangaroo and crocodile meat.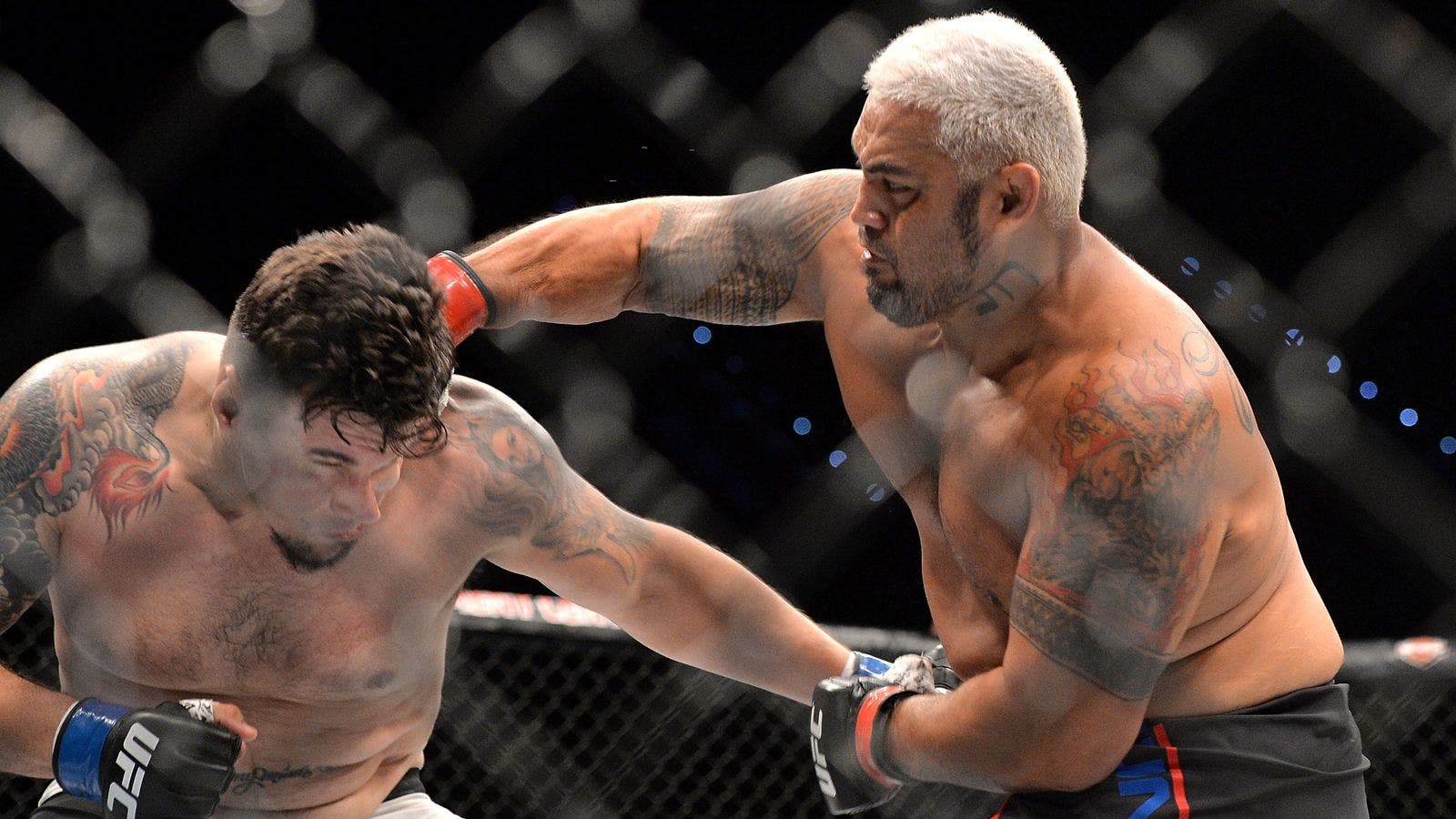 "Basically, now I'm suspended for two years, I am getting the 'B' sample tested and I'm trying to look at routes to maybe, because I asked them if they could back track the timeline. Cause I'm being told by Malki (Kawa), my manager and he now has the lawyer Howard involved and they're like 'OK you've got to retrace your steps, every supplement you take' and I'm like guys I take a multi-vitamin, a fish oil pill and aspirin. There they are," Mir said.
"The only other supplements I take is sometimes when I workout, the gym I workout at they have the high school kids working out there, they have protein shakes and stuff there for the kids to use, they sponsor for the kids. I walk over on a Tuesday or Thursday when I lift weights, I might go over and drink a protein shake afterwards."
Mir said that there have been cases in the past where tainted meat has caused positive results in drug tests, but because he can't pinpoint the exact times or locations for the times he ate different kinds of foods in Australia, there's no way to know for sure if that was the cause.
What Mir knows for sure is that he didn't knowingly take any illegal substances before his fight with Hunt, but that won't make the positive test go away.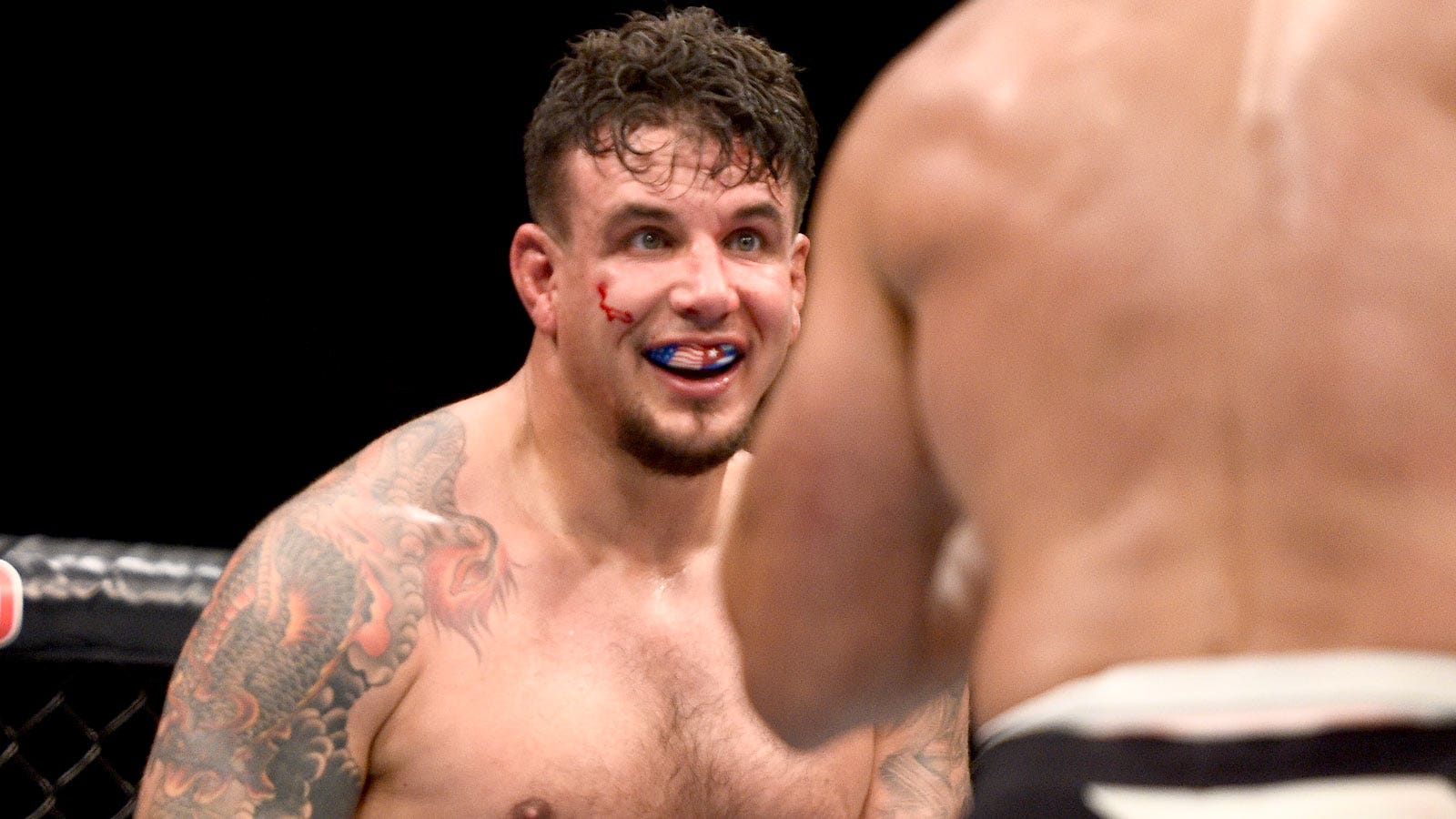 He understands the excuses many fighters make after testing positive for a banned substance and the stigma that goes along with that denial.
Still, Mir maintains his innocence while admitting that if he is handed a two-year suspension he'll likely call it a career and walk away from the sport immediately.
"The stance is you're guilty until proven innocent," Mir said. "I have the molecule in my system, I have no clue, I wish I did. I wish I had some viable excuse for why I did it because I know how society is — every athlete that's whose ever been popped, if they deny it vehemently, it never (expletive) goes away. It stays on them. The guys that sit there and go 'yeah I did it, I made a mistake, I won't do it again', there's a slap on the wrist and our society seems to be able to move on. I'm not dumb, I'm telling you I understand that formula.
"I'm not going to lie and say that I took something knowingly that I didn't take."
The next step for Mir will be USADA testing the 'B' sample taken on March 19 and if that test comes back positive then it appears he's willing to forgo an appeal and instead face whatever punishment is handed down. A two-year suspension is the stipulated minimum for a fighter testing positive for a performance enhancing drug, but if that's the case then Mir doesn't see a reason to fight again when he'd be eligible to return at 39 years of age.