Floyd Mayweather, Conor McGregor continue war of words over racism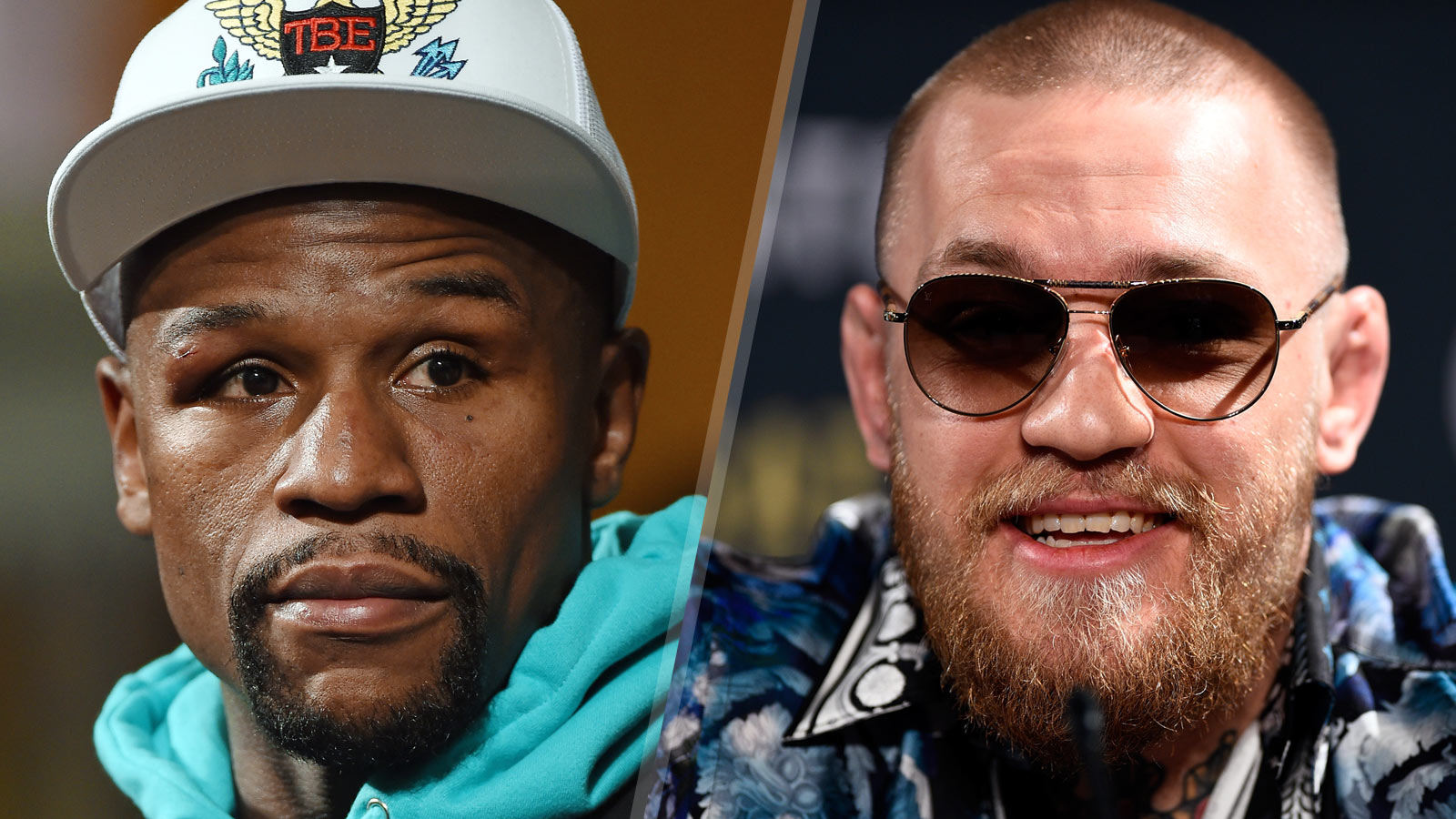 Former pound-for-pound boxing king Floyd Mayweather and UFC featherweight champion Conor McGregor continued their war of words recently over comments made regarding racism in combat sports.
Mayweather stoked the flames a few weeks back when he stated that he believes racism still exists in boxing, but then used McGregor and former UFC champion Ronda Rousey as examples of how they are treated and the success they've seen vs. athletes of color.
McGregor responded in kind with a very loud Instagram post where he told Mayweather 'don't ever bring race into my success again'.
Mayweather then came back at McGregor in a new video released this week where he says he wasn't singling out the current UFC champion, but if the Irishman was offended, that's just too bad.
"Once again, I never said that the guy, Conor McGregor, that's his name? I never said Conor McGregor was, I never had anything against Caucasians, white Americans or white people, period. Or Irish. All I said was this — in this world, racism still exists, but I'm not racist. That's all I said," Mayweather told Fight Hype.
"If he got offended? That's life. Sometimes people will get offended by certain things people say. Just me? I have tough skin. I'm built for anything."
McGregor was asked about Mayweather recently at the UFC 197 pre-fight press conference and he doubled down on his thoughts about the retired boxing champion when it came to his opinion on racism in the sport.
"I think Floyd needs to learn before he opens his mouth," McGregor said. "You don't put a man like me in a situation like that. You put me in a name that's got to do with prejudice, when you don't know nothing about me. I am a multi-cultured individual. I take from all cultures. Look at me. I am a product of many cultures. As a young Irishman.
"I know he wasn't saying that I am that person, but it put me in that bracket and I did not appreciate that one bit. There's people buried in the desert for less than that. So Floyd needs to understand before he speaks who he is speaking about and that is as simple as that."
From the look of things, Mayweather claims he still doesn't even really know McGregor but just used him as an example when speaking about trash talk and how the two of them were handled differently by fans and the media.
Either way, Mayweather isn't going to stop speaking his mind even if it lands him in the headlines or offends someone.
"It's life. F–k it, it's going to be what it's going to be. I speak from the heart, I speak the truth," Mayweather said. "Like I said before, I'm just waiting for somebody to have a 20-year run or a 19-year run. Out of a 19-year run, I think I was champion 18 years. That's never been done. In a year and a half, I fought 17 fights. I was only fighting a year before I became world champion. I was champion from the 90s until now."