UFC: Five Potential Fights For The Korean Zombie To Take Next
Nick Strickland/FanSided via Cage Pages

Fansided
The Korean Zombie, Chan Sung Jung, made his return to the UFC in fabulous fashion at UFC Fight Night 104 on Saturday night.
It had been well over a thousand long days since UFC fans scattered all over the globe had seen Chan Sung Jung or better known as 'The Korean Zombie' compete inside the eight-sided cage. We last saw the Korean superstar in action against Jose Aldo in the main event of UFC 163 in August of 2013. Jung was defeated by the champion via TKO.
This past weekend in Houston, Texas the Zombie announced that he was back to take over where he left off before having to serve out his National Service. Jung (15-4) returned against the very dangerous Dennis Bermudez in the main event of UFC Fight Night 104, where he showed that ring rust obviously does not affect the undead.
He landed a huge uppercut which dropped Bermudez face first onto the canvas, Jung swarmed and landed a few shots forcing the referee to call an end to the action in the very first round. The win was his fourth under the UFC banner with his only loss coming at the hands of Jose Aldo over three years ago.
Prior to his 145-pound title fight in Brazil, Jung had run straight through Leonard Garcia, Mark Hominick and Dustin Poirier stopping all three before the judges were needed to render their decision.
Who's next for the Korean fan favourite? Check the list of five possible fights for him to take below.
One of the most exciting and most violent of fighters on the current UFC roster could be an interesting challenge.
Jeremy 'Lil' Heathen' Stephens made his promotional debut way back in September of 2007 at UFC 76 and since day one has shown that no matter the outcome of his fights that he is there to put on a show.
Holding recent wins over Renan Barao, Dennis Bermudez, Darren Elkins and Rony Jason this is a fight that would make perfect sense.
A winner of six post-fight bonuses the crowd is always satisfied after the Iowa native has been inside the cage. Now a 10-year veteran inside the Octagon, Stephens has engaged in some of the bloodiest and most brutal fights the promotion has ever put on. The most recent of which took place at UFC 189 against Dennis Bermudez.
Want your voice heard? Join the Cage Pages team!
Both men were bloody, bruised and exhausted after nearly 15-minutes of pure mayhem had taken place. Going into the third and final round one man needed to have a huge round to ensure victory, one needed to do something special and right on cue, Stephens delivered. A huge jumping knee landed flush on Bermudez, knocking him out cold and sending the crowd into a frenzy.
The experience that this man possesses added with the fact that he loves to fight, would make a very exciting match-up for Jung, who like Stephens, loves to entertain.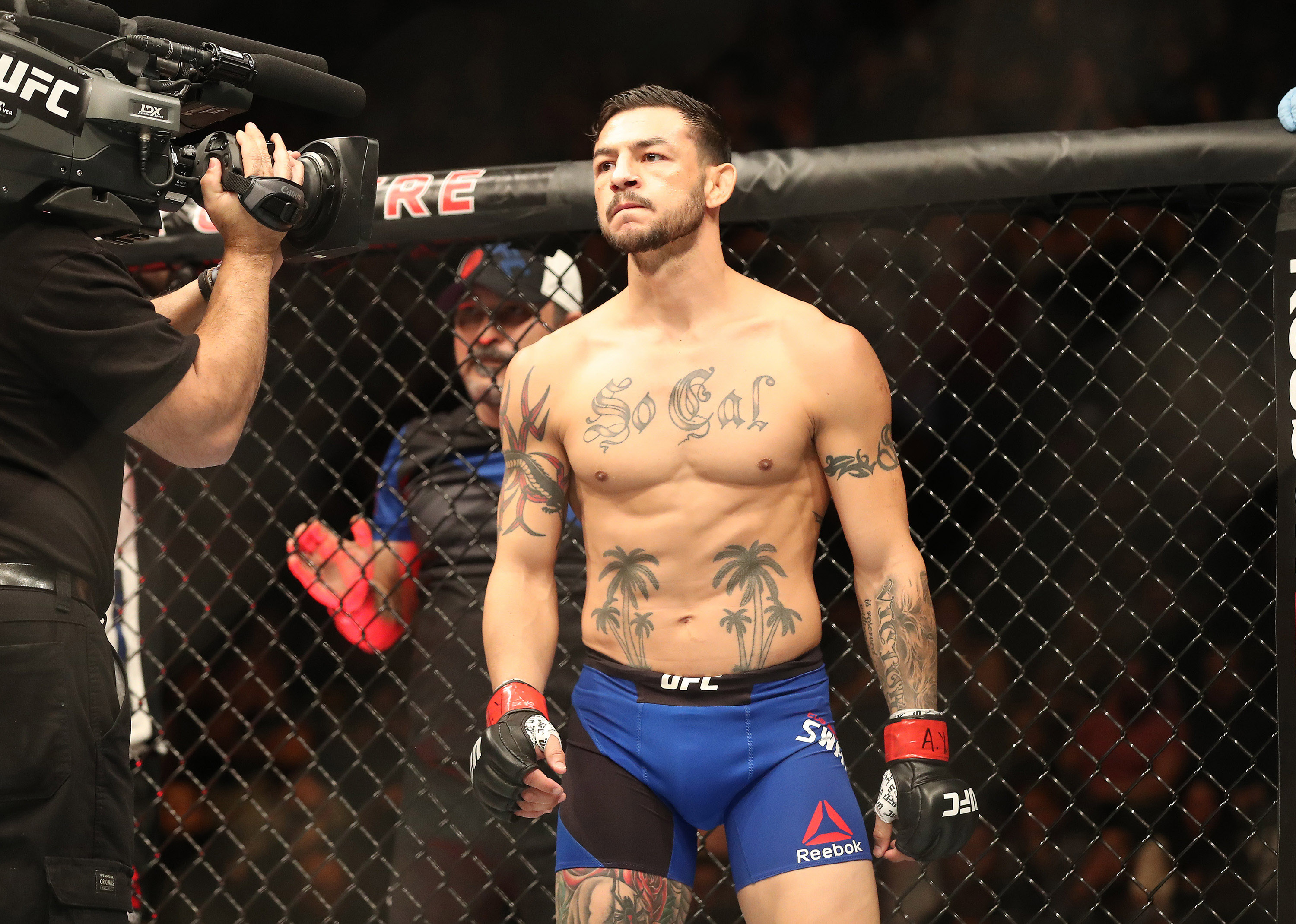 If violence is what is asked of Cub Swanson then it will be violence that he delivers.
Just like Jung, Cub Swanson is a WEC veteran who knows how to put butts into seats no matter the occasion. A winner of his last three fights, 'Killa Cub' was last in the action at UFC 206 in what was later named 2016 Fight of The Year against Doo Hoi Choi.
Prior to that stellar performance, Swanson defeated Tatsuya Kawajiri and Hacran Dias after falling short against both Frankie Edgar and Max Holloway. Cub was well on his way to a title shot but unfortunately suffered key losses forcing him to reset.
That process of starting over seems to have worked as we are starting to see a very mature and calculated Swanson return back to his old ways. Now a winner of 8 post-fight UFC bonuses the potential for these two superstars to collide is greater than ever.
Sitting on a very impressive 9-3 UFC record, Swanson has blown through some of the best in a deep and very dangerous division.
While 'Killa Cub' has had some reservations about fighting inside the octagon again, this potential match-up could be the one to make him 100% sure of continuing his impressive career.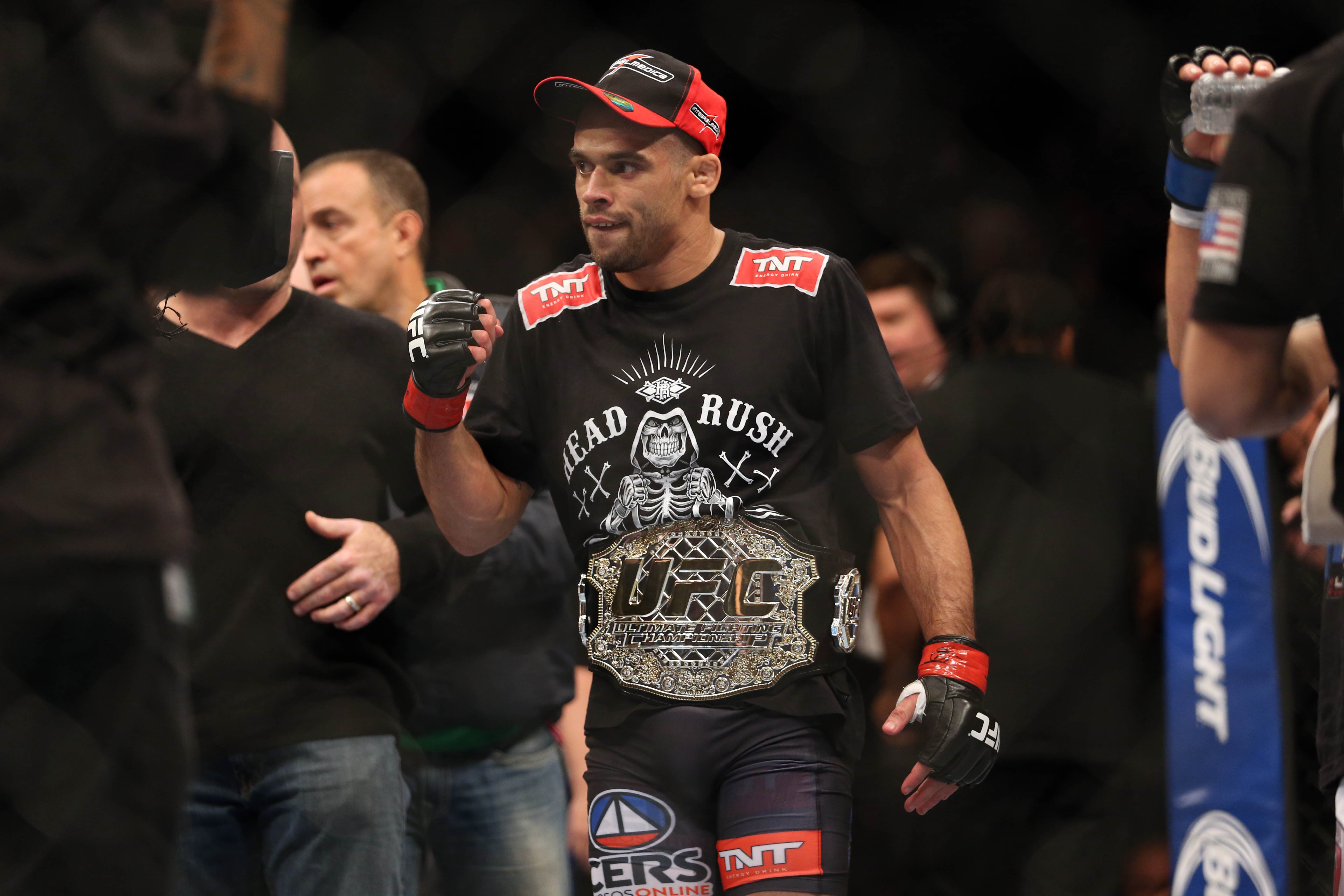 Once a dominant force at 135-pounds, Renan Barao still poses huge threats for any and all standing across from him.
Yet another WEC alum makes it on our list and this one may the most interesting of all. Prior to losing the UFC bantamweight strap to T.J Dillashaw in 2014, Barao had gone undefeated throughout his previous 32 fights. Yes, you read it correctly, 32 fights.
Dillashaw pretty much had his way with Renan throughout that encounter, landing big kicks and punches that hurt the then champion very badly. Since that loss, the Brazilian phenom has, well, looked anything other than ordinary.
The man who beat the likes of Urijah Faber (twice), Eddie Wineland, Michael McDonald, Brad Pickett and Cole Miller now finds himself in an interesting but precarious position within the division.
Get the FanSided App
Since his return to the featherweight division, he has gone 1-1, losing to Jeremy Stephens but winning his last outing against Philipe Nover.
Both performances were far from the dominant version of himself we were once accustomed too and that is what makes this potential meeting so interesting.
The Korean Zombies is the type of the fighter that brings the best out of his opponents and should this bout get the go ahead from promotional officials we may just see the old Renan Barao come floating back to the surface.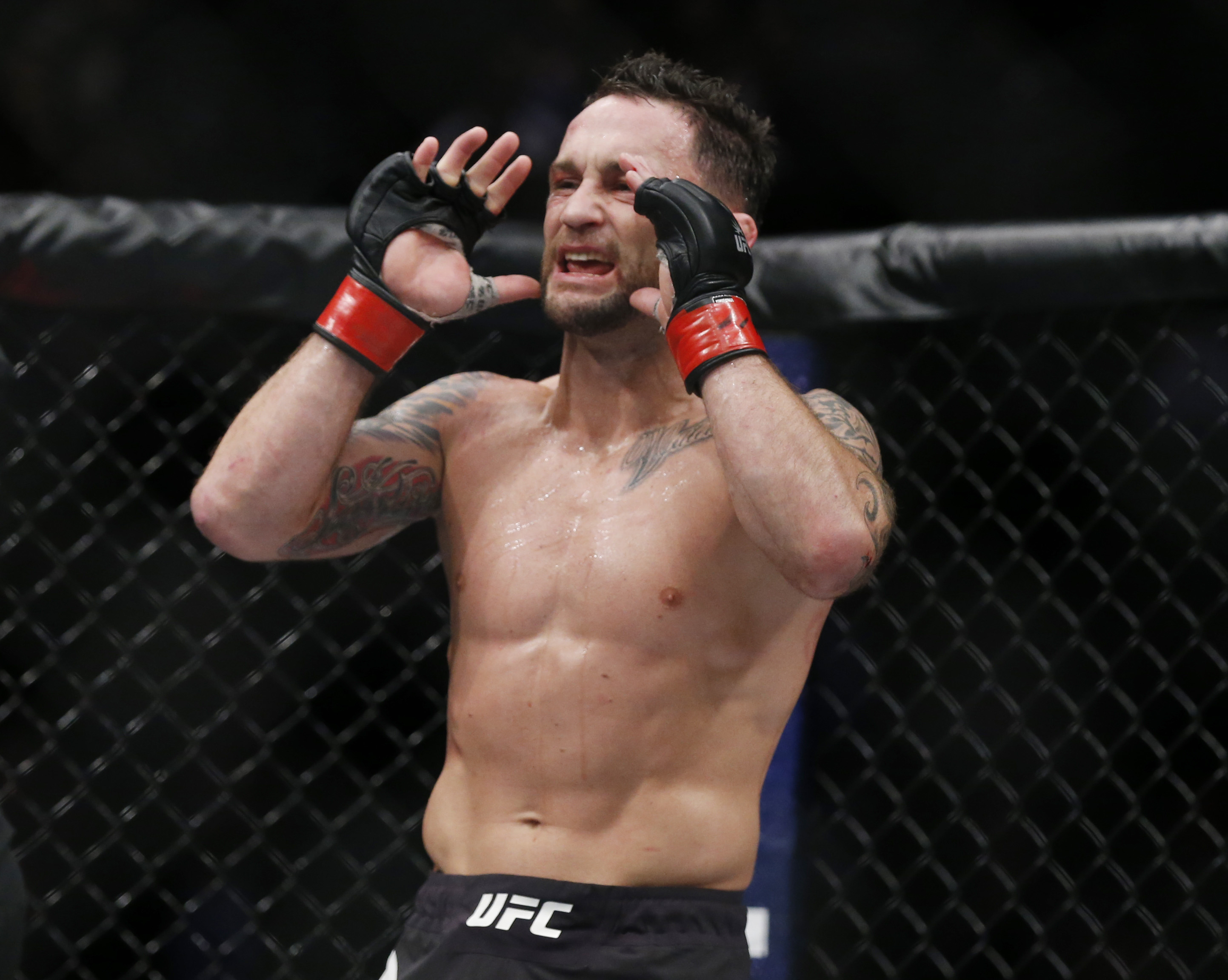 If we are to see just how good the returning Jung actually is maybe we need to throw him to a true veteran fighter.
Frankie 'The Answer' Edgar is another fighter who has been in the UFC for over 10-years. The former lightweight champion and current No. 2 ranked featherweight in the world is still a world class fighter and seems to improve every time he steps into the cage.
Edgar would test all aspects of The Korean Zombies game. From wrestling to striking he can do it all and has used those tools to defeat both legends and future stars inside the cage. If there is one person to test the heart, the determination and Jung's will to win and get back into that title picture then Edgar is the man for the job.
The former lightweight champion has won 6 of his last 7 over Jeremy Stephens, Chad Mendes, Cub Swanson, Urijah Faber, BJ Penn and Charles Oliveria.
His only loss was at the hands of Jose Aldo in their rematch at UFC 200, a fight where Aldo would win the interim UFC featherweight title.
With future title aspirations of his own, Jung would catapult himself right into contention if he knocked off a big name like Frankie in only his second fight back after the long layoff.
The featherweight division currently has a young star in the making in Yair Rodriguez and may be next for The Korean Zombie.
The new breed of fighter is starting to take over the world of mixed martial arts and Mexico's young upcoming star and TUF: Latin America winner, Yair Rodriguez, is the perfect example of that.
Last seen demolishing UFC and MMA legend BJ Penn in January, Rodriguez holds a perfect 6-0 undefeated promotional record and has been dominant in every single one of those victories. Since winning The Ultimate Fighter in 2014 he has shown what the future of MMA is all about.
.At just 24-years old the sky is probably not the limit for this young fighter.
While his wins have been impressive it is time for the UFC to throw Rodreguez in there with someone who is dangerous in all aspects and has competed against the best the division has to offer. Bj Penn, Andre Fili, Alex Caceres and Dan Hooker are all great fighters but it's time to see Yair take on a world class opponent inside the octagon.
The UFC is due to visit South Korea soon and with the return that Jung just had, there is no shadow of a doubt that he will main or co-main event that card when it takes place. As for an opponent, each of the five men mentioned above would be a fantastic fight that fans will look forward too.
This article originally appeared on