Fight Pass wants to change the way you watch the UFC forever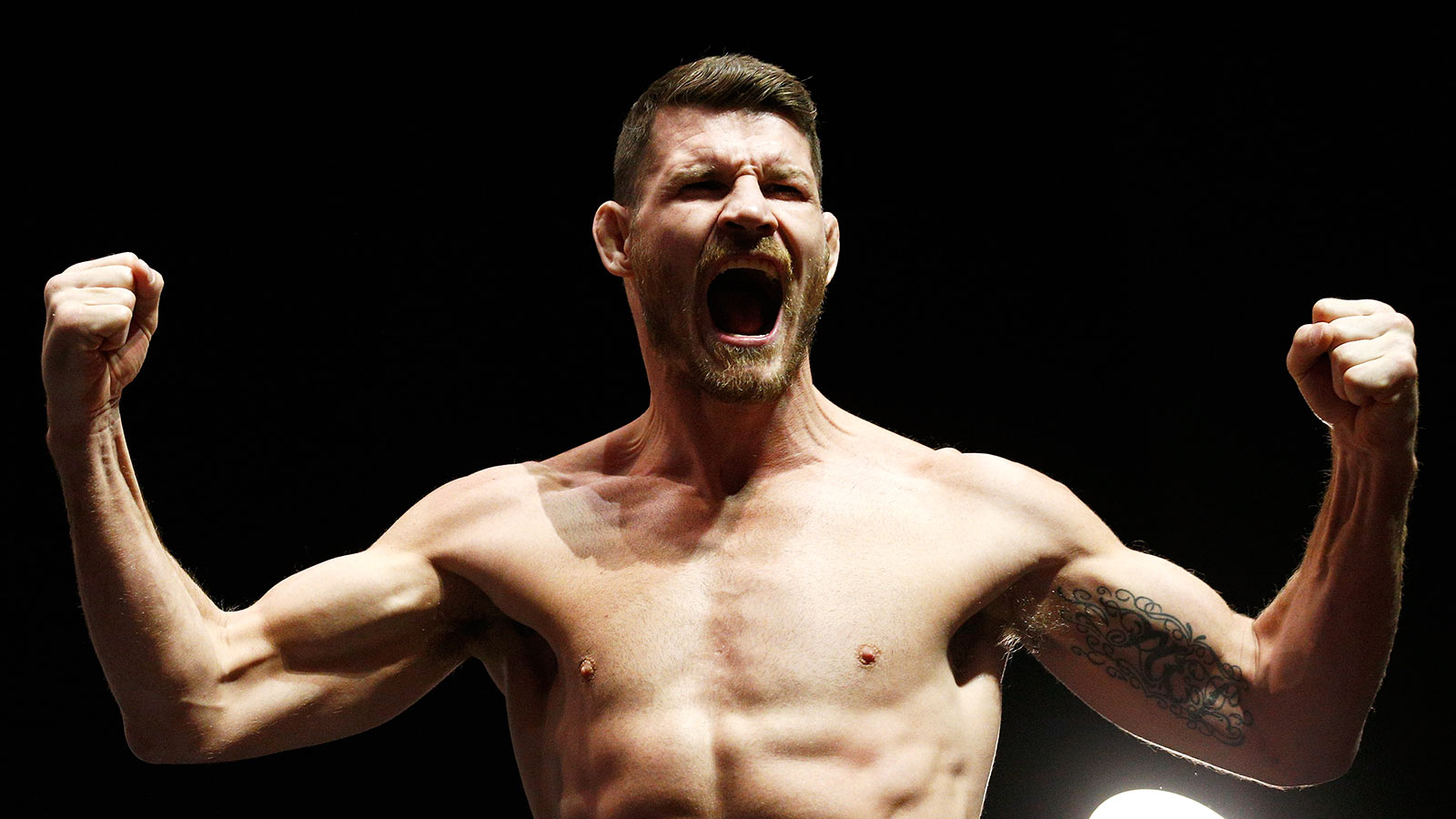 Eric Winter arrived at the UFC offices in Las Vegas last July charged with ramping up and improving the company's streaming online service known as Fight Pass.
When UFC Fight Pass was first launched in late 2013, it was touted as the home where fans could see almost every fight in the history of the promotion, along with a promise for live cards taking place exclusively through the online service.
Thus far, UFC Fight Pass has featured a title fight and a slew of other top 10 competitors. But this weekend marks by far the biggest main event the streaming service has ever produced when Anderson Silva meets Michael Bisping in London.
Winter is quick to deflect credit from himself when it comes to pitching Silva and Bisping as a headline bout for a UFC Fight Pass card, but it's been clear since the day the former Yahoo and Rivals.com executive started that the service was not only getting a massive overhaul but would finally become a priority for the promotion.
We're not just putting average fights on an average service. We're putting excellent fights on an excellent digital product.
— Eric Winter
"I believe it starts with the heart, guts and instincts of Dana (White) and Lorenzo (Fertitta)," the senior vice president and general manager of UFC Fight Pass told FOX Sports. "We worked out the kinks for almost two years before they finally agreed to this. They recognized that we need to start delivering a premium event and a technical product to our customers.
"Everything we do for UFC Fight Pass augments our television partners and our pay-per-view partners. Because one can't out trump the other. Yeah, it's probably a lump in the throat for some that we're doing Silva vs. Bisping, but that doesn't mean that we're putting any of our television partners or pay-per-view partners on the backburner. Actually, Fight Pass is critical to our partners. It's the rising tides theory. If we're doing our jobs for the UFC, everyone is going to win."
There's little doubt that Silva and Bisping will fight in the biggest card to ever take place on the streaming service. As a matter of fact, most believe the fight could easily be featured on pay-per-view or television, but Winter knew that if he was going to make UFC Fight Pass a can't miss service, he had to go big or go home.
It was his way to signal to fans that UFC Fight Pass is not only here to stay, but a well-placed investment for anybody that loves MMA.
"You look at the vocal one-percent who are always out there 'this should be a pay-per-view card' and I love reading the fans. No. 2, we've turned the corner and we've started to bridge the gap to say that Fight Pass is the Netflix for the fight community," Winter said. "There is a method to their madness. There's a reason why the greatest fighter in MMA history is headlining the greatest Fight Pass event in history.
"We're not just putting average fights on an average service. We're putting excellent fights on an excellent digital product."
While most of the company has been focused on the promotion and marketing behind Silva and Bisping facing off this weekend, Winter has been tasked with a different but equally important aspect of this showdown.
To ensure that UFC Fight Pass can handle the massive audience expected to tune in for Saturday's fight, Winter has been working tirelessly to make sure the online stream works flawlessly and without a hitch on the biggest day in the service's history.
"I spent my time in New York this week, we are literally tweaking the servers, working on the billing systems and we are expected so many new customers and so much traffic that I sweat a little bullet because we have never experienced that much growth in that short of time," Winter said. "But I'm confident that we can handle the new customers as well as the peak concurrence — the amount of people who will be online at the same time for Bisping and Silva. It's going to be staggering."
As far as the future goes, Winter knows that it's not going to be easy to duplicate another Silva vs. Bisping main event so he's not calling for that again right away. He will say that the fight this weekend is just the first step in a larger plan to make UFC Fight Pass a priority for the company as the online service continues to grow in the coming years.
"I can't say that it's going to be the norm, but I can say this is the tipping point for our business to educate both the hardcore fans and the casual fans that there is a digital streaming product that is the Netflix of the industry," Winter said. "We have been marketing this like a pay-per-view. I'm not joking, there's probably 50 people on the Silva vs. Bisping team that are literally working day and night trying to build the brand of UFC Fight Pass for this event.
"We're going to learn a lot from this event and how we move forward. Is everything going to be Silva/Bisping moving forward? No, but we are going to be better for our customers and what we present to them going forward."