UFC Fight Night: Miocic vs. Maldonado Crystal Ball Predictions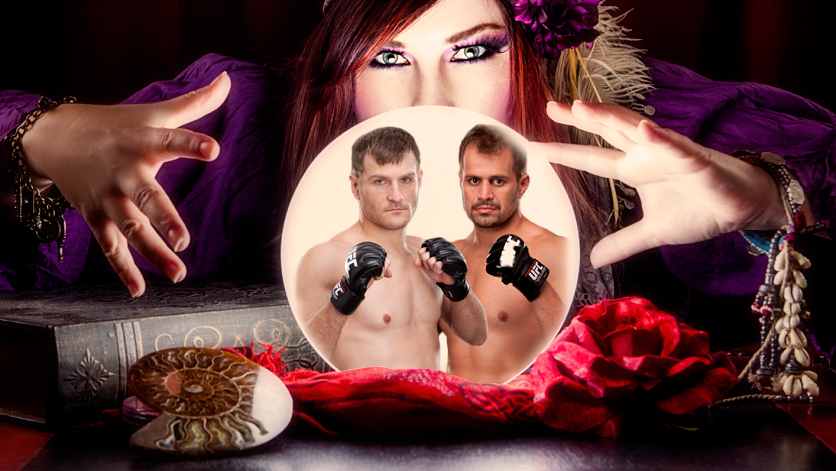 Saturday is a fight fan's buffet. Fisticuffs all day and all night.
It all ends with a throwback fight, one that doesn't really fit into any current divisional narrative but still sucks you into its gravitational pull. By all accounts, Stipe Miocic deserves a top-ranked heavyweight, but instead, he gets the light-heavyweight terminator, the guy who won't stop because he can't stop. You could practically see the wicked smile of glee on his face as he accepted the short-notice fight, as if he enjoys the prospect of a good butt-whipping either way. Maldonado comes at opponent with a full array but he's still fighting upstream. The odds have Miocic as a -500 favorite. Somehow, Maldonado probably loves that, too.
Stipe Miocic vs. Fabio Maldonado
With any kind of objectivity, it's hard to see the UFC Fight Night main event as anything other than a mismatch. Sure, Maldonado has won fights at heavyweight before, but never against a world ranked opponent like No. 7 Miocic.
Adding to Maldonado's trouble, his forte — volume striking — is also one of Miocic's best traits. Maldonado lands 6.2 strikes per minute while Miocic lands 5.18. That means the bigger guy isn't going to be overwhelmed by exhaustion of keeping up. In fact, the pace may actually be to his liking.
Miocic has also got the better all-around game, with adequate takedowns. He's also naturally much bigger and has a reach advantage. All Maldonado has going for him is his incredible heart and home advantage.
Prediction: Miocic via TKO
Vitor Miranda vs. Antonio Carlos Junior
Antonio Carlos Junior is considered a slight favorite, even though he's probably a natural light-heavyweight fighting against the bigger man, and even though he has far less fight experience.
At 35, Miranda is more or less a finished product, while Carlos, just 24, has a lot more growth in front of him. Carlos has won numerous awards in international jiu-jitsu competition, and that will be his edge over Miranda, particularly as the fight evolves.
Prediction: Carlos Junior via submission
Marcio "Lyoto" Alexandre Jr. vs. Warlley Alves
Neither of these guys have yet experienced defeat in their pro careers, with Alexandre 12-0 and Alves 6-0. Alexandre features the same elusive style made famous by his namesake, while Alves has shown a strong all-around game predicated on aggression.
Two things stick out here: the first is that Lyoto is a true welterweight, so he's fighting a bigger opponent. The second is that he won both of his fights in the house by split-decision, so he's not riding nearly the wave of momentum that Alves is riding from finishing both of his opponents.
I think Alves' ruggedness and pace wears down the smaller man over time. His ability to get on the inside and punish his opponent pays off.
Prediction: Alves via TKO
Demian Maia vs. Alexander Yakovlev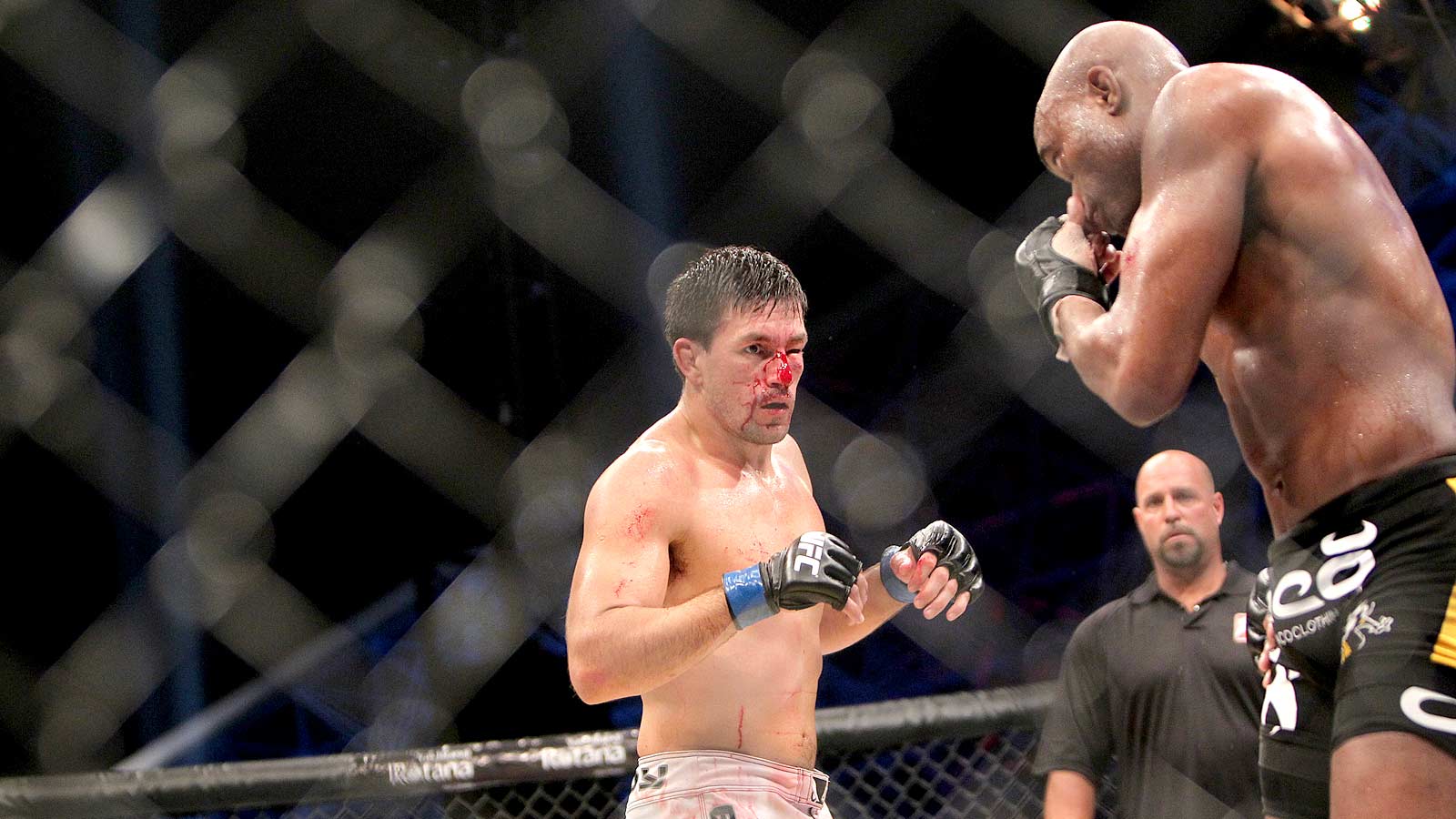 This fight was supposed to feature Maia against Mike Pierce until Pierce broke his hand in training. Instead, the No. 8 Maia gets a UFC newcomer in his attempt to halt a two-fight losing streak.
By now, everyone knows Maia's special set of skills, and though he's improved his kickboxing over the year, he's always going to be a grappler at heart.
Yakovlev, who is coming off a decision win over former UFC standout Paul Daley, has a strong record of 21-4-1, but three of his losses are by submission. He did show good takedowns against Daley but that will put him in the danger zone against Maia. Anyway, Maia's own wrestling has improved greatly, and expect him to put Yakovlev on the mat early and often.
Prediction: Maia via submission
Rony Jason vs. Robbie Peralta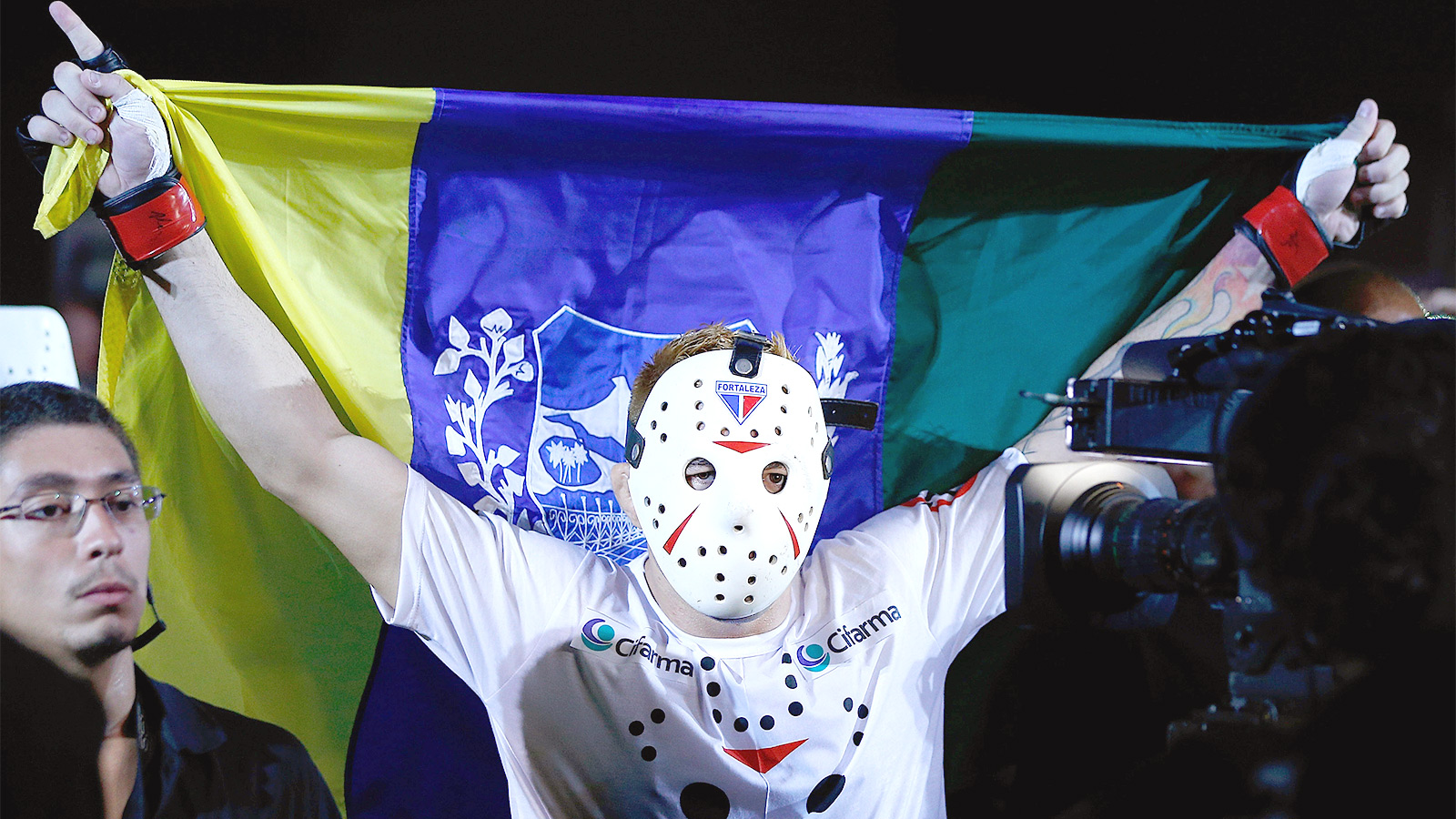 Jason is an alumni of TUF Brazil season 1, and so far has proven to be a very legitimate prospect, losing only to current contender Jeremy Stephens. He's shown the ability to both knock out and submit opponents, and possesses undeniable talent.
Peralta, though, has been a bit inconsistent, going 3-1 with 1 no contest. He excels in standup, where he has 13 KO's in his 17 career wins, but his loss to Akira Corassani showed he's capable of being handled on the ground. If Jason wants to stand with him, any outcome is possible, but if he works to put Peralta down, he could find himself with a winning formula.
Prediction: Jason via decision
Best of the Rest
Rashid Magomedov vs. Rodrigo Damm
If there's any fighter who may be motivated to wow audiences, it's Magomedov, who actually holds a career win over Demian Maia's opponent Alexander Yakovlev at welterweight. Now a lightweight, Magomedov is another in a long line of Dagestani fighters who brings an innate toughness and years of combat sambo training to the cage. Might we have a new contender here? It's too early to tell, but his 17-1 record has him on the radar.
Prospect Watch
Luke Barnatt vs. Sean Strickland
I know, I know, it's not on the Brazil card, but it is on UFC card in Berlin on the same day, so we have to acknowledge that this might be Saturday's most important fight between two young and talented newcomers. Barnatt is still unbeaten at 8-0 and has finished two of his three UFC opponents in a great start to his octagon run. Strickland, just 23 years old, looked awesome in his debut, choking out Bubba McDaniel in the first round. The winner takes a nice step forward.