5 Reasons to Watch UFC Fight Night: Machida vs. Romero
This weekend's UFC Fight Night card from Hollywood, Florida, has certainly faced an uphill battle in the past couple of weeks after 12 fighters were pulled from the show due to visa issues that prevented the international athletes from gaining access to travel to the United States.
The show soldiered on with a slew of new fighters joining the roster, as well as others stepping up to seize the opportunity to compete on the UFC card this weekend.
The highlight will surely be the main event as former champion Lyoto Machida gets back in action against Olympic silver medalist Yoel Romero in a battle between two of the best middleweights in the world.
Machida suffered a loss in his last fight to Luke Rockhold, so he undoubtedly wants to get back on track while Romero hopes to cement his spot as one of the top contenders at 185 pounds with a win.
As we look ahead towards the card this weekend, FOX UFC analyst Brian Stann breaks down some of the key matchups while giving you five good reasons to watch UFC Fight Night: Machida vs. Romero live on Saturday night on FOX Sports 1.
The Last Dragon
For the past few years, Lyoto Machida has ranked as one of the top light heavyweights, and now middleweights, in the world, constantly circling overhead for a title shot in one or both divisions.
As good as Machida has been throughout his career, a recent loss to Luke Rockhold in April knocked him out of the title picture for the time being, and Saturday night's fight with Romero could decide his future championship aspirations as well.
A win puts Machida back on track, thanks to Romero coming into the fight with an undefeated record in the UFC and his potential as a middleweight title challenger as the No. 6-ranked fighter in the world.
On the flip side, a loss for Machida would likely push him much further back in the title picture and at 37 years of age, the veteran Brazilian would have to go on a pretty incredible streak to get back to a place where he could be considered a legitimate contender at middleweight.
"It's massive for him," Stann said. "When you look at it, this is a guy who is at a very high end of the pay scale and this fight will determine if he is any longer a contender to the middleweight title. If he loses, it's a massive setback. He'd need multiple wins over very big fighters, which at his age and this stage of the game becomes very, very difficult to do.
"It's coming back quickly after that Rockhold loss. Can he absorb punches from Yoel Romero? That's what we're going to find out."
For Machida to stay relevant, he has to win his fight with Romero, which only ups the intensity for the former champion as he prepares for his main event showdown on Saturday night.
The Athlete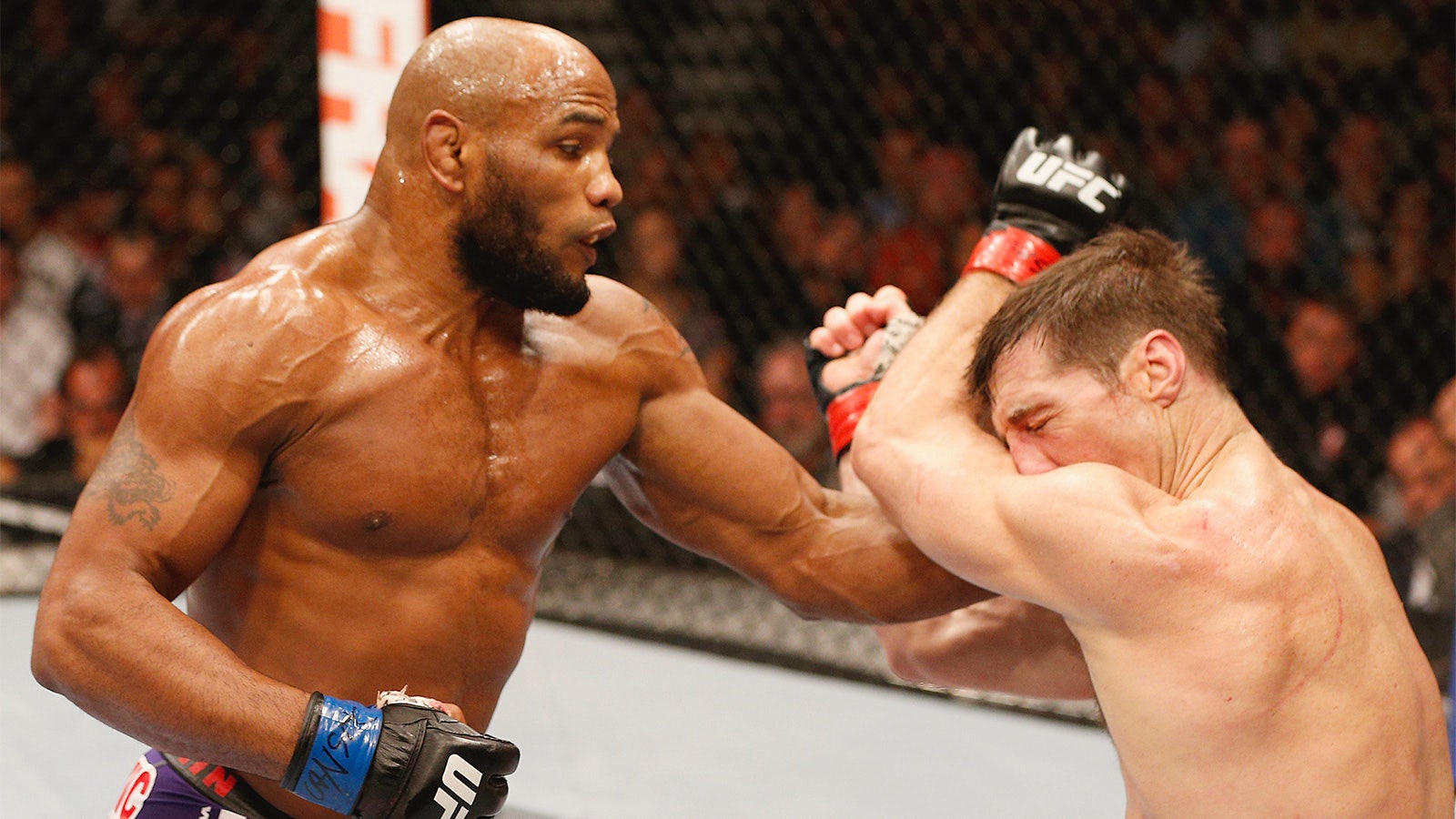 Yoel Romero will walk into his first UFC main event this weekend as one of the most accomplished athletes on the entire roster, including two separate runs in the Olympics, the first of which yielded him a silver medal.
Romero has often been described by his coaches at American Top Team as one of the most phenomenal athletes they've ever worked with and his performances in the UFC have followed suit.
Romero is currently 5-0 in the UFC with four of his wins coming by way of knockout or TKO and his most complete performance may have been his one decision against Brad Tavares from 2014.
While his record and overall resume speak volumes, Romero still hasn't reached the upper echelon of the middleweight division just yet, and his fight with Machida this weekend will go a long way to prove whether the Cuban-born fighter is a serious contender or just another 185-pound pretender.
"(His coaches) would argue he might be the best athlete to ever enter the UFC," Stann said. "That's the level of athlete Yoel Romero is. My one thing I see from him is inconsistency. When you watch his fights there are times when he's phenomenal, he's flawless, but then all of a sudden there's a big collapse.
"You can't do that at the upper echelons of this weight class. He learned that against Tim Kennedy in a fight that he was controlling and then he slowed down and Tim took over. A different night, a different situation, Tim walks away the winner in that fight. I wonder how much Yoel learned from that. He has to control that if he's going to go on to fight a Jacare Souza, a Luke Rockhold or a Chris Weidman."
Guaranteed Entertainment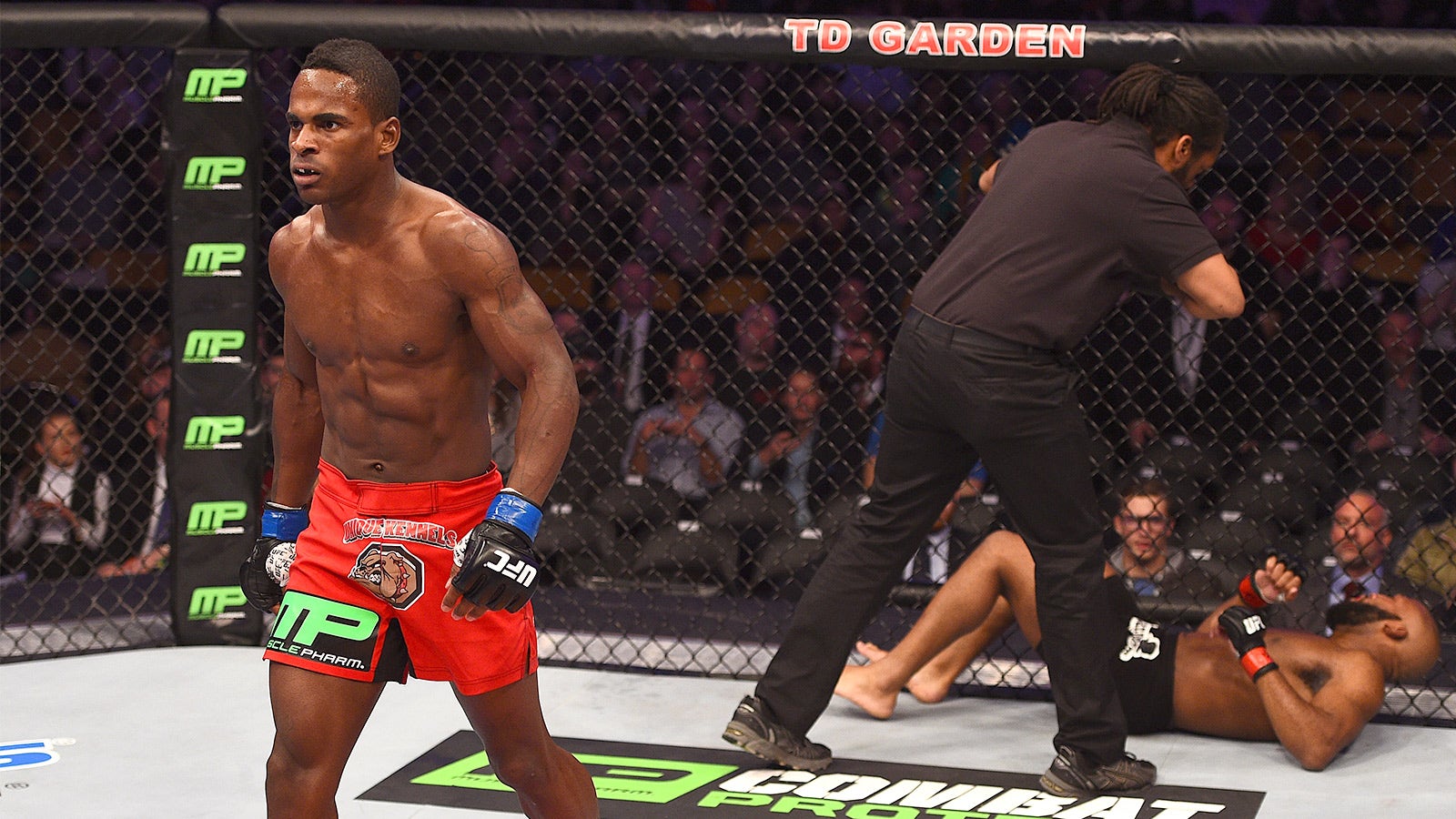 The welterweight co-main event between Lorenz Larkin and Santiago Ponzinibbio features two of the hardest hitters and most aggressive fighters at 170 pounds.
Larkin just recently dropped down to welterweight after fighting at both 205 pounds and 185 pounds in his career. The former Strikeforce fighter showed a ton of potential when he first arrived on the scene and he even holds a win over welterweight champion Robbie Lawler, but Larkin struggled against the much bigger middleweights in the UFC.
Now that he's competing against fighters his own size, Larkin appears ready for a whole new kind of challenge in the welterweight division. He was extremely impressive in his debut, where he finished veteran fighter John Howard in the first round, but could Larkin duplicate that performance against a heavy-handed Brazilian striker like Ponzinibbio this weekend?
"Larkin is finally in the weight class he should have been in all along," Stann said. "This is a guy, ever since I saw him in Strikeforce, I said he belongs at 170. He's fast at 170. He came down and he's still a fast, athletic guy. I think this matchup favors him and this could be a big showcase fight for Lorenz Larkin if he goes out there and executes.
"My question is how does he react when Ponzinibbio gets in his face and tries to make it a brawl? I think Larkin's offense is phenomenal, his defense is pretty good. His defense could be better, specifically when he's backing up. That's what we're going to find out."
A Fighter to Watch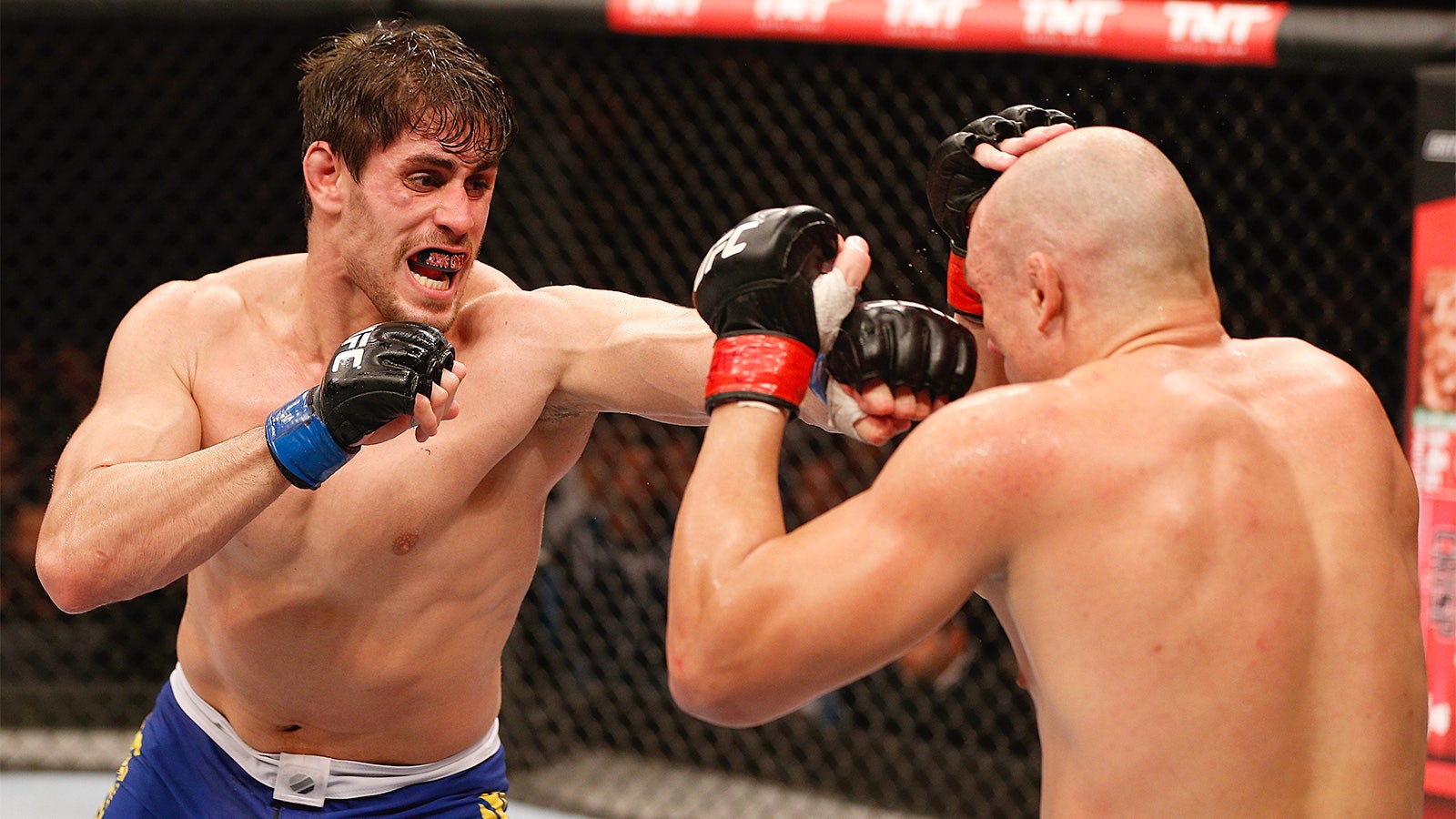 When asked about a fight or a fighter to watch on the UFC Fight Night: Machida vs. Romero card, Stann didn't hesitate for a second to name former "Ultimate Fighter: Brazil" winner Antonio Carlos Junior at the top of his list.
The Brazilian fought at heavyweight when he won the reality show before dropping down to light heavyweight for his first fight after doing TUF. Things didn't go his way and he lost by decision, but now Carlos is dropping down another division to see how things go at 185 pounds.
Carlos is a raw fighter with only five bouts under his belt, but he's a multi-time Brazilian Jiu-Jitsu champion with a ton of potential.
"He's extremely raw in MMA. He does have world class jiu-jitsu and he has legitimate one-punch knockout power," Stann said. "Dropping down to middleweight, how does that weight cut go for him? This is a guy who has some serious skills to one day go on and be a contender in his division.
"If he's a guy that can make that cut well and grow, I think this is a guy who can do some damage in the middleweight division."
Stann believes we'll find out one way or the other this weekend if he's the real deal or not.
Remember New Orleans
Stann remembers what it was like calling the fights from New Orleans just a few weeks back where the entire main card lasted for under 25 minutes with every main card bout except for one ending in the first round.
The card that night, much like this weekend, took a number of hits leading up to the show and it had many people hailing it as a colossal blunder before it ever took place. What resulted, however, was one of the most exciting night of fights the UFC has put on in the past year.
Stann believes fans could be in store for a similar situation this weekend in Florida where the UFC will once again roll out the smaller Octagon, which many times results in more action-packed bouts from start to finish.
"A lot of times when people underestimate cards — I just called that card in New Orleans and not too many people were excited about that card," Stann explained. "The fights ended up being crazy. They were phenomenal. In the smaller Octagon just like it will be here, I think some of these guys have something to prove. We could see a couple of stars born or at least some guys who generate a lot of interest in this card."