UFC Fight Night: Henderson vs. Khabilov Crystal Ball Predictions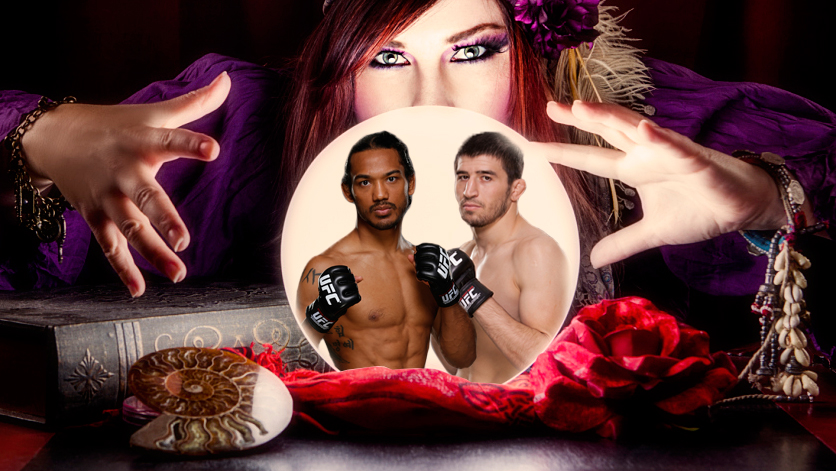 One of the most bizarrely made UFC main events in history came when Henderson mistook Khabilov for No. 4 lightweight contender Khabib Nurmagomedov and accepted his challenge. Just another example that in today's UFC, you have to know your Dagestanis. As a result, Henderson goes on the road to face Khabilov in his adopted home city of Albuquerque, in a match where he has to hold court in order to keep his No. 1 ranking.
Without further ado, here are the predictions.
Benson Henderson vs. Rustam Khabilov
Khabilov utilizes a physical mix of kickboxing and wrestling, but of particular note is that his strikes only connect at a 35.3% clip. Against Henderson, who is far above average defensively, that's a significant issue to solve. Khabilov has exhibited strong wrestling skills, but Henderson is rarely taken down and almost never held there, which is likely going to force the fight into a grueling pace over the marathon distance.
Khabilov is scheduled to go five rounds for the first time in his career, while for Henderson, it's the seventh straight time he's prepared for a 25-minute battle. That factor is likely to tilt the fight in Henderson's favor, as Khabilov is more likely to struggle for takedowns as the bout lengthens while Henderson has shown a propensity to pick up steam as it goes.
Henderson is a more polished striker and seasoned wrestler, and has more big fight experience, and it'd be unwise to pick against all of that, even in Khabilov's American backyard.
Prediction: Henderson via unanimous decision
Diego Sanchez vs. Ross Pearson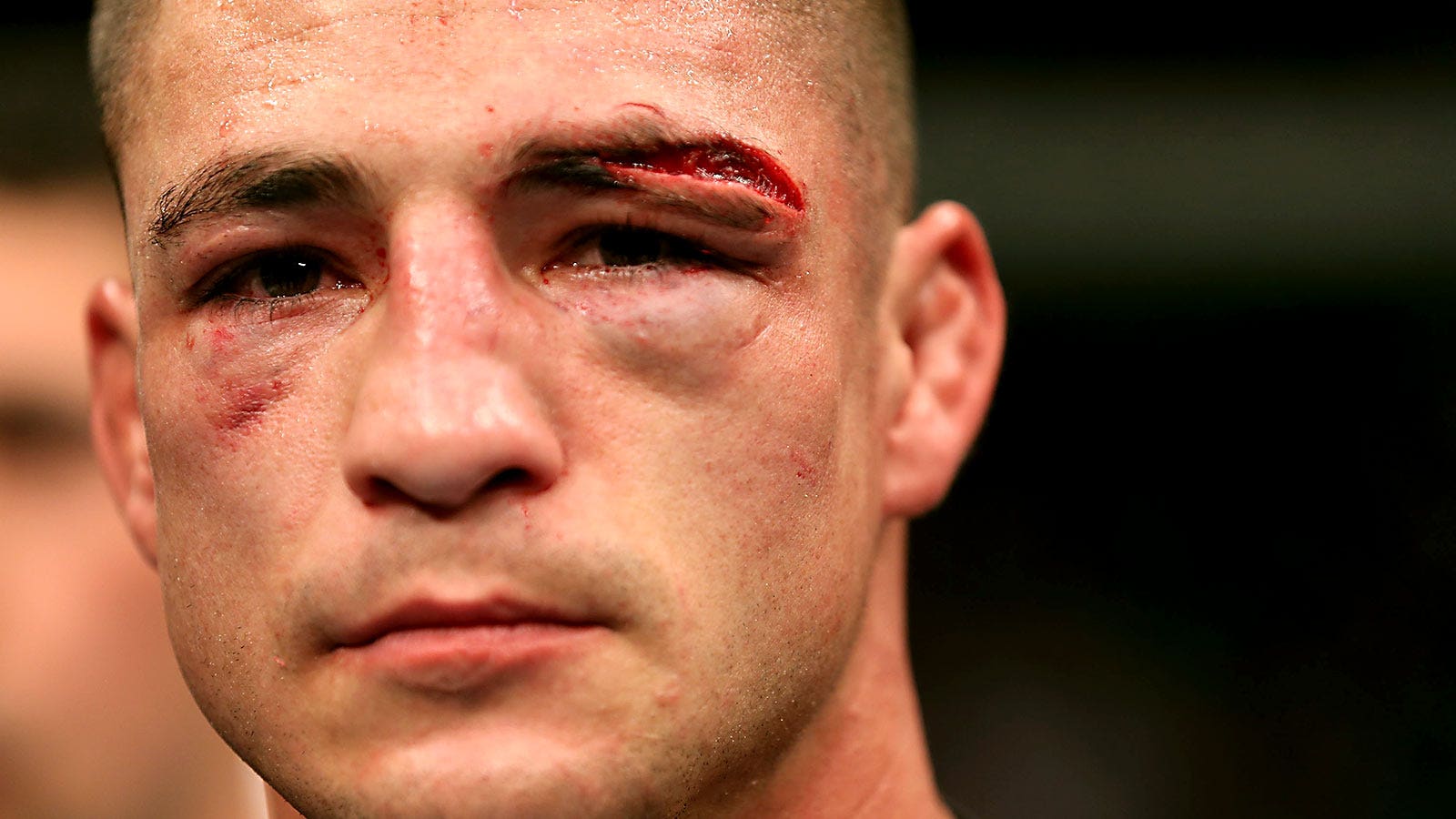 Nine years into his UFC career, the 32-year-old Sanchez is struggling to remain a factor in his respective division, falling out of the rankings after losing to Myles Jury at UFC 171, his third loss in the last four fights.
His opponents have largely figured out his wild style and beat him on technique, staying away from him bombs and beating him on guile. If need be, it's victory by 1,000 jabs.
On paper, Pearson is another rough matchup for him. He's fairly accurate, exceedingly difficult to hit, and has excellent takedown defense, stopping 81.3 percent of attempts against him.
Sanchez usually counts upon his incredible stamina to come back in the late rounds, but Pearson actually lands more strikes per minute and is perfectly comfortable with a quick pace, so Sanchez doesn't have a whole lot of ways to win unless he can get it to the ground.
Prediction: Pearson via unanimous decision
John Dodson vs. John Moraga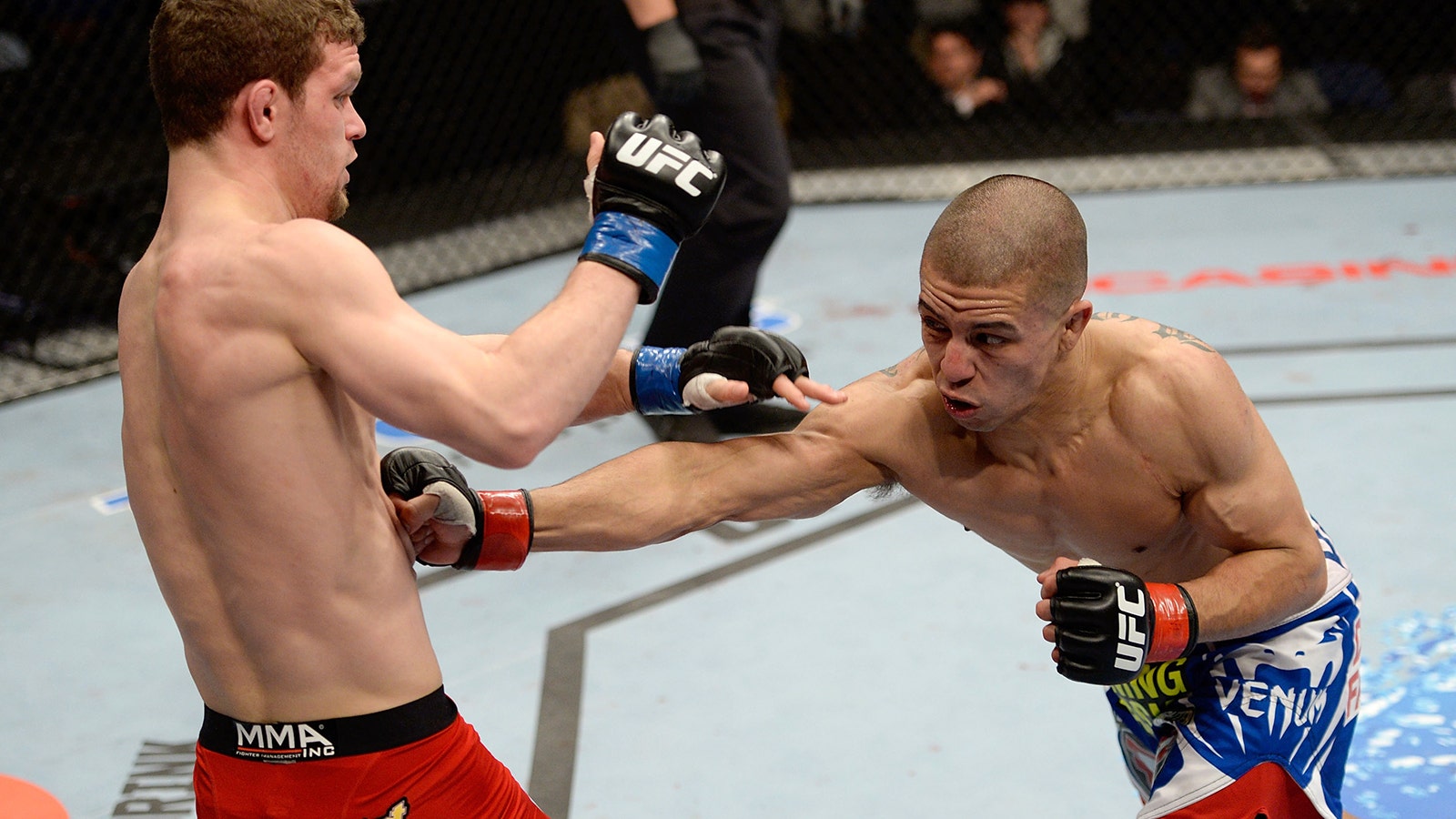 With the dearth of flyweight contenders, Dodson may well be fighting for a return opportunity to fight for the divisional championship if he can get by Moraga.
With a crushing left hand that gives him a knockdown average more than five times above UFC average, and speed to burn, Dodson remains an intriguing potential rematch for Demetrious Johnson if they both can get there.
His biggest hole is below average striking defense that leads to a strike differential in the red of -0.39, a rare trait for top fighters. Fortunately for him, Moraga is probably not the guy to capitalize on it. The 30-year-old Moraga is a tough out with decent wrestling, but is at a speed and power disadvantage here, and that should show as the fight goes along.
Prediction: Dodson via TKO
Rafael dos Anjos vs. Jason High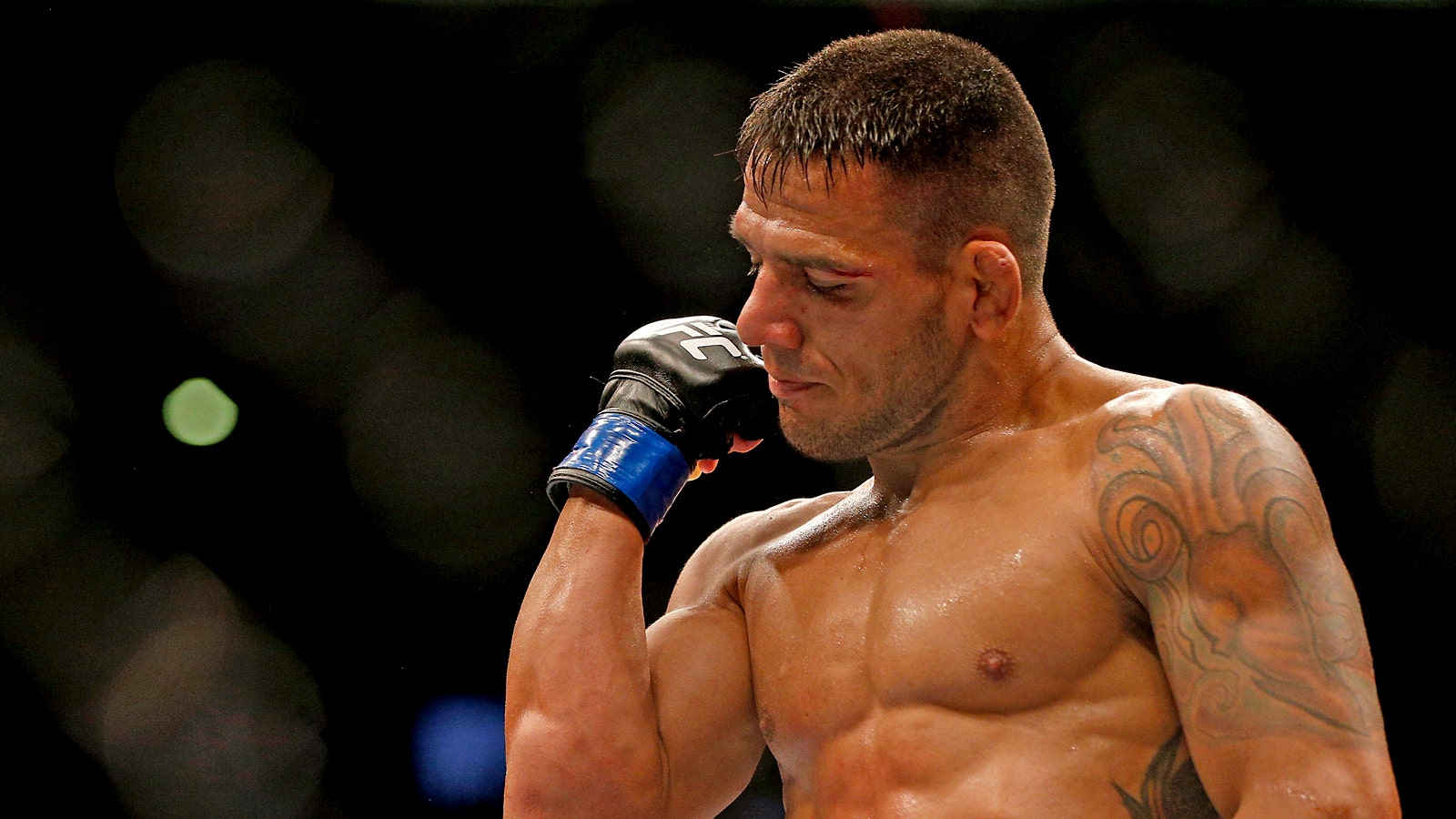 After a career spent as a welterweight, Jason High cuts down to 155 and gets no easy first task, drawing No. 6 dos Anjos.
Despite his status as the bigger man, High is considered an underdog in the bout, due in part to dos Anjos' recent success as a winner of five of his last six.
High has done his best work with his wrestling and grappling, winning eight of his 18 fights via submission. dos Anjos, though, has good takedown defense (nearly 70 percent) and is a Brazilian jiu-jitsu black belt. He's also about the same size as High, 5-foot-9 and with a 71-inch-reach. With a more diverse striking attack, he gets the nod in what might prove to be the fight's most decisive area.
Prediction: dos Anjos via unanimous decision
Yves Edwards vs. Piotr Hallman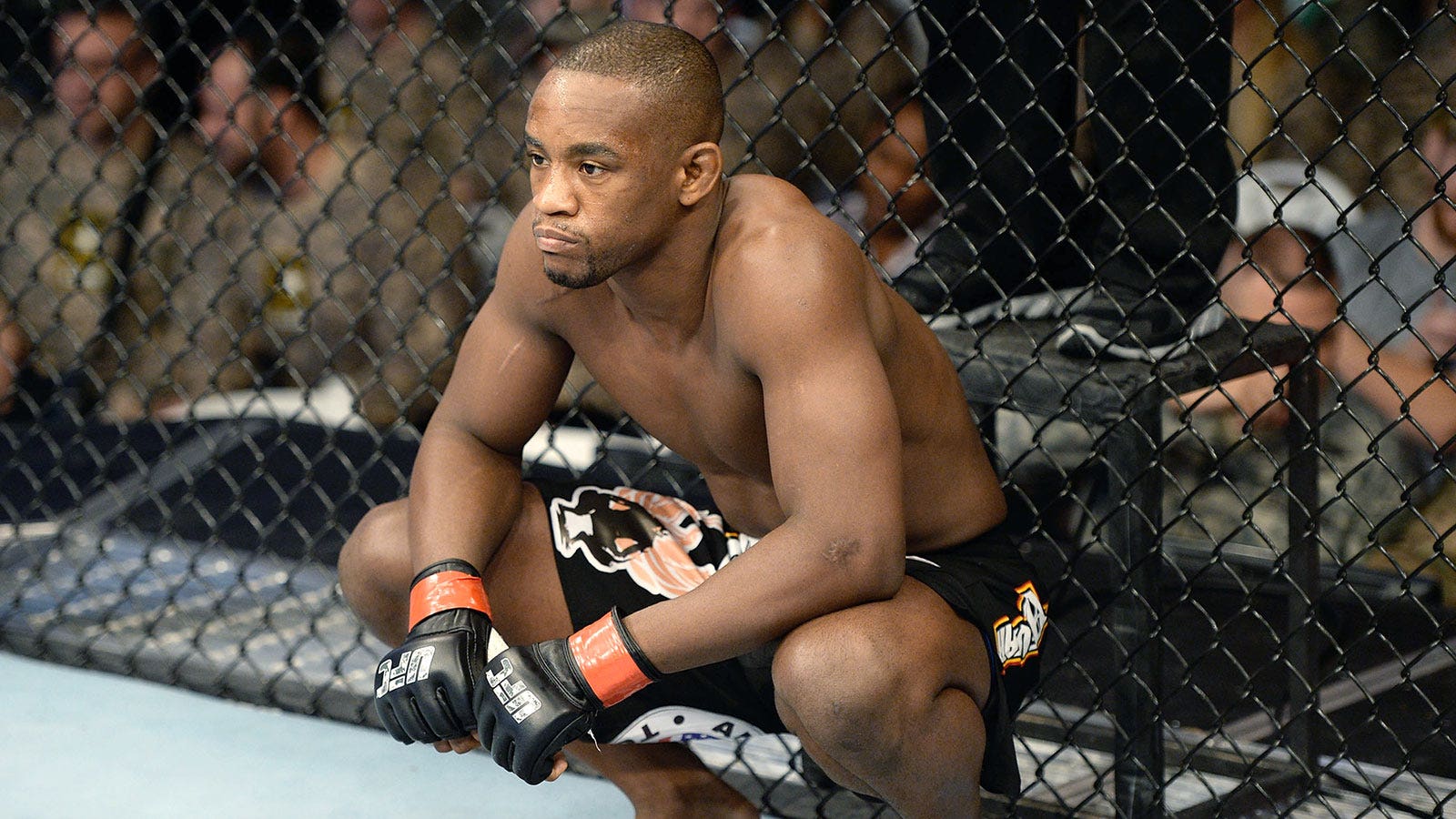 After two turns in the octagon, the jury is still out on Hallman, who beat Francisco Trinaldo by submission before losing a decision to Al Iaquinta in his last outing. Still, he's considered the favorite over the veteran Edwards, who would have a three-fight losing streak if not for an overturned defeat to Yancy Medeiros after the later failed a post-fight drug due to marijuana.
After all this time though, the 37-year-old Edwards is still a formidable opponent with knockout power, finishing instincts, and savvy. Edwards' striking and takedown defense will be constantly tested here by the active Hallman. It's a dangerous fight for Edwards, but Hallman has never faced anyone with Edwards' bag of tricks.
Prediction: Edwards via split decision
Erik Perez vs. Bryan Caraway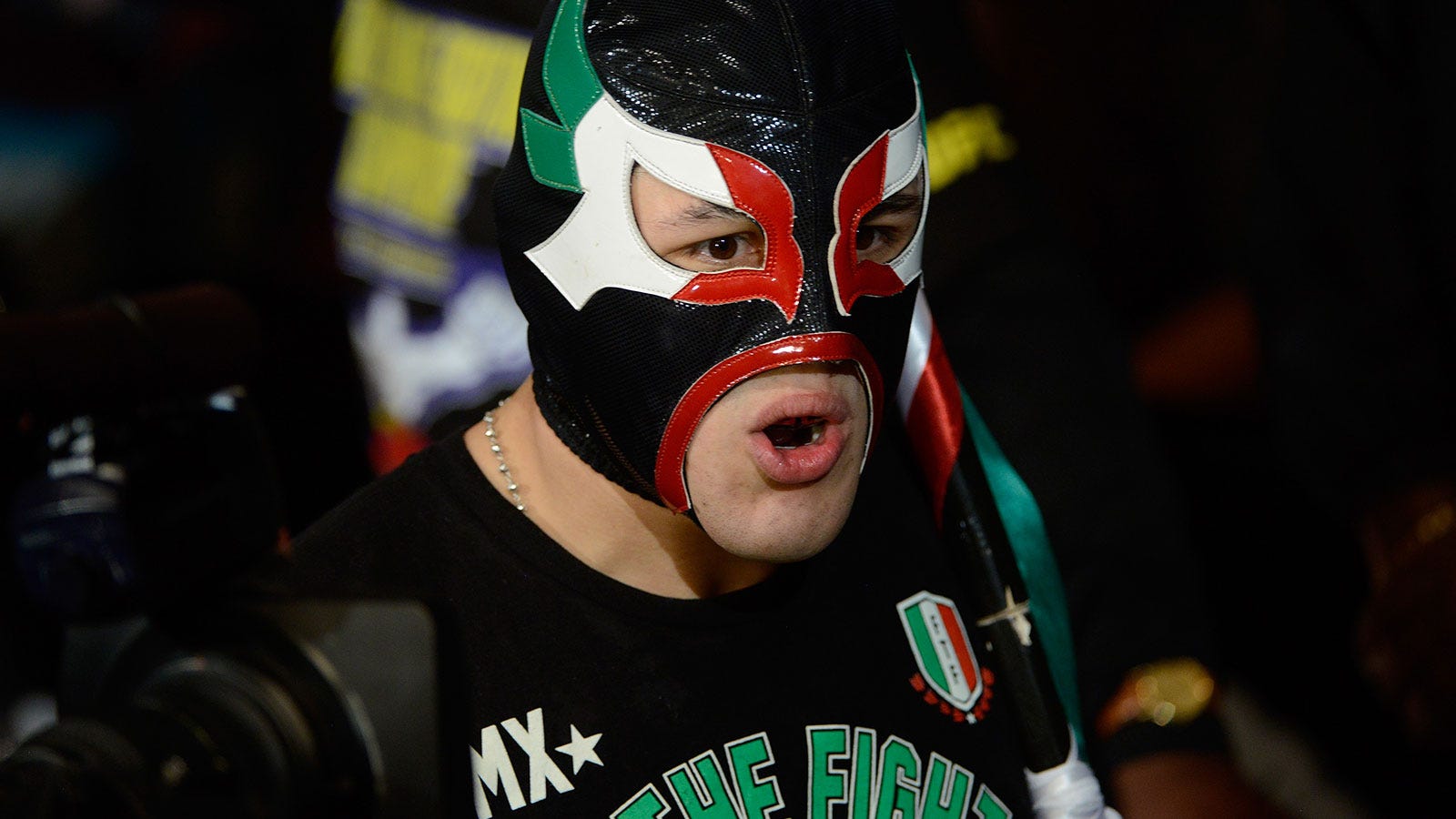 Perez has had a very strong start to his UFC career, winning three of four heading into his matchup with Caraway, a submission specialist who has tapouts in 16 of his 18 career victories.
In some ways, that's the whole game here, whether No. 11 Perez can avoid No. 14 Caraway's relentless choking game. There are signs he will, mostly based on the fact that he has stopped 75 percent of opponent takedowns, forcing them into his standup game.
That's where Perez is at his best. He has a strike differential of +2.11, a stellar number that compares favorably against even top strikers. By comparison, Caraway's strike differential of -0.68 is considered quite poor, even though it's something he's mostly managed to overcome.
Mostly, whoever dictates the fight's location is likely to write his own happy ending.
Prediction: Perez vi­a unanimous decision
Others to watch
Scott Jorgenson has been a Zuffa mainstay for six years, but after a long time at the vanguard of the bantamweight division, Jorgensen — since reinvented as a flyweight — has lost five of his last six. Still somehow ranked at No. 15 in the division, he draws 16-5 Danny Martinez this time around, and the loser will most certainly be leaving town.
Patrick Cummins, who became an overnight MMA celebrity when he signed on at the last minute to face Daniel Cormier at UFC 170, only to be destroyed in short order, is back with a second chance, taking on promotional newcomer Roger Narvaez on the prelim card. No offense to Narvaez, who is all of six fights into his pro career, but that has to be one of the biggest dropoffs in opponent quality in UFC history.