UFC Fight Night 101: Whittaker vs. Brunson preview and predictions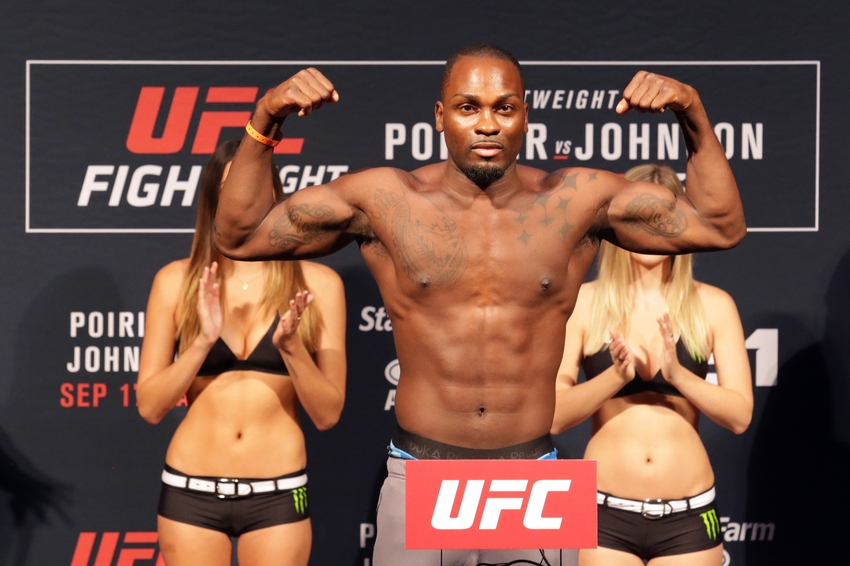 Saturday, the UFC returns to the Land Down Under with UFC Fight Night 101. Live in Australia, the card takes place on Fox Sports 1 and features a large portion of the UFC's talent from that country, as well as talent from around the world.
In the main event, middleweight contenders will try to get into the title picture when Australian Robert Whittaker looks to hold his home turf against American Derek Brunson. Both men are in the top-10 and looking to punch a potential date with Michael Bisping.
In the co-feature, young Australian talent Jake Matthews looks to boost his respective stock when he takes on fellow lightweight Andrew Holbrook. Both men find themselves in the middle of the division trying to break into the top-25 at some point.
Also on the card are names such as Kyle Noke, Chris Camozzi and Ben Nguyen, among others. Overall, it should provide some great highlights and action. With that, let's take a look at the card and make some predictions for the night of fights.
Main Card
Robert Whittaker vs. Derek Brunson
A late notice main event, Australian Robert Whittaker is set to take on fellow middleweight contender Derek Brunson in a fight that should push one of these men toward a future title shot. Brunson is a strong, athletic wrestler, who can strike if he wants, but would be smart to get Whittaker on his back. Whittaker is the superior striker that has drastically improved his takedown defense. His move up to middleweight has been the best move of his career. This is a tough matchup to call. If Whittaker lands clean, this fight is over. However, I think Brunson plays it smart, takes Whittaker down and wears on him for a decisive victory.
Jake Matthews vs. Andrew Holbrook
The lightweights will clash next, as Australian Jake Matthews looks to continue shining his prospect status as he takes on Andrew Holbrook. Matthews is a fast, athletic young fighter who has done some of his best work on the mat. Most of his wins are by submission, something he will want to do against Holbrook. Holbrook has a good number of submissions himself, but has shown holes in his striking game. Matthews can expose him there. That happens, as Matthews scores a victory in front of his home crowd.
Kyle Noke vs. Omari Akhmedov
The next fight is a welterweight, as Australia's own Kyle Noke meets up with powerhouse Omari Akhmedov. Noke has had his ups and downs in the cage, but when he's on, he's a dangerous adversary. He has good striking and some ground skills, but has some holes that can be exposed. He gives up a lot of power and wrestling to Akhmedov, who is going to try to run through him like a mack truck. Noke can feed off the crowd, but I think Akhmedov outguns Noke and finishes him midway to late in the fight.
Dan Kelly vs. Chris Camozzi
Middleweight clash in the next fight, as Australian Olympic judoka Dan Kelly looks to thwart off the always-tough Chris Camozzi. Kelly does his best work when he's able to close the distance and drag his opponent to the mat. There, he has good ground-and-pound and submission skills to score victories. That will be tough against the long, rangy Camozzi who has good enough takedown defense to thwart Kelly's attempts. His striking will carry him here, as he finishes Kelly down the stretch.
Ben Nguyen vs. Geane Herrera
The flyweights will fight next, as Australia's Ben Nguyen takes on the underrated Geane Herrera. Nguyen has been a good surprise for the UFC, even though he took his first loss with the company in his last outing. He's a powerhouse on the feet, especially for a guy his size. He will want to stand and bang with Herrera for his best success. Herrera holds the submission edge here and is looking to gain a foothold in the division, as he's just 1-2 with the UFC. He's finished Joby Sanchez, but took losses to Ray Borg and Ali Bagautinov. This should be a good, competitive fight, but I will take Nguyen to edge Herrera in a thriller.
Seo Hee Ham vs. Danielle Taylor
Rescheduled from the cancelled event in the Philippines, female strawweights Seo Hee Ham of South Korea and American Danielle Taylor will now take place at this event. Both Taylor and Ham are strikers, though Taylor is the larger and more athletic of the two. She probably also holds the power edge, though Ham is technically more proficient. This has all the makings of a barn burner. It can go either way, but I think Taylor's size and power should accumulate more damage en route to a victory.
Preliminary Card
Damien Brown vs. Jon Tuck
The lightweights will report to the cage next, as Australia's Damien Brown takes on Guam's own Jon Tuck. Tuck is a tough-as-nails brawler on the feet with good submission skills on the ground. He can take a helluva pounding and hand out beatings on his own. Brown is not of the highest level, though he did finish Cesar Arzamendia in his last bout with the UFC. He's a jack-of-all-trades, master-of-none, so he needs to find a hole in Tuck's game and try to outwork him there. That doesn't happen, as Tuck scores a finish to win another UFC bout.
Richard Walsh vs. Jonathan Meunier
It will be Australia vs. Canada in the next welterweight affair, as Richard Walsh looks to defend his home turf against invading Jonathan Meunier. Walsh is a rugged grinder that looks to try to get things done any way he can, whether it's engaging in a brawl on the feet or pressuring you in the clinch/on the mat. Meunier was a finisher in Canada, but was grinded into oblivion before getting choked out by Colby Covington. This should be an ugly chess match of a fight, but I think Walsh will pull this out in front of his countrymen.
Alex Volkanovski vs. Yusuke Kasuya
Featherweights will collide in the next bout, as debuting Australian Alex Volkanovski looks to prove his hype is warranted when he takes on Japanese invader Yusuke Kasuya. Kasuya is a submission grappler who has made a career tapping opponents out on the ground, including UFC roster member Damien Brown. He runs into a buzzsaw in Volkanovski who has been a machine of destruction, especially on the feet. Volkanovski will batter Kasuya, earning a knockout win in his debut.
Dan Hooker vs. Jason Knight
New Zealander Dan Hooker will take a quick trip next door to host country Australia when he takes on fellow featherweight Jason Knight in an important bout for both men. Tiger Muay Thai's Hooker has shown some great improvement to his striking, while keeping his submission base. He has shuffled between wins and losses in the UFC, showing he needs to establish some consistency (3-2 in UFC). Knight is making his junior appearance with the company here after dropping a short notice debut against Tatsuya Kawajiri and following up with a decision win over Jim Alers. Most of his wins come by submission, so he'll need also prove he can bang if Hooker can keep this fight up. This is another toss-up, but I think Knight edges this one out on the scorecards.
Jenel Lausa vs. Zhikui Yao
A flyweight bout rescheduled from the cancelled Philippines event will take place next, as Filipino Jenel Lausa makes his UFC debut opposite Chinese fighter Zhikui Yao. Lausa has spent his entire career in his home country of the Philippines, though the competition level has not been the highest. It has gotten progressively better, but he still has some questions, even though he's the PXC Flyweight Champion. Yao has been training with the Blackzilians recently, so he's looking to prove he's grown as a fighter in this bout. He's beaten Nolan Ticman under the UFC banner, but taken losses to Royston Wee and Fredy Serrano, who are at the bottom themselves. This is a toss-up, but I think Lausa edges Yao to score the win.
Tyson Pedro vs. Khalil Rountree
The light heavyweights are set to clash in the next bout, as debuting Australian Tyson Pedro looks to make a good first impression against banger Khalil Rountree. Pedro is just 4-0 as a pro, though all of his wins come in the first round, with three by submission and one by TKO. He is a large 205er and physically strong, so he could be a darkhorse entering the UFC. Rountree is a striker, plain and simple. He can be exposed on the ground, but I am not sure Pedro has the takedowns to get him down. That means he will be stuck fighting on the feet, which should allow Rountree enough time decimate him with some sort of knockout.
Marlon Vera vs. Guangyou Ning
The bantamweights will collide in an international affair, as Marlon Vera comes from Ecuador to take on China's Guangyou Ning. Vera has made vast improvements since coming to Greg Jackson's camp in New Mexico. He's sandwiched his only win with two losses in the UFC, as the submission fighter dropped decisions to Marco Beltran and Davey Grant while choking out Roman Salazar. Ning has been running with Tiger Muay Thai, and has had a surprisingly solid UFC run thus far. The wild brawler scored wins over Jianping Yang and Royston Wee before dropping a decision to the aforementioned Beltran. Vera needs to get this fight down, which is what he will do, running a convincing decision over a scrappy Ning.
This article originally appeared on