UFC Fight Night 101: Robert Whittaker finishes Derek Brunson in first round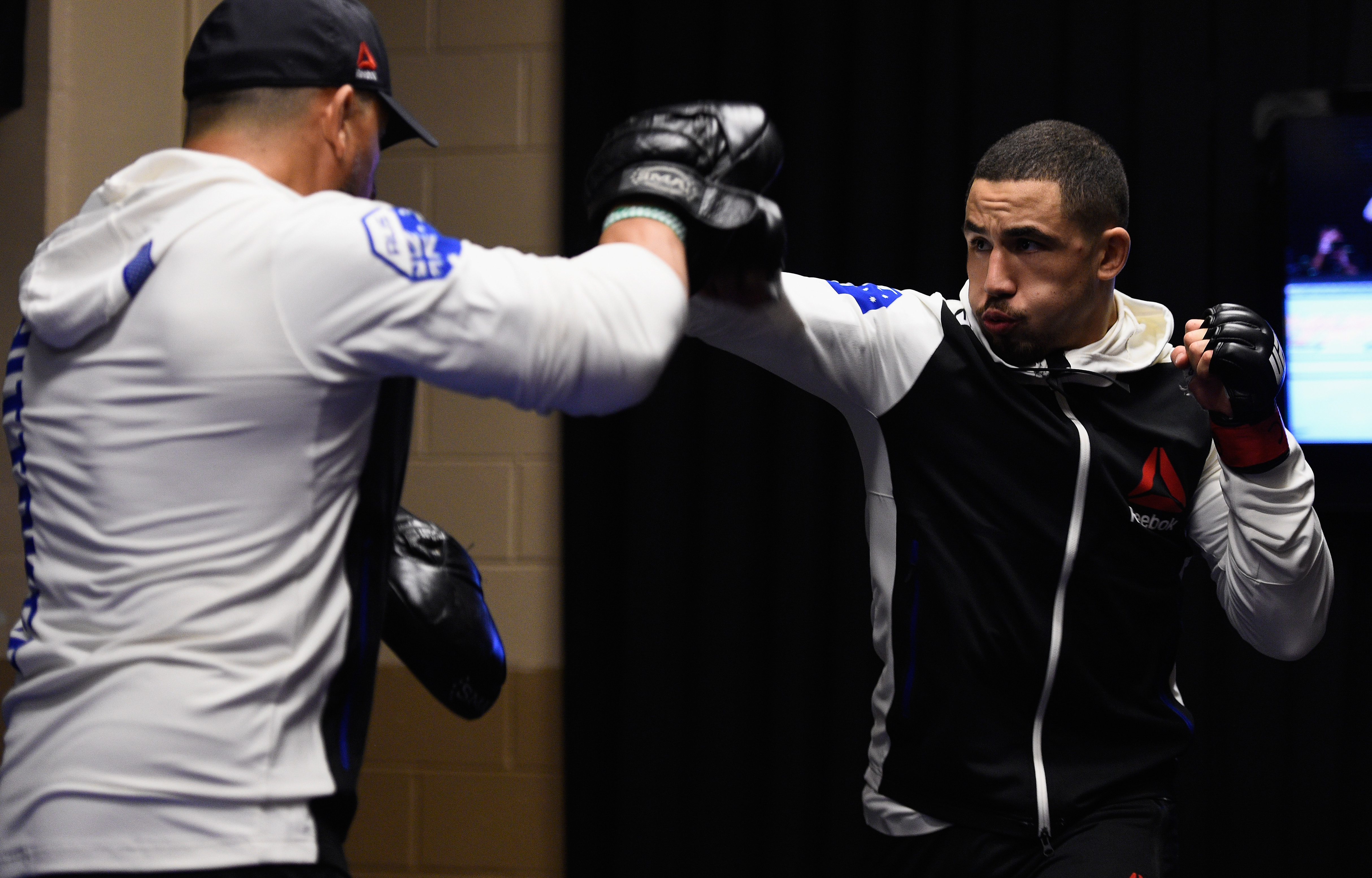 Here is how the UFC Fight Night 101 middleweight fight between Robert Whittaker vs. Derek Brunson played out
On Saturday, November 25, the UFC touched back down in Melbourne, Australia to bring fight fights fan UFC Fight Night 101. In the main vent, fans were treated to a middleweight fight between middleweight contenders Robert Whittaker vs. Derek Brunson.
Prior to this bout, Whittaker scored a huge win over Rafael Natal at UFC 197 back in April. This pushed his win streak straight, which indulged (T)KOs over Clint Hester and Brad Tavares. His opponent, Brunson, was riding his own five-fight win streak, which included first round finishes of his five opponents fights with first-round TKO's.
Here is how the fight unfolded, round-by-round, including FanSided's scoring of the fight.
Round 1: With a touch of the gloves, these two middleweight knockout artists met in the center of the Octagon. Sticking to the inside, Bruson immediately started pushing the pace, before getting stunned early with an uppercut from Whittaker. However, Brunson not only survived by followed up with a combo of his own before shooting in for the takedown against the fence. While Whittaker managed to break free, Brunson connected with a hard combo before swarming in with a barrage of strikes against the fence. Whittaker, on the  defense, survived the first round onslaught but could not shaker his opponent from pressing the action back into the fence. After defending another takedown, Whittaker planted a hard left hook to the jaw of his opponent, visibly rocking Brunson.
With Brunson dazed, Whittaker continued to land a series of punches while defending almost every takedown attempt from his opponent. After crushing Brunson with a vicious head kick, Whittaker lunged in, dropping Bronson with another hurricane of strikes, forcing the referee to call a stop the to the action.
OFFICIAL RESULT: Robert Whittaker def. Derek Brunson BY TKO (strikes). Round 1, 4:07
UFC Fight Night 101
|
MIDDLEWEIGHT
|
Match Result
This article originally appeared on