UFC Fight Night 100: Ryan Bader dominates Antonio Rogerio Nogueira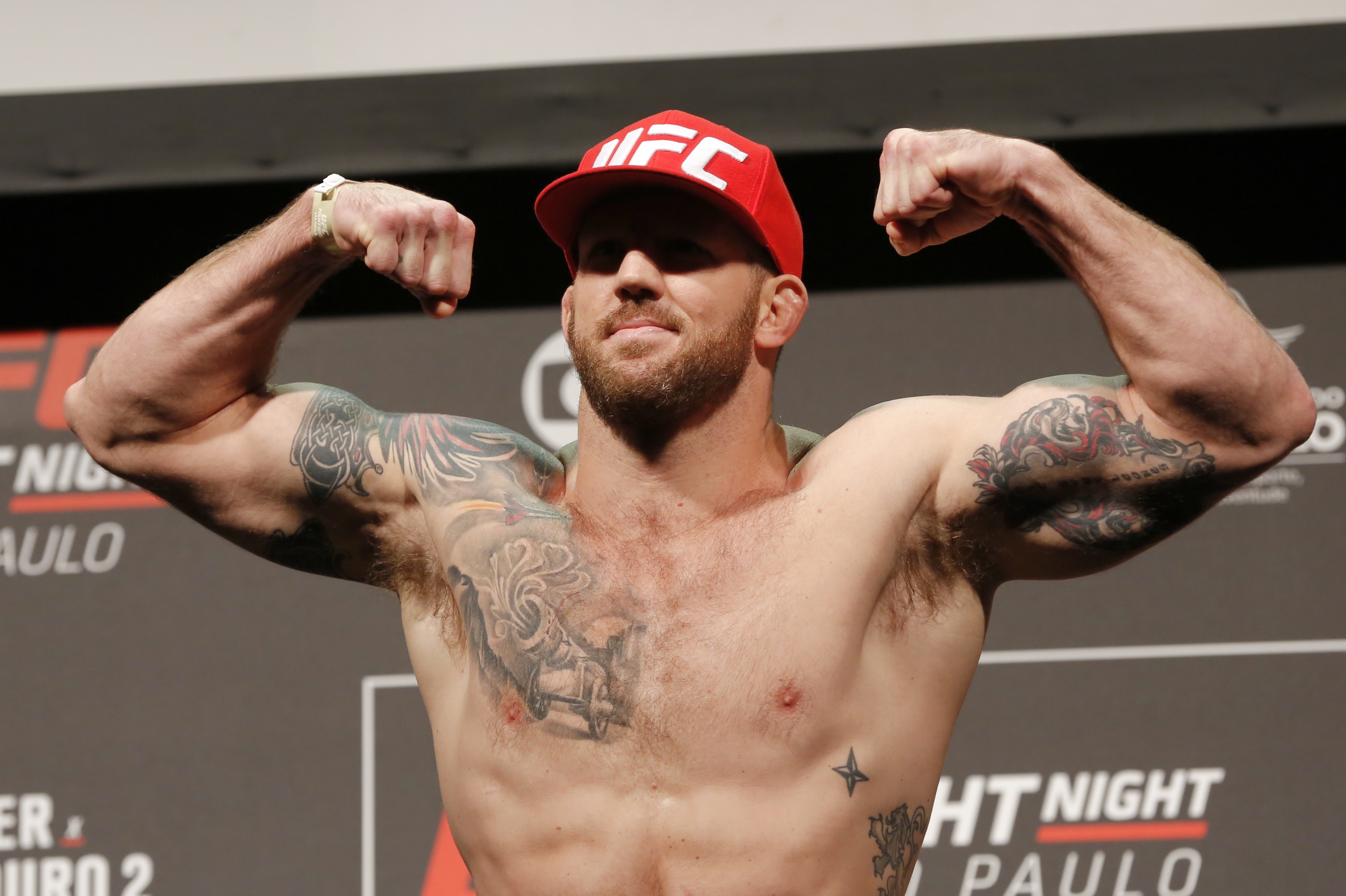 Here is how the UFC Fight Night 100 light heavyweight fight between Ryan Bader vs. Antonio Rogerio Nogueira played out
Main eventing the card are the light heavyweights in a rematch, as Ryan Bader looks to make it 2-0 against Brazilian legend Antonio Rogerio Nogueira.
Bader, winner of season eight of The Ultimate Fighter, defeated Noguiera in their initial fight at UFC 119 in 2010. Prior to throwing down with his Brazilian foe for the second time, the Arizona native walked away with a violent second round knockout over Ilir Latifi at UFC Fight Night 93 in September. This got him back into the win column after suffering a first round TKO to Anthony Johnson at UFC on FOX 18 in January.
Nogueira was also looking to improve on is own impressive performance as fans saw him he knockout Patrick Cummins late in the first round of their at UFC 198 in May. This snapped his two fight losing skid, which included a 44-second knockout to Johnson in 2014.
Here is how the fight unfolded, round-by-round, including FanSided's scoring of the fight.
Round 1: With a touch of the gloves the two light heavyweights met in the center of the Octagon. Sticking to the outside, Bader circled to his left to avoid the left had of Noguiera.  After throwing a handful of leg kicks, Bader lunged in, looking for the over hand right.  Noguiera would respond with a snapping left hand. After eating a handful of power shots from Noguiera, Bader dove in and secured a takedown. Working against the fence, Bader slung in a series of short lefts before transitioning to halfguard. Trapping Noguiera's wrist, Bader rained down a barrage of strikes onto his opponent's skull. With the referee watching closely, Bader continued to pour on the attack, plastering Noguiera with a thunder elbow from the top to close out the opening frame. FanSided scores is 10-8 Bader 
Round 2: Right out of the gate, Bader picked up right where he left off as he secured the takedown against the fence. While Noguiera did pop back up to his feet, Bader continued rag doll the Brazilian back down to the canvas. Back in halfguard, Bader continued the assault with short ground and pound to the body before securing full mount. Noguiera eventually escaped back to half guard but Bader simply transitioned to back control, looking to lock in the rear naked choke. While it looked like the choke was sunk in completely, Noguiera somehow escaped, only to be tossed right back down repeatedly to close out the round.  FanSided scores is 10-8 Bader 
Round 3:  With two rounds under their belt, Bader opened up the third frame with a high kick before securing yet another takedown. After transitioning into side control, Bader worked the visibly worn out face of Noguiera with short elbows and punches. Refusing to step off the gas, Bader continued to batter his exhausted opponent. Sensing blood, Bader upped the ante with a hurricane of haymakers from the top, forcing the referee to step in and stop the fight.
OFFICIAL RESULTS: Ryan Bader def. Antonio Rogerio Nogueira by TKO (punches). Round 3, 3:51
Full Results from UFC Fight Night 100 can be found below:
Main card – FOX Sports 1
Ryan Bader def. Antonio Rogerio Nogueira via TKO at 3:51 of R3.
Thomas Almeida def. Albert Morales via TKO at 1:37 of R2.
Claudia Gadelha def. Cortney Casey via unanumous decision (30-27 X3)
Kryzsztof Jotko def Thales Leites via unanimous decision (29-27, 30-27 X2)
Kamaru Usman def. Warlley Alves via unanimous decision (29-27, 30-26,
29-28)
Sergio Moraes def. Zak Ottow via split decision (28-29, 30-27 X2)
Prelim Card – FOX Sports 1
Cezar Ferreira def. Jack Hermansson via submission (arm triangle) at 2:11 of R2.
Gadzhimurad Antigulov def. Marcos Rogerio de Lima via submission (guillotine choke) at 1:07 of R2.
Johnny Eduardo def. Manvel Gamburyan via TKO at 0:46 of R2.
Luis Henrique def. Christian Colombo via submission (guillotine choke) at 2:12 of R3.
Prelim Card – UFC Fight Pass
Pedro Munhoz def. Justin Scoggins via submission (guillotine choke) at 1:55 of R2.
Darren Stewart def. Francimar Barroso via TKO at 1:34 of R1
More from FanSided
This article originally appeared on