UFC developing 115-pound women's division but rival promoter cautions to move slowly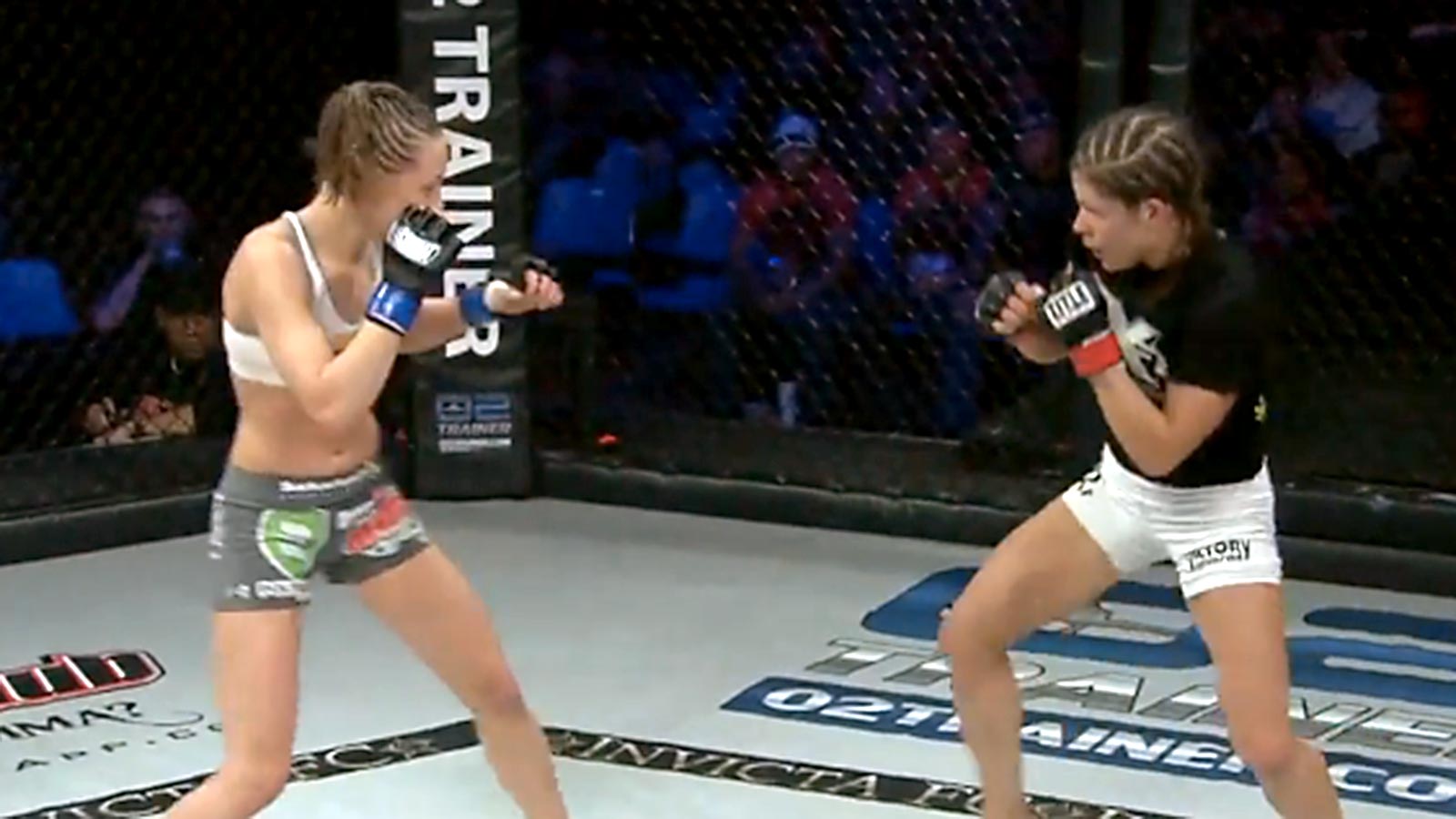 The UFC will add a new weight class to the women's division in 2014 when the 115-pound strawweights make their debut, but right now the entire situation is in a building and development phase with the promotion.
UFC president Dana White first exclusively revealed the news about the division when speaking to 'The Fighter and the Kid' podcast on FOX Sports. In an additional conversation with FOX Sports last weekend, White admitted that plans are in place to add the additional weight class, but details are sketchy at best right now.
"We're just working on it," White said. "I really don't have any details yet, but we're interested in it. Trying to figure out how to do it. I like it, I'm working on it."
When asked why the 115-pound women's strawweight class made the most sense for the UFC to go after, White responded that 'it's a good division, it's full of talent we like it.'
White also noted that he and UFC owner Lorenzo Fertitta will be the ones spearheading this project to add the additional weight class, but there's not set time on when the women could debut. A few years back, White had teased on several occasions about adding a men's flyweight (125 pounds) division, but it took quite some time for them to actually debut and crown a champion.
One question that immediately came up to White when talking about the division was the fact that the majority of the top 115-pound women's fighter are currently competing in Invicta Fighting Championships, an all women's promotion run by former Strikeforce executive Shannon Knapp.
The UFC and Invicta have had a good working relationship in the past with other fighters such as Shayna Baszler and Alexis Davis moving over from the upstart MMA promotion to fight in the Octagon. White says despite their need to fill a new division, they won't attempt to buy out Invicta because a promotion like that is vital to the survival of the sport.
"You can't just go buy up all these companies and make them go away," White stated. "These companies need to exist. If Invicta went away, it's an outlet for women to get fights, get experience, get paid. It would not be good if that went away."
For her part, Knapp is happy to see the women's fighters get the opportunity to go fight in the UFC and it's only going to create more opportunity in the marketplace. How that affects her company's bottom line is still unknown, but Knapp is confident that Invicta can still thrive even if the UFC is running a new weight class that rivals her own.
"I guess to be honest with you, we'll have further conversations, but right now I can't really comment where they're at with that. It's exciting. If you think about this, a year and a half ago you might have maybe hear Rose Namajunas' name once or Bec Hyatt or Joanne Calderwood or Tecia Torres, but you didn't know those names like you do today. To be instrumental in providing a place for these athletes to get in that spotlight and enough that the UFC is looking over at that weight division and looking to establish it, that's amazing," Knapp told FOX Sports.
"For me to go out there and say what's taking place or what is going to take place is really premature."
One cautionary note that Knapp adds to the conversation, however, is that while the 115-pound division has a lot of up and coming talent, the top fighters in the weight class are still few and far between. Knapp wants to see the women's strawweight division thrive, but it takes time for that to happen and she warns everyone to move slowly when developing an entirely new weight class in the UFC like this one.
"I know everyone gets so excited right now like 'yes women are doing this, more weight divisions in the UFC!' and people get really excited about it. But along with those great things and those barriers you think you're breaking down, people forget there is still a ton of work to do," Knapp said. "The division's depth by definition is there because there's a ton of women that want to compete, but where we're lacking is that upper tier talent. We have to continue to give these opportunities where they can grow.
"Sometimes I fear that we're pushing it just a little bit too quickly and we're not building that foundation strong. It makes me a little nervous sometimes in that aspect, because we still are far enough behind that we still need work."
Knapp's promotion employs a majority of the women who fight in the 115-pound division that would be considered top ten talent in the world. How much of that talent ends up in the UFC is unknown at this time, but it's likely that once they start to cultivate the division a call will be made to Knapp looking for fighters. More details on the UFC's newest division should become available in the coming months.