UFC Denver: Julianna Peña Accepts Headliner vs. Valentina Shevchenko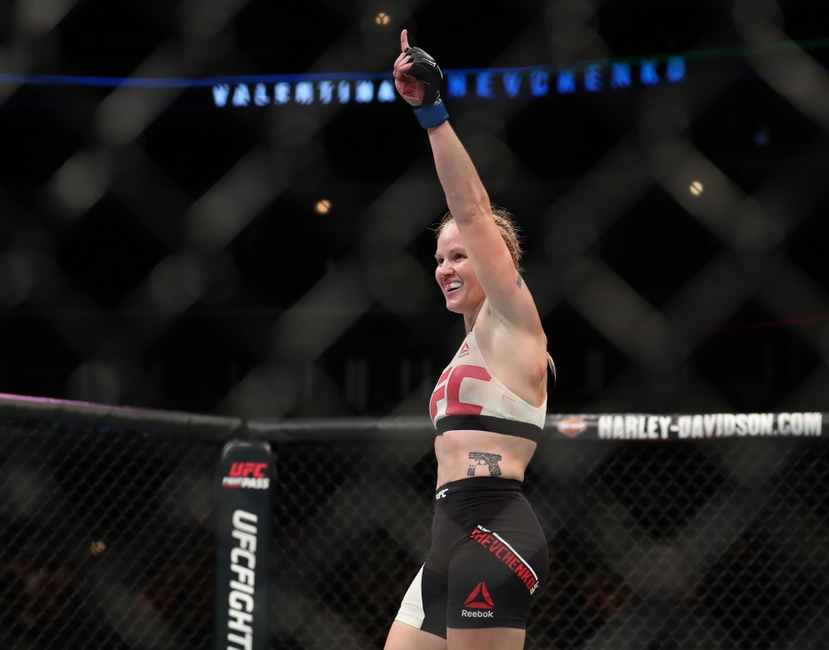 After holding out for a title fight, Julianna Peña has finally accepted an apparent number-one contenders bout with Valentina Shevchenko to headline UFC Denver.
Damon Martin of FOX Sports first reported the UFC Denver headliner.
Following high-profile wins from both Julianna Peña and Valentina Shevchenko in the month of July, many wondered who deserved the next crack at Amanda Nunes (including myself). Ronda Rousey then unexpectedly entered the mix and received an immediate title shot upon her return scheduled for December 30, throwing a wrench into things.
Peña was outspoken and very bitter about the situation, and turned down offers to fight Shevchenko according to Dana White. Months later, we finally get to see the two best women's bantamweight contenders compete.
Valentina Shevchenko made her presence known in the UFC very quickly, with a well-rounded performance against long-time veteran Sarah Kaufman in December of 2015. "Bullet" received a step up in competition next, losing to current champion Amanda Nunes (although she did take the third round, making fans eager to see a five round fight between the two).
The Kyrgyzstani Muay Thai specialist then gained a mainstream push when she defeated former champion Holly Holm in a one-sided main event. The July FOX card headlined by Shevchenko drew in over four-million viewers. Shevchenko also holds a Muay Thai victory over current strawweight champion Joanna Jedrzejczyk.
Want your voice heard? Join the Cage Pages team!
Julianna Peña is undefeated in the Octagon after winning The Ultimate Fighter 18 in November 2013. Unfortunately, she's only had four fights in that time frame due to a major knee injury that sidelined her for nearly 17 months, and an arrest that delayed her last fight.
Get the FanSided App
Peña has used her size and strength to bully the likes of Milana Dudieva, Jessica Eye, and Cat Zingano across the Octagon. She is 8-2 in her MMA career, not including her three Ultimate Fighter exhibition wins.
Shevchenko will be at a size disadvantage for this fight, similar to her fight against Holm, since she is more suited for a 125-pound division. The difference between this and the Holm fight, is that Julianna Peña is more apt to grappling, which makes for a very intriguing matchup.
UFC on FOX 23 will take place on January 28, 2017, in the Pepsi Center of Denver, Colorado. The fights currently expected to take place are as follows:
#1 Valentina Shevchenko vs. #2 Julianna Peña
Sam Alvey vs. Nate Marquardt
Hector Lombard vs. Brad Tavares
Eric Shelton vs. Alexandre Pantoja
Jason Gonzalez vs. JC Cottrell
This article originally appeared on