Daniel Cormier reacts after Jon Jones pulled from UFC 200
At the UFC pre-fight press conference on Thursday, Daniel Cormier was standing face to face with Jon Jones just a few days away from a chance at redemption against his greatest rival.
Less than 12 hours later, a "very disappointed" Cormier was told that Jones was out of their fight due to a potential doping violation from an out-of-competition drug test administered on June 16.
"Very disappointed," Cormier said just minutes after the Jones news was announced. "I've worked really hard to prepare for this. You know you take care of what you can take care of and that's what I did. More than anything, just really disappointed."
It's very sad from a competitive standpoint, from a financial standpoint, there are a number of ways in which this is disappointing. I really don't know exactly how to explain how I'm feeling right now.
— Daniel Cormier
Leading up to their fight on Saturday, Cormier commented to FOX Sports that he believed Jones had changed from their first fight in April 2015 and he specifically mentioned the USADA (United States Anti-Doping Agency) testing as one factor that has affected a lot of fighters recently.
When asked about that statement following the revelation of Jones' failed drug test, Cormier said he didn't want to pile on without his rival being afforded the time for a possible appeal.
"I'm not a guy that really likes to pile on to somebody. Doesn't really matter who it is. USADA changes a lot of things," Cormier said. "They are a great organization that's going to clean up our sport. I see people say things (like) 'Does USADA want this?' The UFC, they did this (agreement). They didn't have to do this. They decided to clean up the sport, so you're going to have casualties.
"Jon deserves due process, but if this true, if a guy (is) going to do something that affects you negatively a month before your fight, there's a pretty good chance that, that person will do things to actually enhance them, too. Take that for what it is."
As far as the immediate future, Cormier said he is still willing to fight at UFC 200 if the promotion can find him a worthwhile opponent.
Several fighters already have offered to take the fight including middleweight champion Michael Bisping as well as former Strikeforce light heavyweight champion Gegard Mousasi, who is competing on the undercard at UFC 200.
Cormier is even ready to step up for a heavyweight fight, but he also knows that with a card the magnitude of UFC 200, any bout he takes has to make sense for him and the organization.
"I've trained hard and long and if anybody would fight, I would fight," Cormier said. "I mean why not? But I understand the difficult task to get somebody to fight me on two days' (notice). Obviously, I'm willing to fight up, put on some weight — 225, 220, I'll fight them. It doesn't matter. I just can't fight a really big guy right now because I've been kind of shrinking my body to make 205, but if it doesn't make sense for the organization or me, then it doesn't make sense.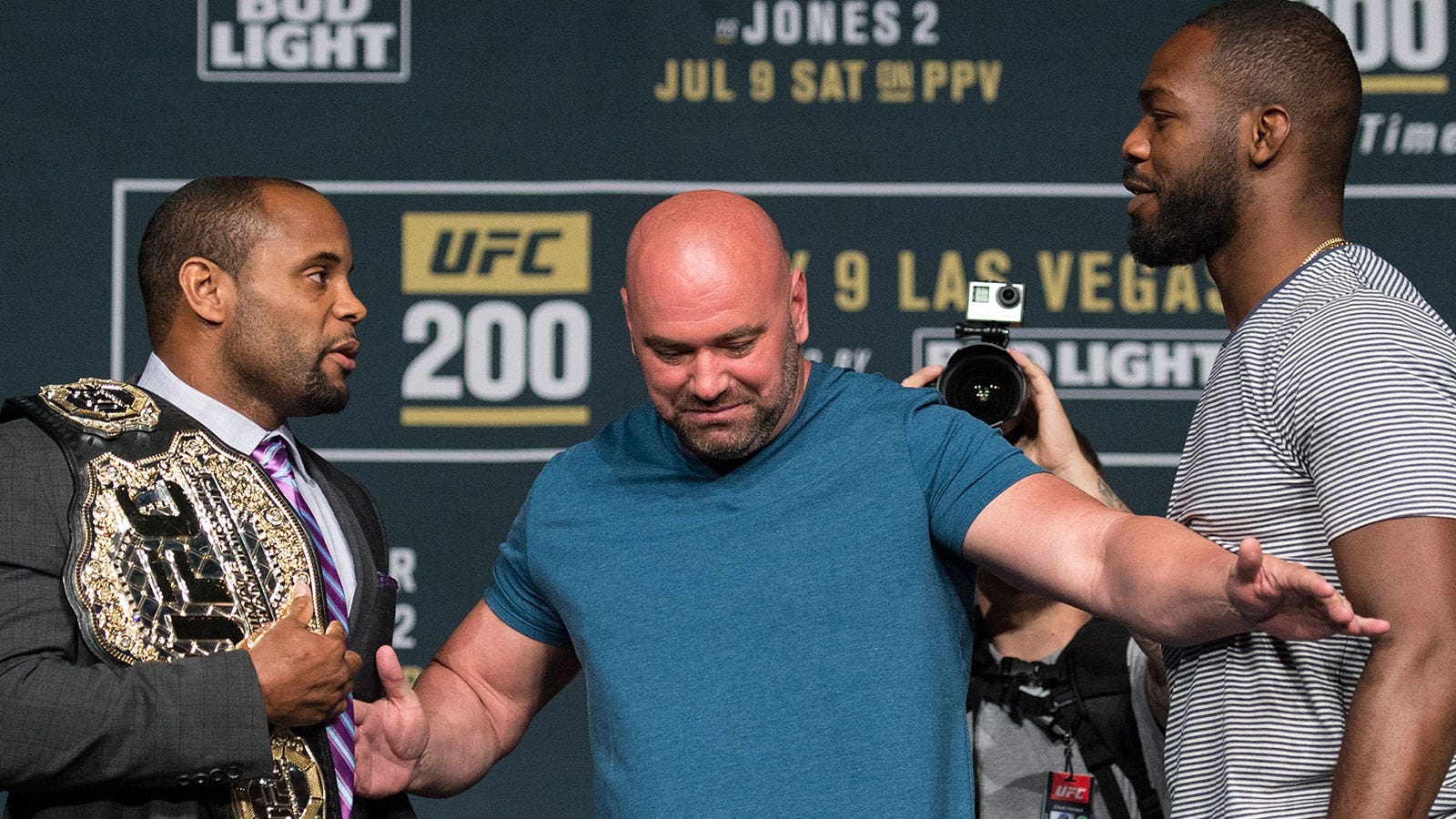 "If the bosses say it doesn't make sense, it doesn't make sense."
As far as the future goes, if he doesn't fight at UFC 200, Cormier didn't sound too enthusiastic to book another matchup immediately without a bit of time to reflect on the events of the past few hours. Cormier clearly was emotional about it and admitted it would take time to recover.
"I went through a training camp, I worked extremely hard. I prepared for UFC 200. This was the big one," Cormier said. "This one meant everything to me. But once again when the UFC calls me and they tell me it's time to go …
"But I'm going to need a little bit of time. This one stings. This is not easy to deal with. My life has revolved around this for a long time so this one stings."
If Jones ends up facing sanctions, they could be rather severe. A suspension could be two years or more, and it sounds like Cormier wouldn't wait around to find out what will happen to Jones before he moves on to a new opponent.
"I've got to move forward. This chapter of my life has been dragging me and dragging me and it's made me ugly. It's not me normally," Cormier said. "I guess we'll see what happens in his appeal process, but as of right now, I've got to move forward.
"I can't live in this space right now. I've got move forward. I've got to clear my mind of anything in regards to him."