Daniel Cormier explains venomous Twitter rant against Jon Jones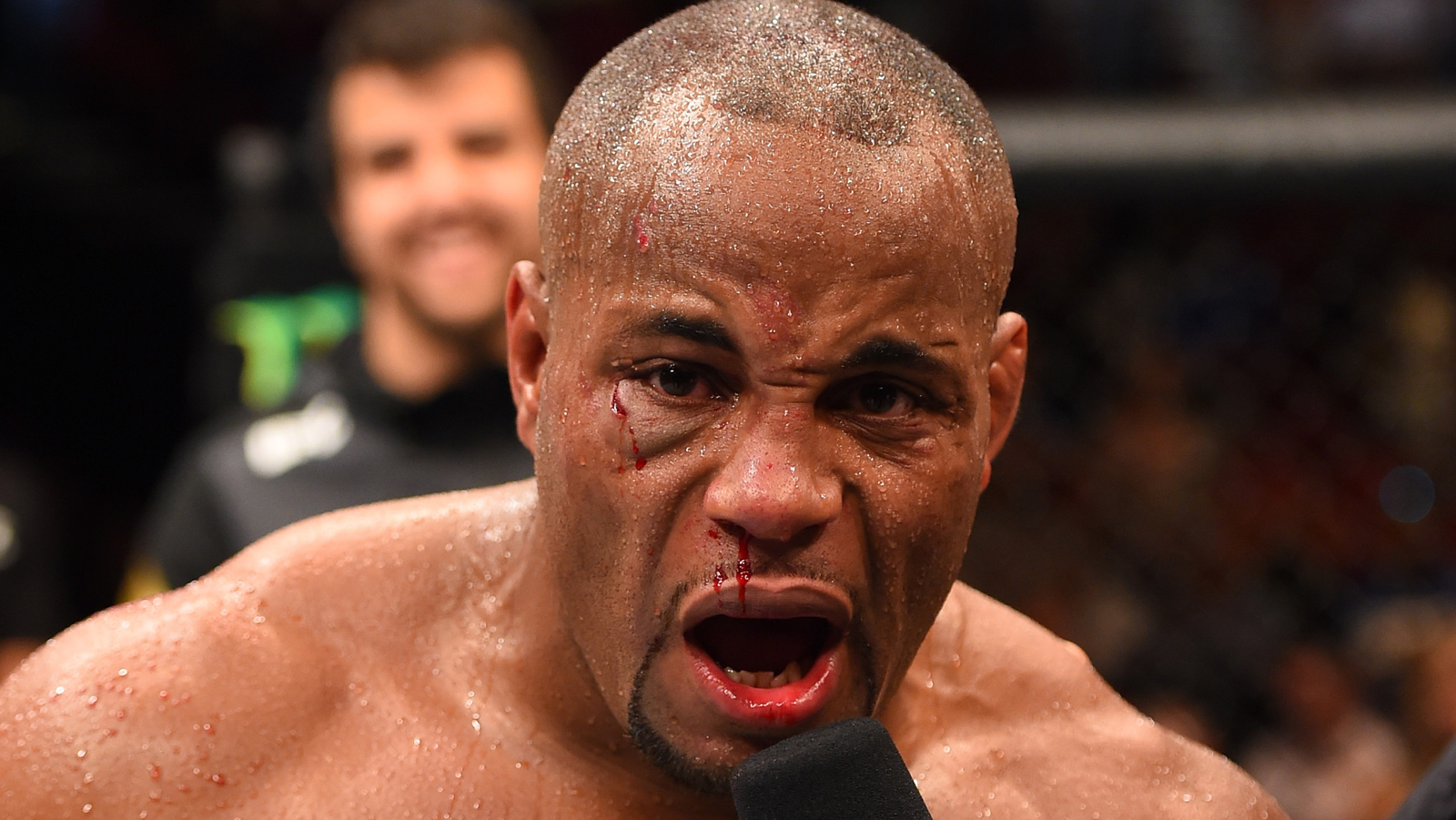 Daniel Cormier was just coming out of a procedure to help heal the injured leg that forced him out of UFC 197 and he saw Jon Jones call him a coward for offering to help his new opponent Ovince Saint Preux ahead of their fight.
Now Cormier will be the first person to admit that extending a helping hand publicly to help Saint Preux had a purpose, but seeing Jones' Twitter comment forced him to respond.
In the next series of messages, Cormier called Jones a 'loser junkie' and taunted him about getting arrested again recently. While the current light heavyweight champion doesn't take back anything he said, Cormier admits that he may have reacted they way he did thanks in part to anesthesia given to him for his medical procedure.
"I generally don't say stuff like that. The reality is for his issues, I'm not a guy that's going to make fun of him as much as I could. Those are pretty much layups. If I wanted to insult him, those things are easy to insult him about. A little bit of honesty juice, a little bit of truth serum inside of me," Cormier explained when speaking to FOX Sports.
"I was actually just getting out of the procedure so I was still under the influence of the stuff. That played a part in that, too. I had the honesty juice in. So all of my media training went out the window because I was still a little loopy on the stuff that they gave me to put me under. It's the little frustrations, Jon called me a coward, which is one thing, I'm not a coward."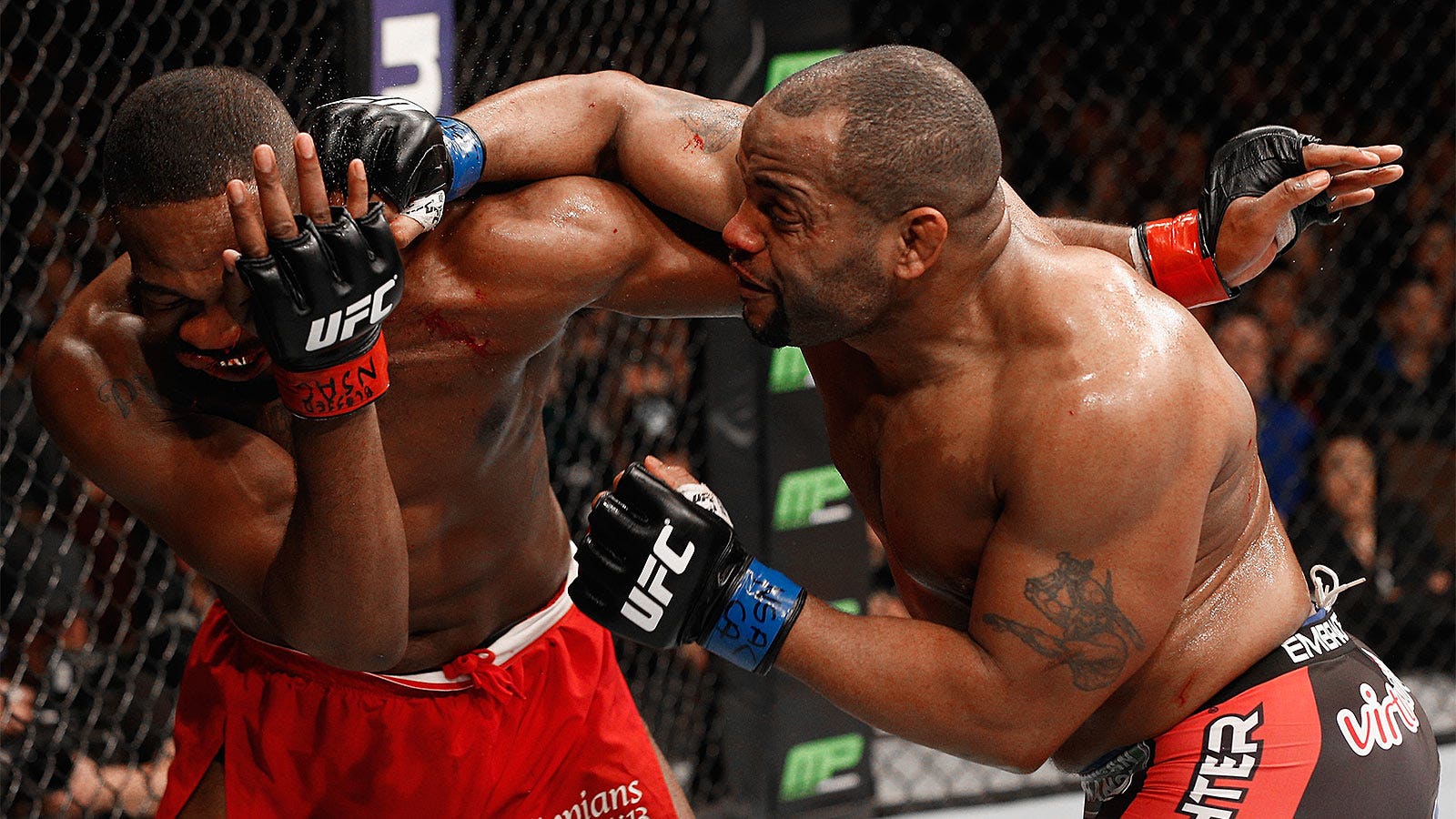 In reality, Cormier's offer to help Saint Preux was a two-pronged attack aimed at Jones that clearly got a reaction out of the former light heavyweight champion.
Part of Cormier really did want to assist Saint Preux with his preparation to face Jones on less than three weeks notice. Another part of him enjoyed the fact that by making the offer, he knew it would get under Jones' skin and illicit a certain response.
Judging by Jones' comments since that time, Cormier considers it mission accomplished.
"Even if I don't help Ovince Saint Preux and I can't help him beat Jon because I don't know how to beat Jon Jones, I didn't do it. I can only prepare myself as best I can to try and prepare to beat him. Like I said, I didn't beat him the first time so I don't have some secret serum to give Ovince, but I would try to help him because even by me being there, it bugs him. He doesn't like it, he loses it," Cormier said about Jones. "So even the fact that he went off and called me a coward and said I'm so mentally weak, that was enough. That was enough in regards to what I was trying to get across with the Ovince Saint Preux thing.
"It's a good thing. If he goes 'oh this guy's a coward, he'll never beat me, he wants to help this guy' and I read something where he said if Ovince beat him it would be the greatest day of my life — actually, that's probably the furthest thing from the truth. There's a lot of good things in my life. Yes, if he takes notice, that's good for me."
The Ovince Saint Preux thing was good — it served its purpose. Anybody but you Jon. Anybody but you.
— Daniel Cormier
Cormier doesn't flat out say the entire offer to assist Saint Preux was just a ploy to dig at Jones just a few weeks out from his return to the Octagon, but he's not going to complain about the reaction he received.
In fact, Cormier looks at Jones as his nemesis and he's never going to apologize for the things he says to him or about him whether it's in interviews or on Twitter. Cormier's philosophy on the matter is borrowed directly from WWE superstar Bray Wyatt when he talks about his disdain for Jones.
"The Ovince Saint Preux thing was good — it served its purpose," Cormier said. "Anybody but you Jon. Anybody but you."
The latest on UFC light heavyweight champion Daniel Cormier