Daniel Cormier blasts Jon Jones for questioning his injury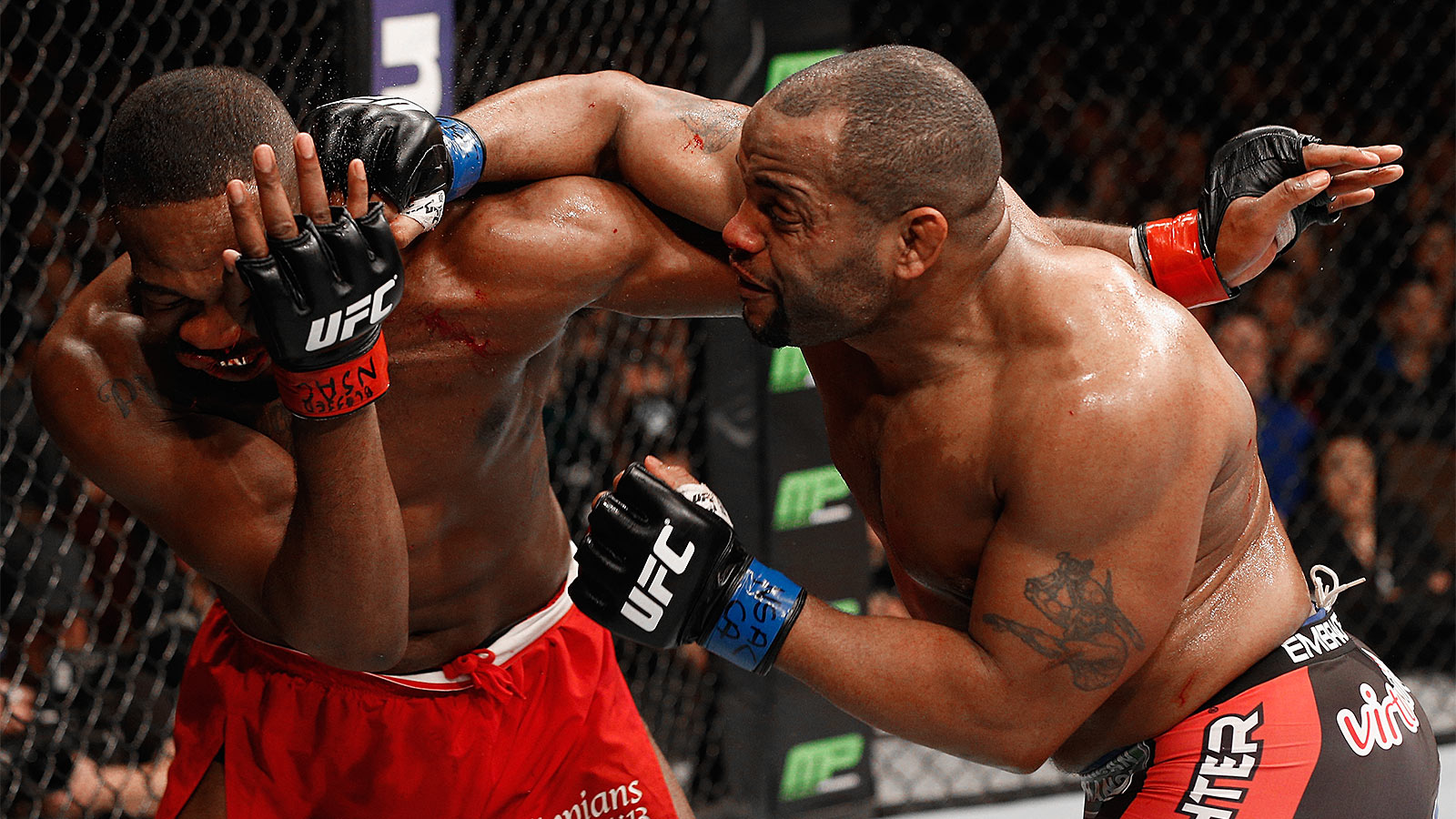 Daniel Cormier didn't appreciate Jon Jones questioning the injury that forced him out of UFC 197 and he blasted the former light heavyweight champion for making unfounded accusations.
Jones said on Monday that he wasn't completely sold on the injury that knocked Cormier out of their scheduled rematch this weekend in Las Vegas.
"To this day no one's really positive what his actual injury is. I've heard some people say that he's hurt and not actually injured. Supposedly a doctor told him recently that in four weeks he could be completely healed to fight again," Jones said.
"So when you're healing from something in four weeks time it makes me feel maybe you're not actually injured, maybe you're fighting hurt."
Almost immediately after the accusations went public, Cormier took to Twitter to respond to his long time rival while calling into question numerous times Jones has either pulled out of fights or made questionable decisions regarding his own career.
First up was Jones opting for a fight against Glover Teixeira at UFC 172 rather than face Alexander Gustafsson for a second time. Gustafsson took Jones to a razor thin decision in their first fight and it looked like the two light heavyweights were headed for a rematch.
Ok I'll explain over a number of tweets lol. Ufc 172 was supposed to be his rematch. Jon said no. Give him glover.

— Daniel Cormier (@dc_mma) April 18, 2016
Instead, Jones faced Teixeira, who he defeated in lopsided fashion by unanimous decision.
Next up, Cormier took aim at UFC 151 where Jones was supposed to fight Dan Henderson but a late knee injury forced him out of their fight. When the UFC tried to replace Henderson with Chael Sonnen, Jones turned down the fight and ended up facing Vitor Belfort several weeks later after UFC 151 was completely scrapped.
Ufc 151 we know how that played out. Our 1st fight. Jon got hurt. Ufc 187 we know that one turned out. Jon isn't one to question me. Better?

— Daniel Cormier (@dc_mma) April 18, 2016
Cormier also questioned Jones' own injury that delayed their originally scheduled fight for UFC 178 as well as UFC 187 where the former light heavyweight champion was pulled from the show after getting arrested on hit-and-run charges in New Mexico.
That's 1 in 18 fights I just gave you 4 times he's done it. Now he questions me. Makes a ton of sense https://t.co/5oBVy3KKAj

— Daniel Cormier (@dc_mma) April 18, 2016
Needless to say, Cormier was not amused with Jones' comments about his leg injury that former the former two-time Olympian to pull out of a fight for the first time in his career.
As far as the injury goes, Cormier did have a procedure done on his ailing leg just days after pulling out of the fight with Jones and all signs point to a speedy recovery for the light heavyweight champion.
"We got in there as soon as possible and they got the stuff done," Cormier told FOX Sports. "Not only did they get it done but they were happy with how it went. I'm still pretty sore but I got it done and I'm happy."
As far as his timeline for a return to action, Cormier said he should only be sidelined from the treatment on his injured shin for just over a month and then he can get back into training to determine the date for his return to action.
"They told me four to six weeks to be where I need to be," Cormier said. "Once I'm able to train, I'll have a better understanding of when I can fight again."