Dana White: Robbie Lawler is the UFC's own Evander Holyfield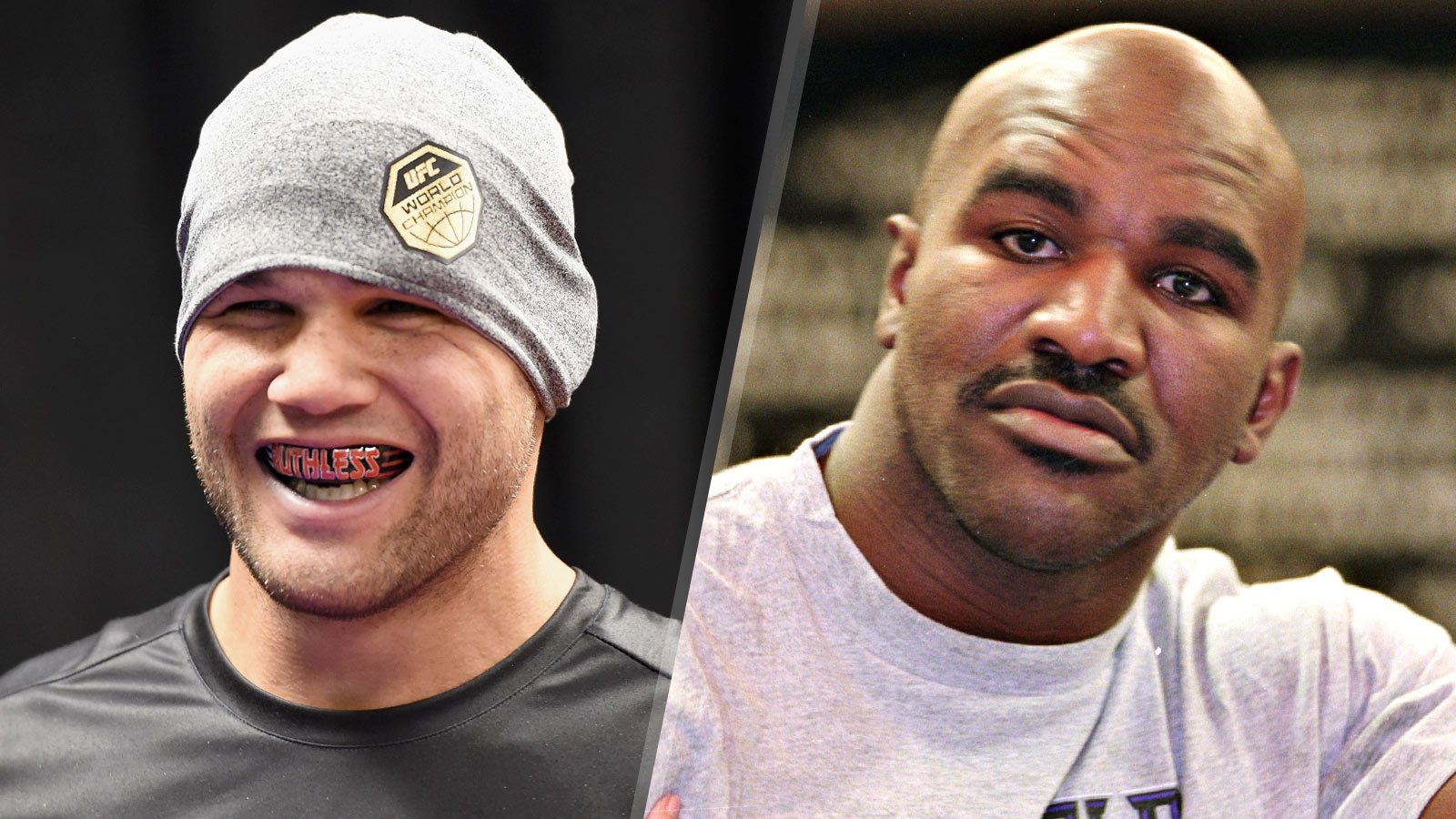 Robbie Lawler put on one of the best fights of 2015 with his fifth-round finish of Rory MacDonald and he's got a leg up on the competition just two days into 2016 after an instant classic with Carlos Condit at UFC 195 on Saturday night.
Lawler and Condit went back and forth for 25 minutes, with each man getting the best of the other at different points in the fight, but in the end the consensus was that these two fighters put on the kind of battle that will certainly be remembered at the end of the year and likely for years to come.
Lawler has engaged in more than a few of these since returning to the UFC in 2013 and with four 'Fight of the Night' bonuses over his last nine trips to the Octagon, it's hard to argue against the legendary status he's creating as one of the most exciting competitors in the sport.
"He's our Evander Holyfield. He's never in a boring fight," UFC president Dana White said about Lawler at the post-fight press conference on Saturday. "When he gets hurt he continues to go toe-to-toe. Robbie reminds me, he's our Evander Holyfield and I respect so much when you're in a fight like this and you have to come out in that fifth round and do what Robbie did and he did it. Great fight."
The judges had the fight locked up at two rounds apiece going into the final five minutes when Lawler sealed the deal for his victory with an emphatic performance where he came out guns blazing and landing some of his best shots all night while trying to put Condit away.
Lawler promises he didn't come out in an act of desperation in the fifth round searching for a finish because he believed that's what he needed for a win. Lawler says that kind of flurry is exactly what he'll always do to try to finish his opponents so the judges don't even have to get involved in his fights.
"I wasn't really thinking that, I just always want to try and finish my opponents and put the pedal down and try to finish," Lawler said after the fight. "Carlos is so tough, I feel like I hit him with some big shots and he kept coming, throwing knees, he's just tough. It's the testament to the kind of fighter he is.
"He showcased who he is and he's everything everyone said he was."
Lawler's win now gives him two successful title defenses since wrestling the title away from Johny Hendricks at the close of 2014.
As of now there are no indications on who Lawler will draw next, although popular theories include an automatic rematch with Condit as well as a potential showdown with his part-time teammate Tyron Woodley, who has been waiting in the wings for a title shot.
Lawler prefers not to give his opinion on the matter and defers to the UFC to make those decisions on when he fights and who will get the next crack at his welterweight title.
"I don't really play those games," Lawler said. "We'll talk to Dana and figure things out. You guys can play those games."