Dana White is still waiting on Floyd Mayweather to discuss a McGregor fight
When chatter about a potential mega-fight between UFC champion Conor McGregor and multi-time boxing king Floyd Mayweather started, it seemed like nothing more than a bad internet rumor.
Mayweather later admitted to starting the talk about a showdown with McGregor under boxing rules and the Irishman responded in kind by showing interest in the fight that would likely garner both men a massive payday.
Since that time, Mayweather has continuously talked about the fight with McGregor and he even dropped a mocked-up poster teasing the fight with McGregor a week ago.
Still, the road to McGregor starts and stops with UFC president Dana White, and he says his phone has been open but Mayweather still hasn't called.
"People hit me up and say, 'Did you see Floyd just posted a poster of them squared off and said they're fighting in September?' and this and that. Listen, I don't care what Floyd says. There's only one way this fight's happening (and that's) through me," White said when appearing on "The Herd" on Thursday.
"Floyd's got to call me. Floyd and I haven't talked. The last time I saw Floyd was at the Celtics-Lakers game, Kobe's (Bryant) last game against the Celtics. I was there, he was there, we talked, said what's up and whatever but we didn't talk about fighting Conor McGregor."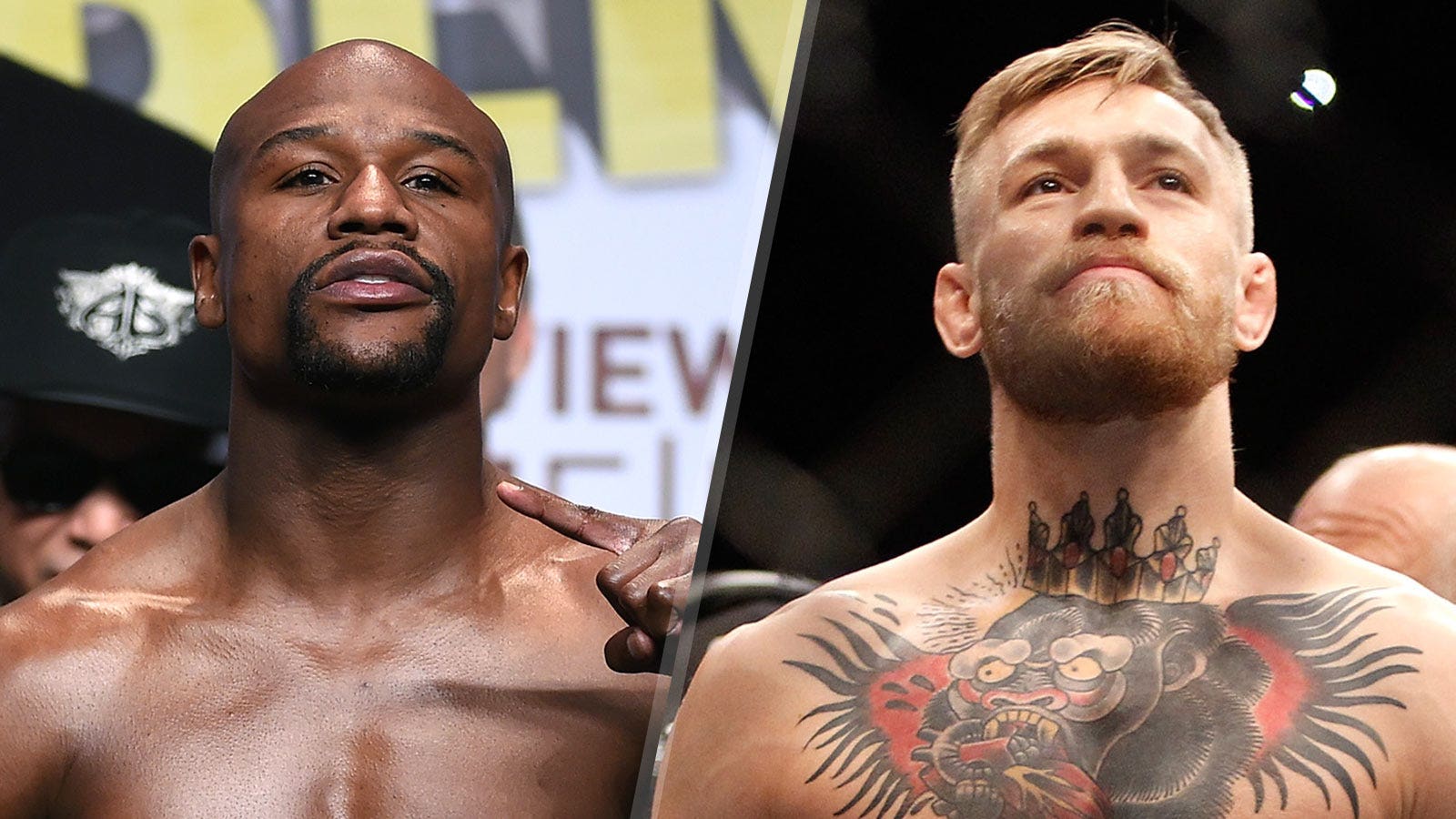 White admits that Mayweather does a phenomenal job promoting himself and his fights, and he would undoubtedly bring a huge attraction to a bout with somebody like McGregor.
The problem is White and the UFC are McGregor's promoters, and without them getting involved, Mayweather is just making noise without any real intention of putting the fight together.
"Listen, Floyd has done a fantastic job of promoting himself. When Floyd was 'Pretty Boy' Floyd, nobody really cared. Then he became 'Money' Mayweather, and try to watch '24/7′ or one of those types of shows without Floyd in it. It's painful," White said. "Floyd's good, man. Floyd knows how to sell. Floyd's a showman. He goes out and does crazy, extravagant things when he's filming. He's smart. He knows what he's doing.
"I don't know what his angle is on this thing with Conor McGregor, but he's not fighting Conor McGregor without calling me. It's not going to happen."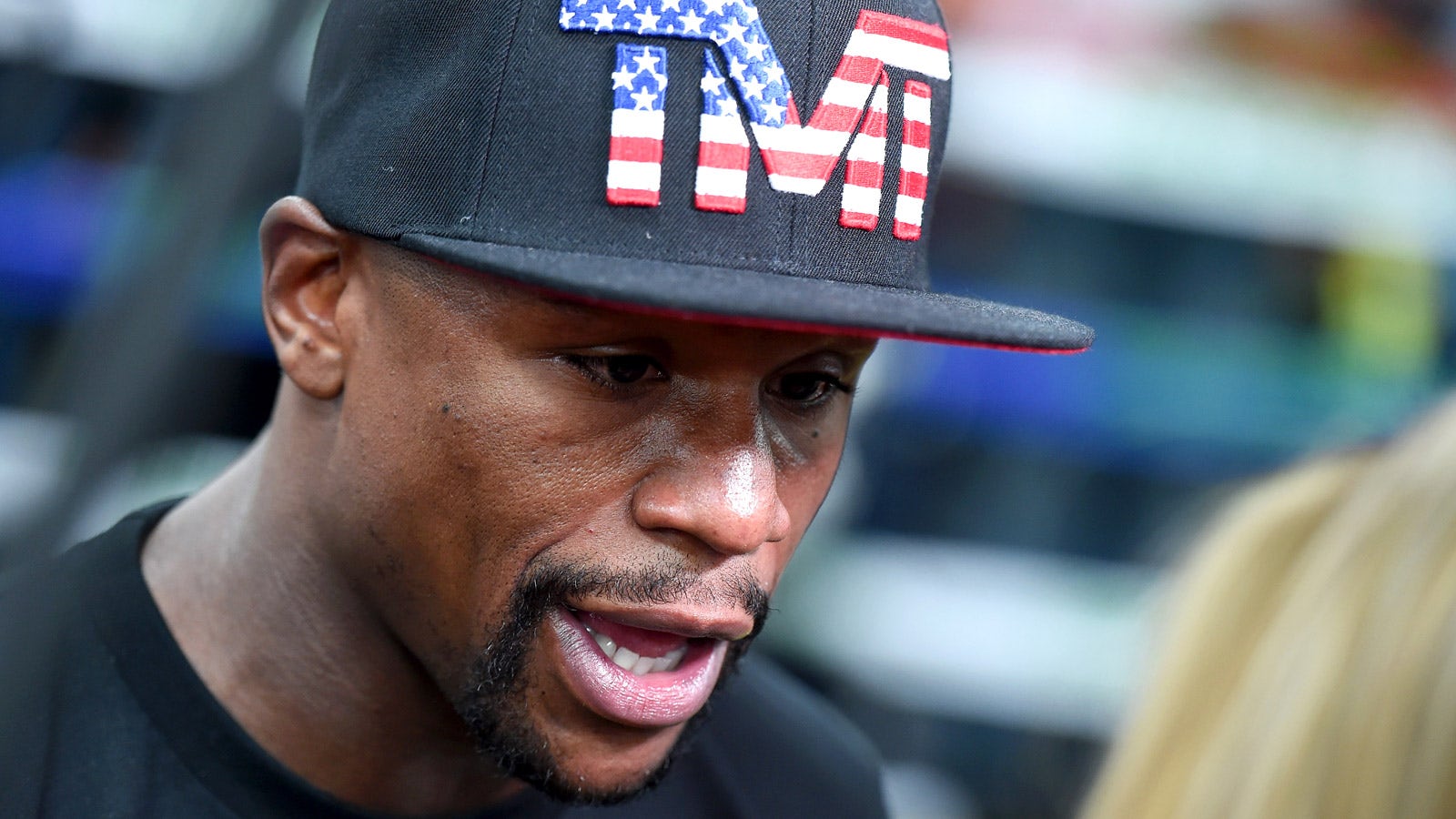 According to White, McGregor has mostly been focused on a rematch with Nate Diaz recently and hasn't said much about Mayweather. Unfortunately, negotiations with Diaz have stalled and that fight may be in jeopardy now as well.
But whether or not McGregor fights Diaz or someone else in the UFC, White just doesn't see a logical way that the bout with Mayweather comes together because it would just be too difficult.
"Here's the reality — I haven't talked to Floyd Mayweather once," White said. "If you look at how long and how hard it took to get the (Manny) Pacquiao fight done, that's the same sport! Now we're going to put two different sports together?"