Dana White: Conor McGregor vs. Nate Diaz 2 may not happen
The negotiations to put together the rematch between Conor McGregor and Nate Diaz at UFC 202 in August have run into complications and now the fight may not happen at all.
UFC president Dana White detailed the issues surrounding a second showdown between McGregor and Diaz while appearing on "The Herd" with Colin Cowherd on Thursday.
According to White, negotiations have broken down so badly that it's gotten to the point where UFC officials are now considering other options for McGregor's return to the Octagon despite the Irishman's requests to face Diaz.
"We went to dinner here in L.A. two weeks ago, had a great meeting. He's obsessed with this Nate Diaz fight. I don't know if I can get it done," White revealed. "I've been working on it.
It's just madness. It's been tough, it's been a tough go through. We're looking at another fight for Conor right now and we'll see how this thing comes together. But Conor is just so obsessed with Diaz at 170, it's been crazy.
— Dana White
White never said specifically the demands that Diaz had to make the rematch happen, but it sounds like that's the sticking point that can't be resolved to put the fight together.
Following his meeting with McGregor, White and UFC co-owner Lorenzo Fertitta then traveled to Stockton, Calif. to meet with Diaz and that's when negotiations fell apart. White even admitted to a previous TMZ report that he got up from the meeting and stormed out of the restaurant when a deal couldn't be struck.
"That was true. It wasn't necessarily as much Nate Diaz as it was the management, but yeah I did (leave the dinner)," White said. "The problem is what drives me crazy is when you have a contract. Everybody sits down at one point and we do a deal, everybody's happy, you shake hands, you hug and then we move onto the next fight and everybody wants to blow up the deal. Obviously, for that last Conor-Nate fight, Nate Diaz made millions and millions of dollars and he stands to make even bigger money."
For this fight and every fight before it, White says McGregor honored the deal he had on the table for the contract he already signed with the UFC.
He can't say the same thing happened with Diaz, despite a new deal being reached before his last fight with McGregor at UFC 196 in March.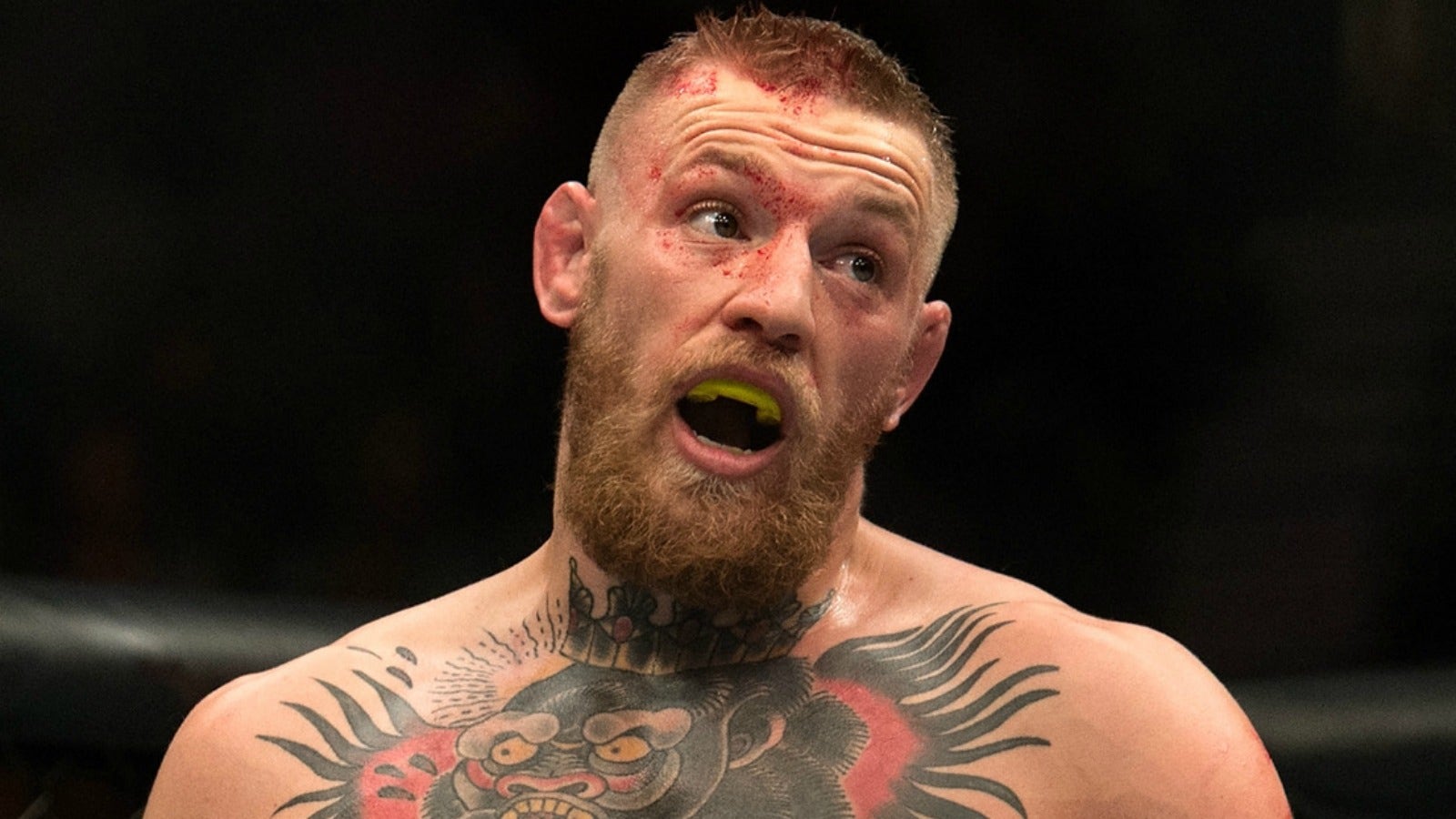 "What you try to do in a deal like this is you try to be as fair as you can be. Obviously the problem is we already have a deal — we have a deal. He has a contract. Conor has a deal," White said. "He's never come back and tried to renegotiate a contract. Ever.
"Nate, we signed a new deal going into that fight, then he signed the contract for UFC 200 and then Conor doesn't show up for 200 so now Nate's trying to blow up the deal. It's frustrating but that's the business that we're in. This is what we do. Everybody's not going to be happy all the time so now our job is, Lorenzo (Fertitta) and I, have to sit down and try to figure out how to make this deal work and we've been going back and forth trying to make this fight happen but the problem is timing. Now we're running out of time."
White says the planned date for McGregor vs. Diaz 2 was August 20 at UFC 202, but now that date is drawing nearer and there's still no main event for the card as the promotion has to start looking at venues and ticket sales.
If Diaz can't reach a deal to make the fight happen, White will then reach out to McGregor to find out if he'll accept a new opponent to stay on the UFC 202 card or if he isn't going to fight at all in August either.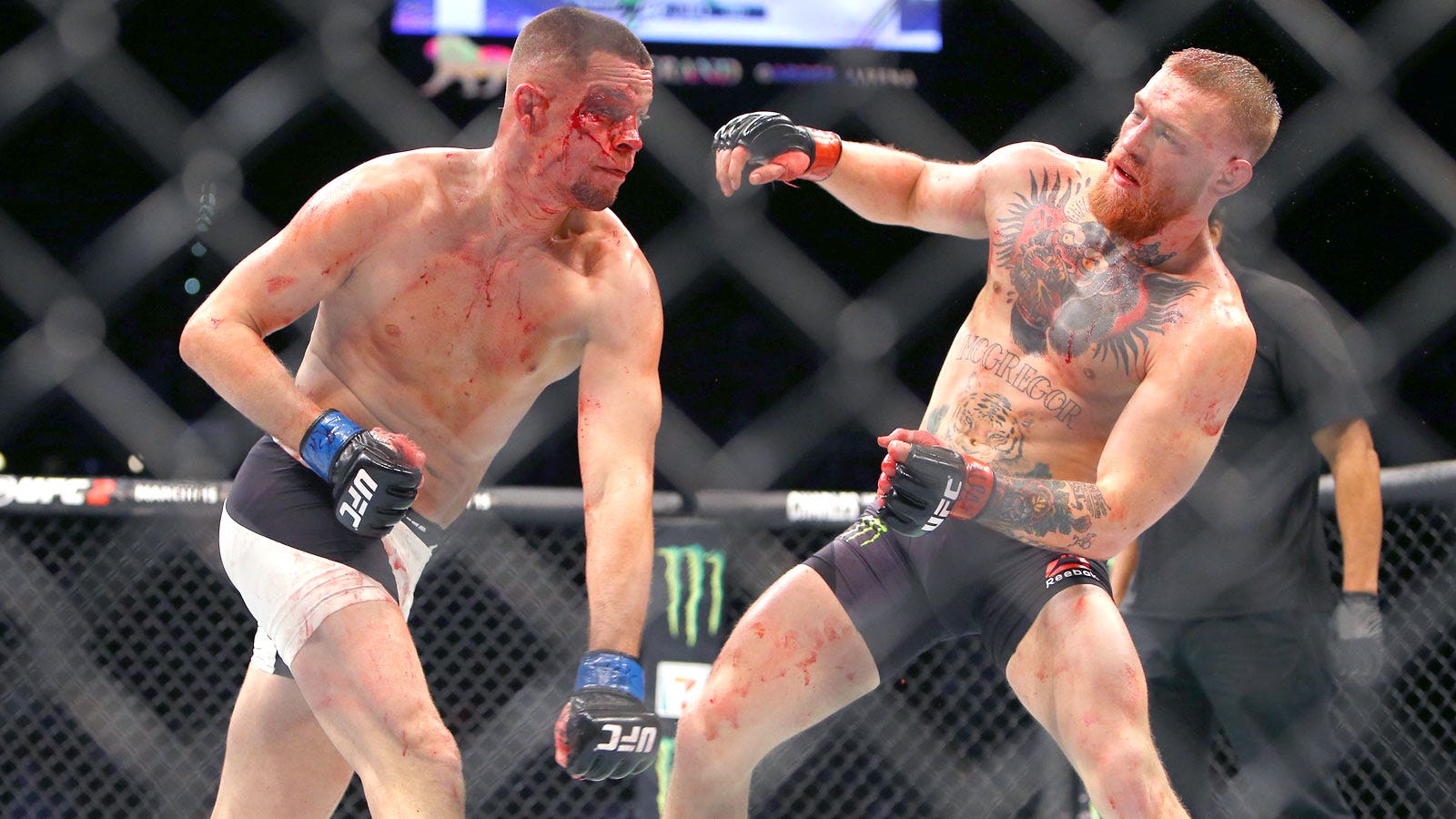 "This fight's supposed to be August 20 or something like that — I've already got September 20 done. I got that card made, it's done and now we're moving onto the next one," White said. "So we're going to get to a point here where we're going to run out of time and we're just not going to be able to make the fight. So Conor's either going to have to pick a new opponent that he would like to fight or lose that date."
At this point it appears UFC officials are still trying to get a deal done for McGregor to fight Diaz in August, but that window is quickly closing. If that fight doesn't come together, White says there are plenty of other options for McGregor.
"The reality is since that Conor McGregor fight, obviously when you win a fight of that magnitude, it has definitely rubbed off on Nate. People do want to see Nate fight, people do want to see this fight again, and I'm one of those guys I want to make the fight the people want to see. I believe people want to see this fight," White said.
"But people want to see Conor McGregor fight Frankie Edgar or Jose Aldo again, too. I'm sure they'd want to see him fight Rafael dos Anjos at 155 for that title. So there's a lot of fights out there for Conor if we can't get this Nate fight done."