Conor McGregor on Floyd Mayweather: 'He needs me, I don't need him'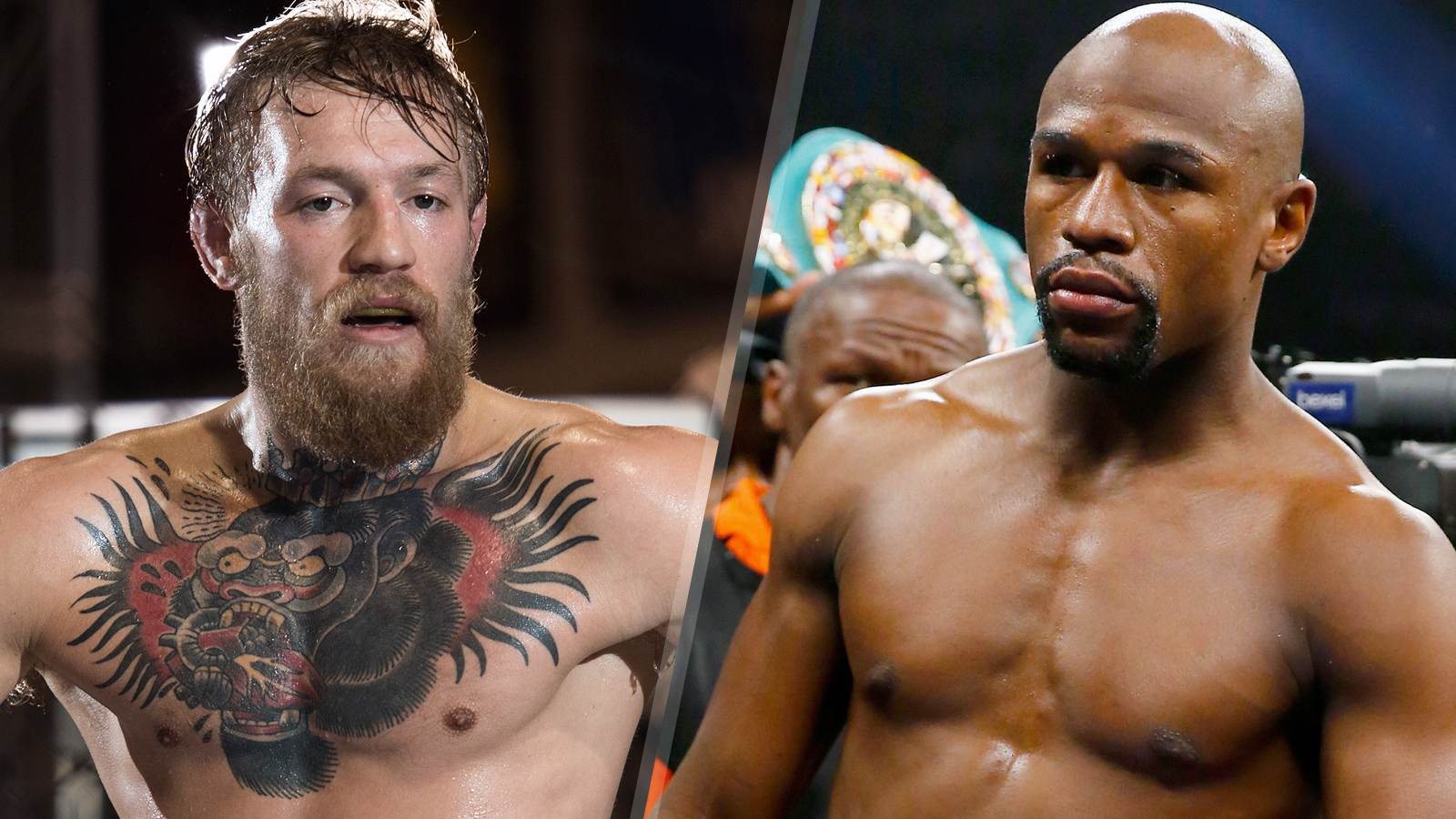 It looks like if Floyd Mayweather wants to fight Conor McGregor, he's going to have to concede a lot more money than what's on the table currently.
A rumor leaked out weeks ago through Mayweather that he was interested in fighting the UFC featherweight champion in a boxing match that would likely generate hundreds of millions of dollars.
At the time, the split for the purse was supposed to heavily favor Mayweather, with a much smaller portion going to McGregor.
Now McGregor is finally responding to the report by saying that if the fight ever comes together, he's going to need a lot more money to even entertain the idea of facing Mayweather in the boxing ring.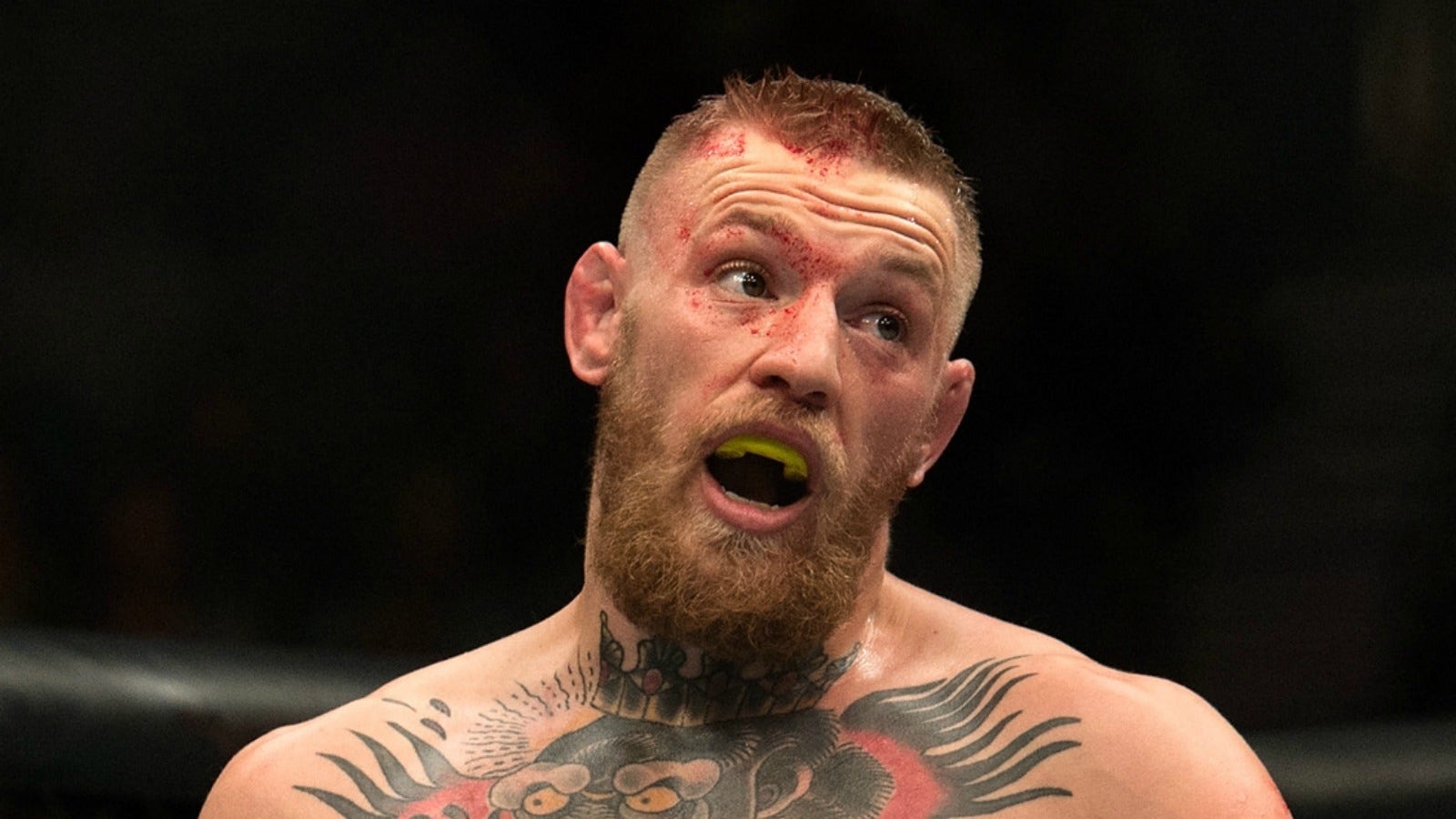 "I hear the boy talking. The leak came out, it was him that leaked the rumor and it said he gets $100 million and I get $7 million — that's a pay cut to me. I don't take pay cuts. I thought boxing was where the money was at. The $7 million is absolutely laughable. He's talking $100 million — I'm also talking $100 million," McGregor told ESPN on Sunday.
"I'm 27 years of age and I'm just about halfway through a $100 million contract. At 27 years of age, Floyd Mayweather was on Oscar De La Hoya's undercard."
McGregor continued his diatribe by pointing out his growth in the sport of MMA where he has become the biggest draw of all time while Mayweather went from a huge payday against Manny Pacquiao to a paltry number by comparison for his retirement fight against Andre Berto.
McGregor believes if a fight with Mayweather actually happens, it's the pound-for-pound boxing king who needs to cater to his needs and not the other way around.
He's getting old now. I have the size, I have the reach, I have the height, I have the youth. He needs me. I don't need him.
— Conor McGregor
"That's the truth of it. Who else can he fight? He fights someone else in the boxing realm and it's like all of a sudden the pay rate goes from $100 million to $15 million. So he needs me," McGregor said.
"If he wants to talk, we can talk. But it's me who's in control here."
As far as the rules of the fight go, McGregor doesn't mind facing Mayweather on his turf in the boxing ring as opposed to a mixed martial arts contest.
In fact, McGregor thinks his advantages would grow if he only had to focus on boxing instead of the full facet of skills needed to compete in MMA.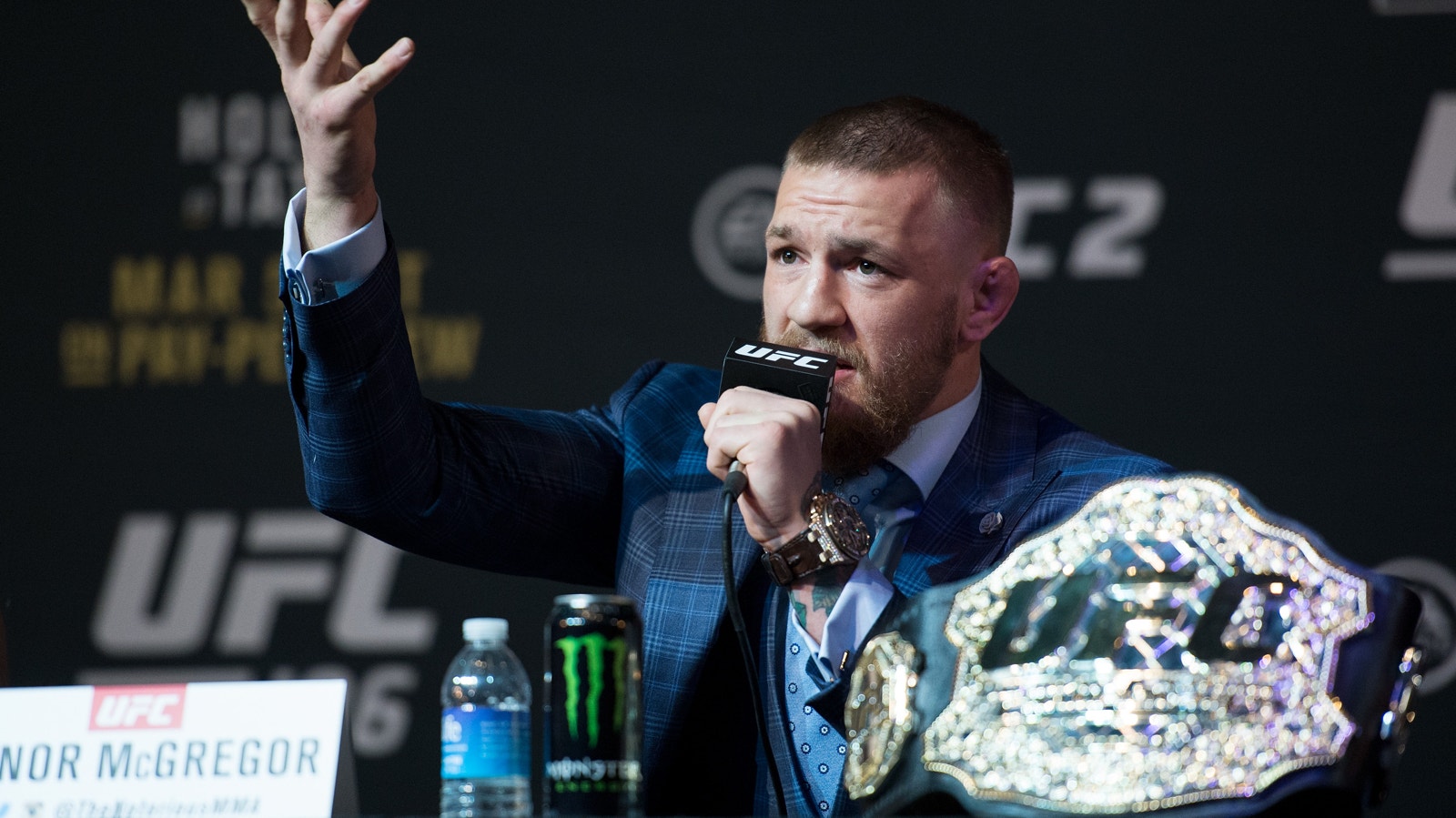 "I don't really care about rules. He can make all the rules he wants," McGregor said. "I know he will not want to fight in a mixed martial arts contest, in a true fight. If you want to fight in a limited fight, that's no problem. We can do that. I will set aside many other forms of fighting that I practice in and I will focus on one particular craft. I'm in the game of spinning plates.
"I'm spinning a boxing plate. I'm spinning a taekwondo plate. I'm spinning a jiu-jitsu plate. I'm spinning a freestyle wrestling plate. A karate plate. There's so many spinning plates in this game. If I was to just put all them down and have one boxing plate spinning, it would be like a load off my shoulders."
Whether it's boxing Mayweather or fighting someone like Nate Diaz in the UFC, McGregor is resigned to returning to action sooner rather than later because he's already starving for another chance to prove himself in the ring or in the Octagon.
"I feel like my gut has been emptied again," McGregor said. "I don't let anything outside interfere with it, as you can tell, as all of that stuff blew up. I'm very focused on returning 100-percent."