Conor McGregor: Nobody will ever come close to Muhammad Ali's greatness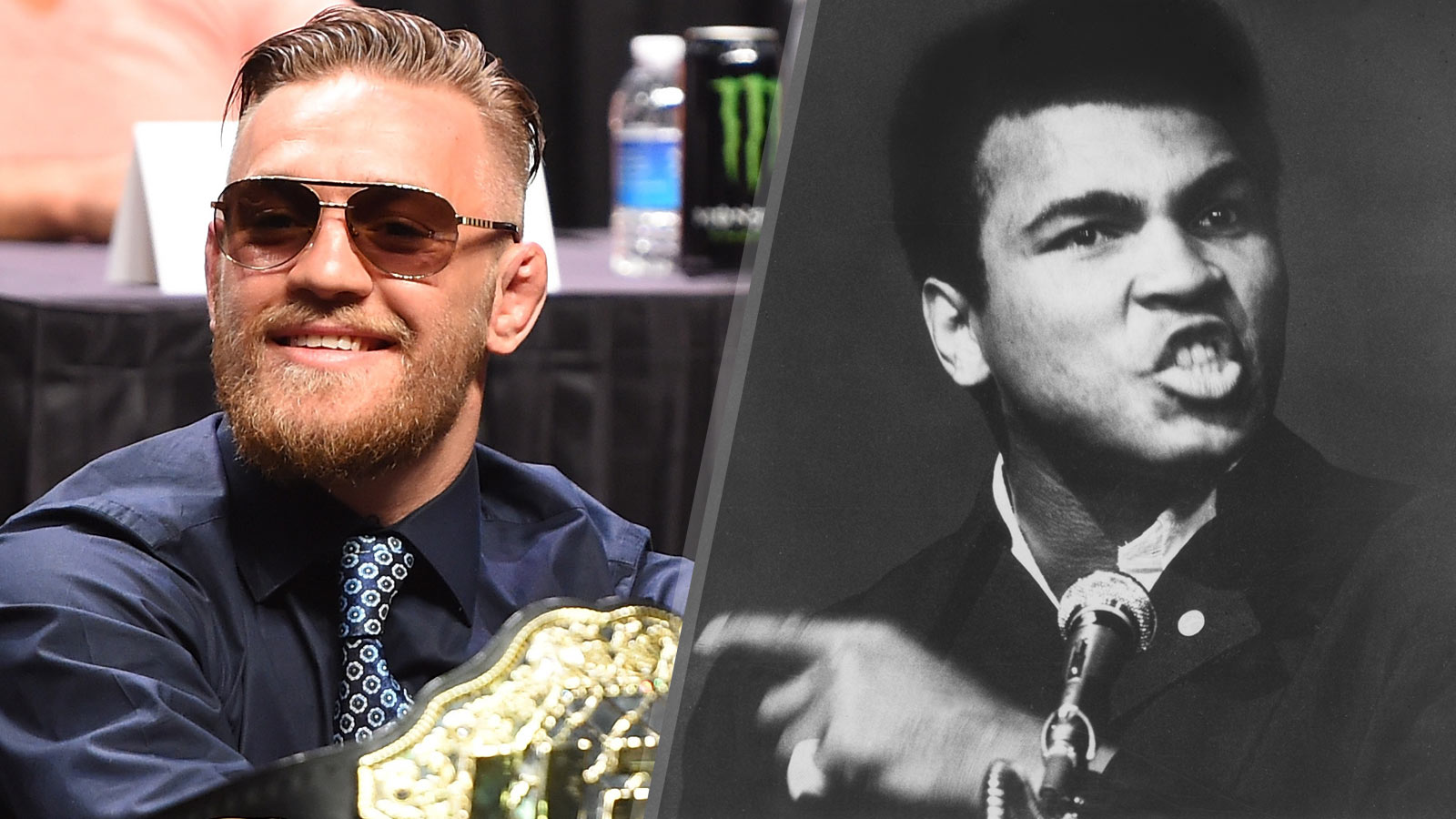 Throughout his UFC career, Conor McGregor has often been compared to Muhammad Ali and while the outspoken Irishman appreciated the compliment, he never quite accepted it.
McGregor looked at Ali as a mythical figure in the history of combat sports and to be compared to him was almost an insult to the greatness that the long reigning champion represented throughout his life.
So following news of Ali's death, McGregor paid tribute to one of his heroes while using a famous line from Quentin Tarantino's film "Reservoir Dogs".
Nobody will ever come close to this mans greatness.
And if they do, they better wake up and apologise. #RIPAli pic.twitter.com/ED2wgignB2

— Conor McGregor (@TheNotoriousMMA) June 4, 2016
McGregor has spoken about Ali on several occasions in the past, especially while addressing the numerous times he's been compared to him over the years.
Thanks to McGregor's gift for gab that sounded like something straight out of the Ali playbook, it's understandable why so many people compared the two combat sports champions.
"It's a comparison that's been thrown at me a few times but I cannot accept a comparison like that," McGregor said back in March. "For me obviously Muhammad Ali was probably my first combat sports star that I looked up to."
"I had never seen anything like that and I was fascinated by him growing up but I've been shaped by many people. Muhammad Ali's a special man, he's done things that are unthinkable. He changed culture period. I am honored to even be put into that bracket by some people so thank you."