Conor McGregor doesn't want to be compared to Muhammad Ali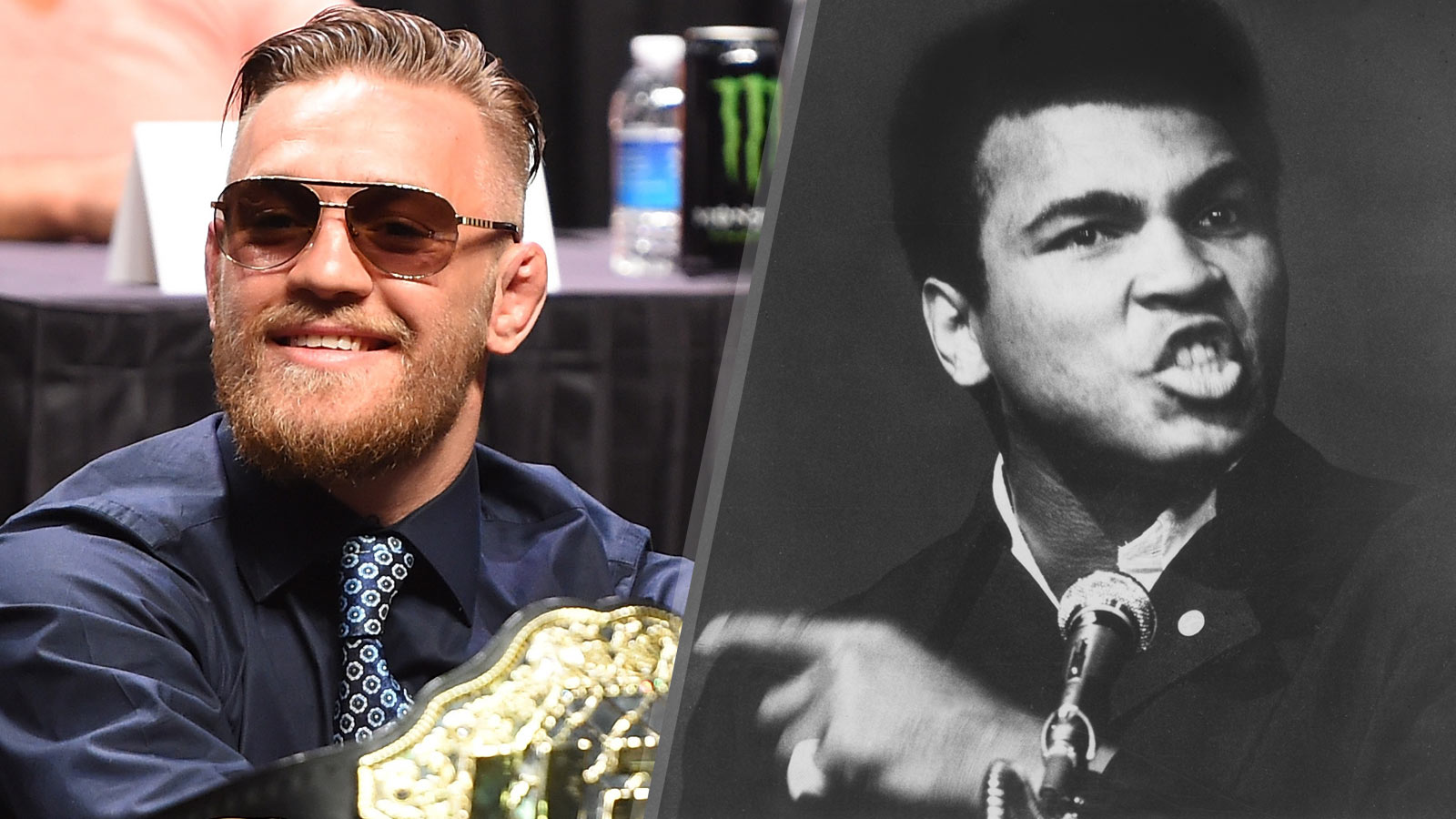 Conor McGregor has been compared to a huge list of contemporaries from other combat sports throughout his meteoric rise to the top of the UFC.
Most notably, McGregor has drawn comparisons to boxing icon Muhammad Ali, thanks to his flashy style and the way he has become a master at mental warfare before ever stepping into the cage with his opponents.
UFC president Dana White has even made the McGregor and Ali connection while saying that the Irishman is the greatest strategist in the history of the sport when it comes to mentally defeating his opponents before the fight.
"If you think throughout the history of the fight game the two guys that you've ever seen that were just absolutely world class at the mental warfare game it's Muhammad Ali and Conor McGregor," White said in 2015 ahead of McGregor's fight at UFC 194.
Muhammad Ali's a special man, he done things that are unthinkable. He changed culture period.
— Conor McGregor
But while McGregor may boast about his knockouts and call himself a UFC Hall of Famer just seven fights into his career, the Irish superstar says he can't allow the comparisons to Ali, no matter how flattering.
"Thank you for that compliment," McGregor said Thursday at the UFC 196 pre-fight press conference. "Again, it's a comparison that's been thrown at me a few times but I cannot accept a comparison like that.
Ali has become a cultural icon over the years and his impact inside and outside the ring is held in the highest regard. McGregor grew up watching the famous boxer put on some of the most prolific performances in the sport.
"For me obviously Muhammad Ali was probably my first combat sports star that I looked up to," McGregor said. "I had never seen anything like that and I was fascinated by him growing up but I've been shaped by many people."
So as much as McGregor appreciates the compliment, he's happy to be another huge supporter and fan of Ali's incredible career.
"Muhammad Ali's a special man, he's done things that are unthinkable. He changed culture period," McGregor said. "I am honored to even be put into that bracket by some people so thank you."