Conor McGregor will return to featherweight only to fight a real contender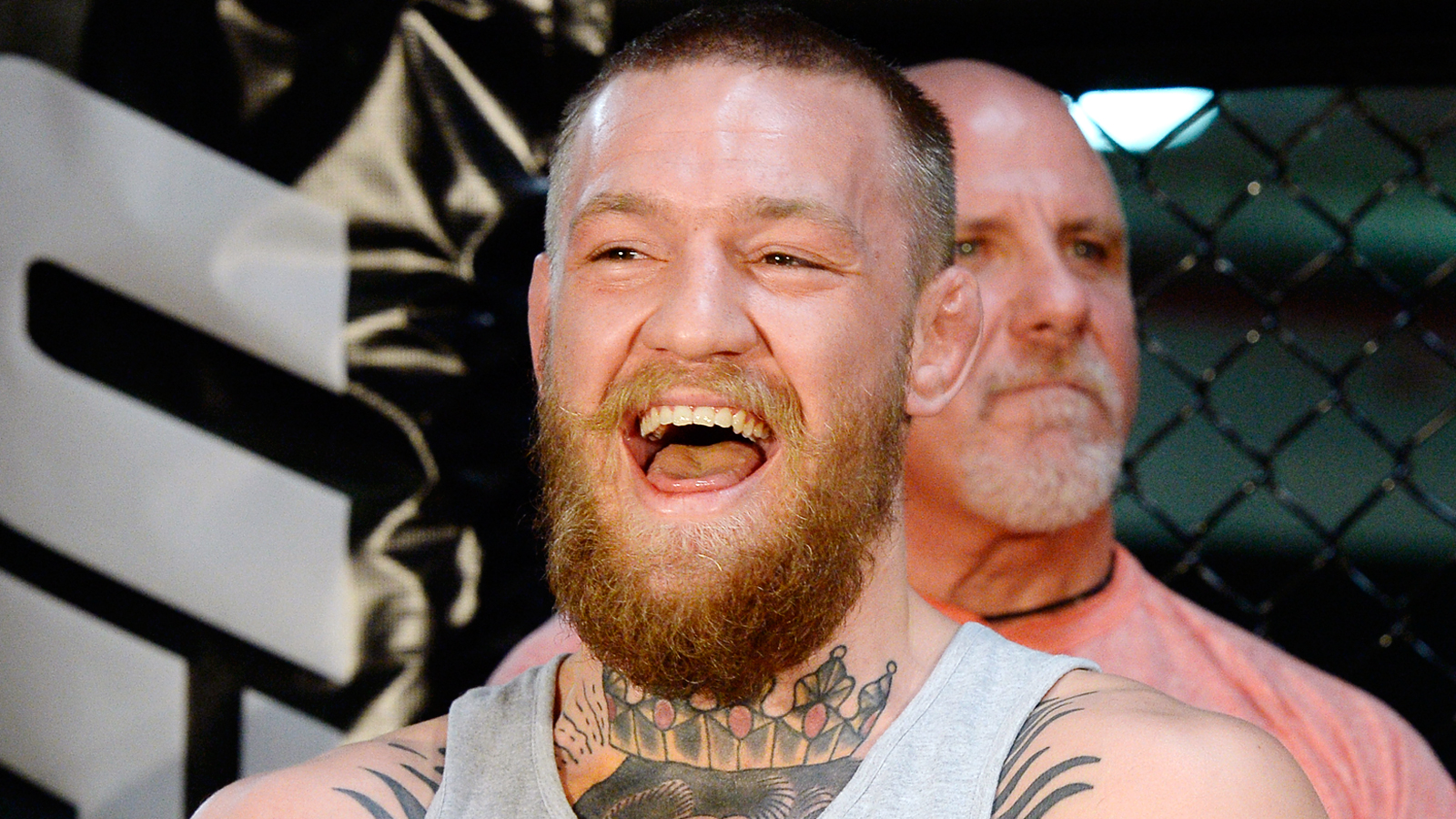 Conor McGregor will go up two weight divisions for his fight against Nate Diaz at UFC 196, but that won't prevent him from eventually cutting a lot of pounds to eventually return to defend his featherweight title.
There has been speculation as McGregor continued to put on muscle and size ahead of his welterweight debut this weekend that a move back down to 145 pounds would be nearly impossible.
McGregor says otherwise because he knows how his body performs, and a move back down to featherweight is definitely possible. It will just require some extra hard work.
"The thing is making that cut to 145, people only see the build up, the fight. People don't see after the fight. It's a process to get your body back right after a strenuous cut like that," McGregor told FOX Sports on Wednesday. "This time I'm waking up 168 (pounds). I'm waking up under weight so after the fight I won't have that process to get myself back right again. I'll be just me normally.
Let me see some of these damn bums gear up and fight and make some noise. I just hear crying, complaining, please, begging, all this (expletive). I don't see nothing appealing.
— Conor McGregor on the featherweight contenders
"I can go back to 145 no problem."
While McGregor is committed to eventually defending his featherweight title, it appears he's not committed to returning there until a true No. 1 contender emerges.
Former lightweight champion and top-ranked featherweight contender Frankie Edgar would seem like the leading candidate, but it doesn't seem like McGregor is all that interested in the fight right now.
In fact, McGregor doesn't sound very interested in anybody at the top of the featherweight division, and that's what will prevent his return to the division for now.
"Who is there, though? Let me see some of these damn bums gear up and fight and make some noise," McGregor said about the featherweight contenders. "I just hear crying, complaining, please, begging, all this (expletive). I don't see nothing appealing. They need to build themselves up right now.
"I'm sitting pretty over here. They need to fight and make something, make some noise, make me stand up and say 'OK I'll take him.' That's what I need to see."
McGregor's biggest problem is that the fighters all clamoring for a shot at his belt are all sitting on the sidelines waiting for the call to come in to offer them a chance at the gold.
Of course, Edgar is actually dealing with a torn groin muscle right now that will keep him sidelined for another month or so. Max Holloway, who is riding an eight-fight win streak, had surgery on his thumb recently and that is expected to keep him on the shelf until around June.
Either way, McGregor's not hearing any of the injury excuses because he believes all of the potential contenders should be fighting and scrambling for the chance to cash in the jackpot to face him. And he's not seeing that right now.
"Right now I see nothing. I see a bunch of criers, whiners — 'I'm not fighting him, I'm waiting, I'm sitting out.' When have I ever waited? I've never waited once. Even now, title shot's gone, did I wait? No," McGregor said.
"After (Dustin) Poirier, did I wait? No, I took the (Dennis) Siver fight. That's what champions do. That's what generates interest. I'm a hungry (expletive) that does not care who is in his way. I see a lot of crying, complaining babies right now in the game."