Cody Garbrandt mocks Thomas Almeida for 'padding' his 21-0 record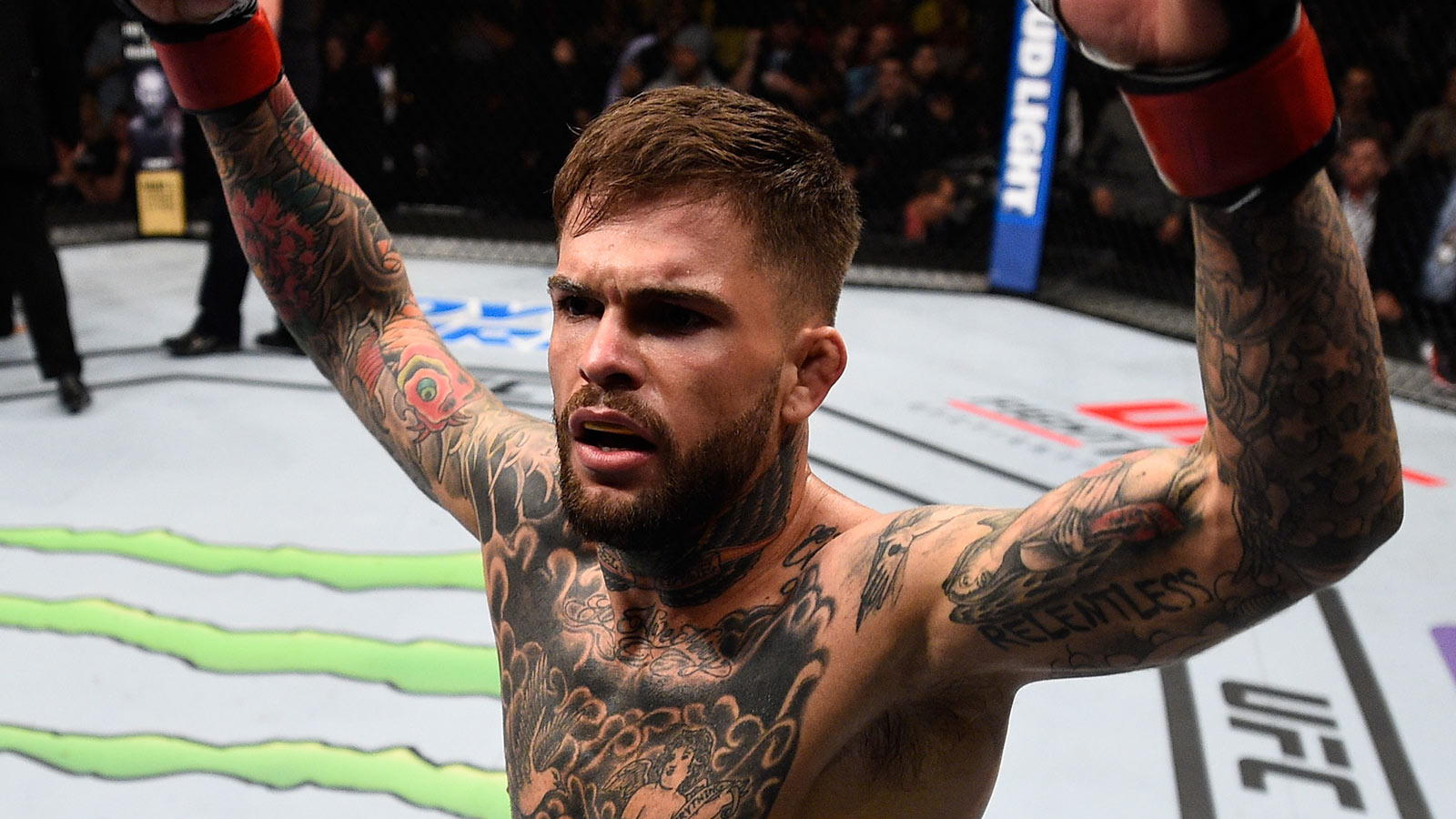 Every fighter in the world starts out with an undefeated record, but very few make it far into a typical UFC schedule with their résumé remaining without a blemish.
Cody Garbrandt is one of those rare competitors who have managed to put together a perfect record with eight wins and no losses thus far in his career, while picking up three victories inside the Octagon.
This Sunday night live on FS1, Garbrandt faces another undefeated fighter with arguably an even more astonishing record as Thomas Almeida enters the fight with a perfect 21-0 mark, which includes four wins in the UFC.
Almeida has also only been to decision one time during his career, but Garbrandt still isn't all that impressed with what the young Brazilian has done thus far. See, Garbrandt looks at Almeida's list of opponents and wonders who many of them are while also knowing he'd get an even better result if he faced the same list of fighters.
If I'm 21-0, I'm a world champion and I've defended my belt nine or 10 times. Not padding my record fighting down in Brazil, fighting chicks, or whoever he's fighting down there.
— Cody Garbrandt
"Maybe I'm the underdog, he's 21-0 but who has he fought? Maybe I haven't fought anybody but I wouldn't pad my record all the way up to 21-0," Garbrandt told FOX Sports.
"That's what the critics are looking at — he's 21-0 and he's only 24 years old — but you can't forget that I'm a better martial artist than this guy. I have more fights than him, I have more wrestling matches and that's the toughest sport. I'm better at jiu-jitsu and I'm a better striker, which is what he's good at."
As dominant as Almeida has been through the early part of his UFC career, Garbrandt not only sees a lot of questionable wins on his record but he also knows the Brazilian has gaping holes in his game that he'll look to expose.
Almeida has a tendency to get a little wild in his fights, which has resulted in him getting involved in a few brawls during his career but each time he's managed to find a way to come out on top.
Garbrandt says that streak stops this Sunday when they face off in the Octagon.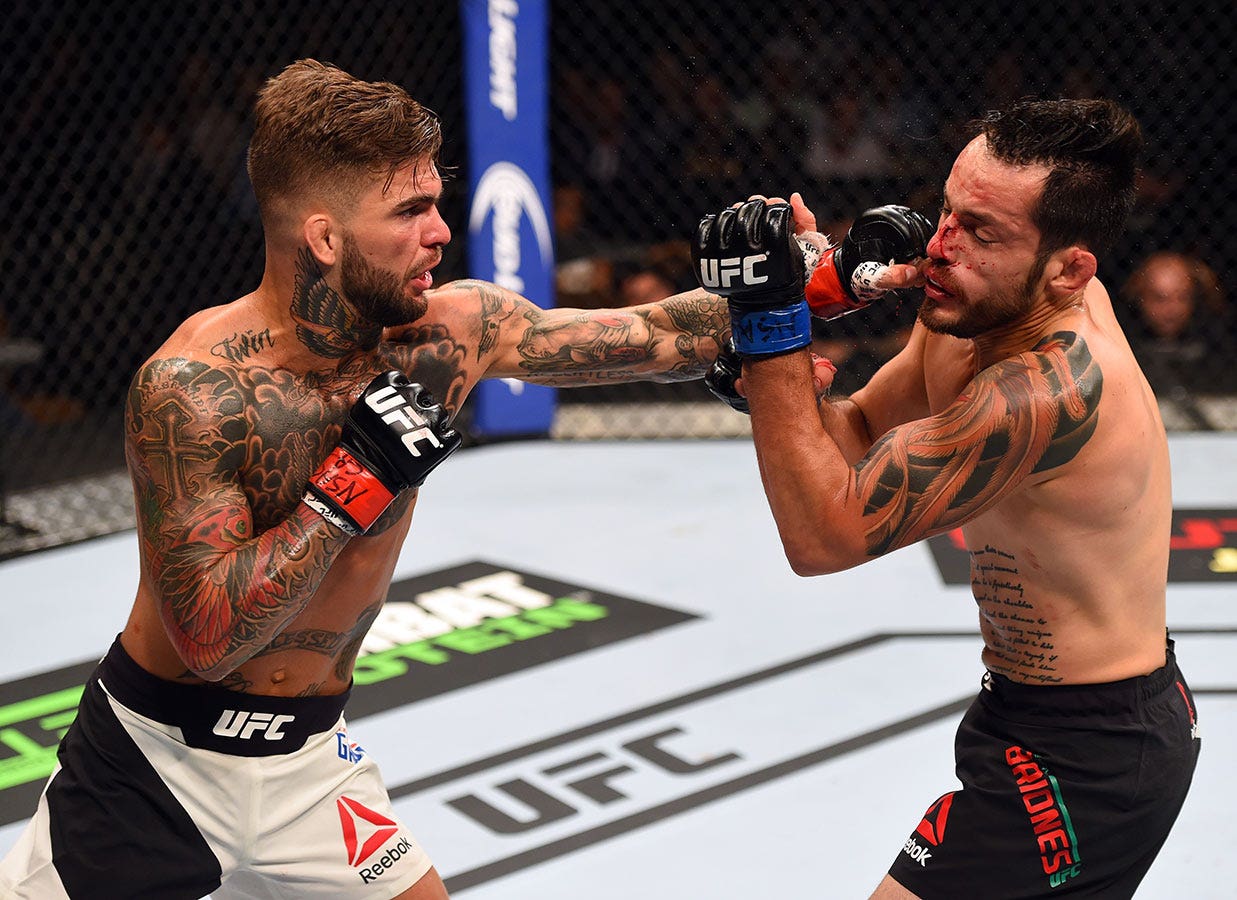 "I look for him to come out, put his little Chute Boxe bull (expletive) and he only hurts people standing right in front of him. He's a good forward and back fighter, but I'm a different kind of boxer. I'm a boxer that has finesse, that cuts angles, he'll come forward and he won't even know where I'm at. I feel like once I tag him hard and he sees that I'm faster, he'll try to turn it into a brawl, which I'm fine with. I'm a better brawler than him, too," Garbrandt said.
"I watched this guy when he first got to the UFC and everyone talking about him being an animal. I'll take that guy out. I'd probably knock him out with my jab to be honest. A stiff jab will bust him all up. He's got a soft face, he bleeds, he gets cut and he can do all that jump trickery (expletive) all he wants. Elbows, spinning back elbows, knees and you can do all that when you have somebody hurt and in range but if he wants to do a jump knee in range somewhere I can catch him, I'll send him for a ride."
Garbrandt has no problem making a bold prediction about the result of the fight, especially after he read that Almeida said that he planned on finishing his American counterpart inside the first two rounds.
So Garbardnt one upped him and doesn't expect Almeida to survive past the first five minutes.
"I see a first round knockout," Garbrandt said. "He's a slow starter and I'm going to get after him. That's how I fight, I'm hungry and I get in there to do this."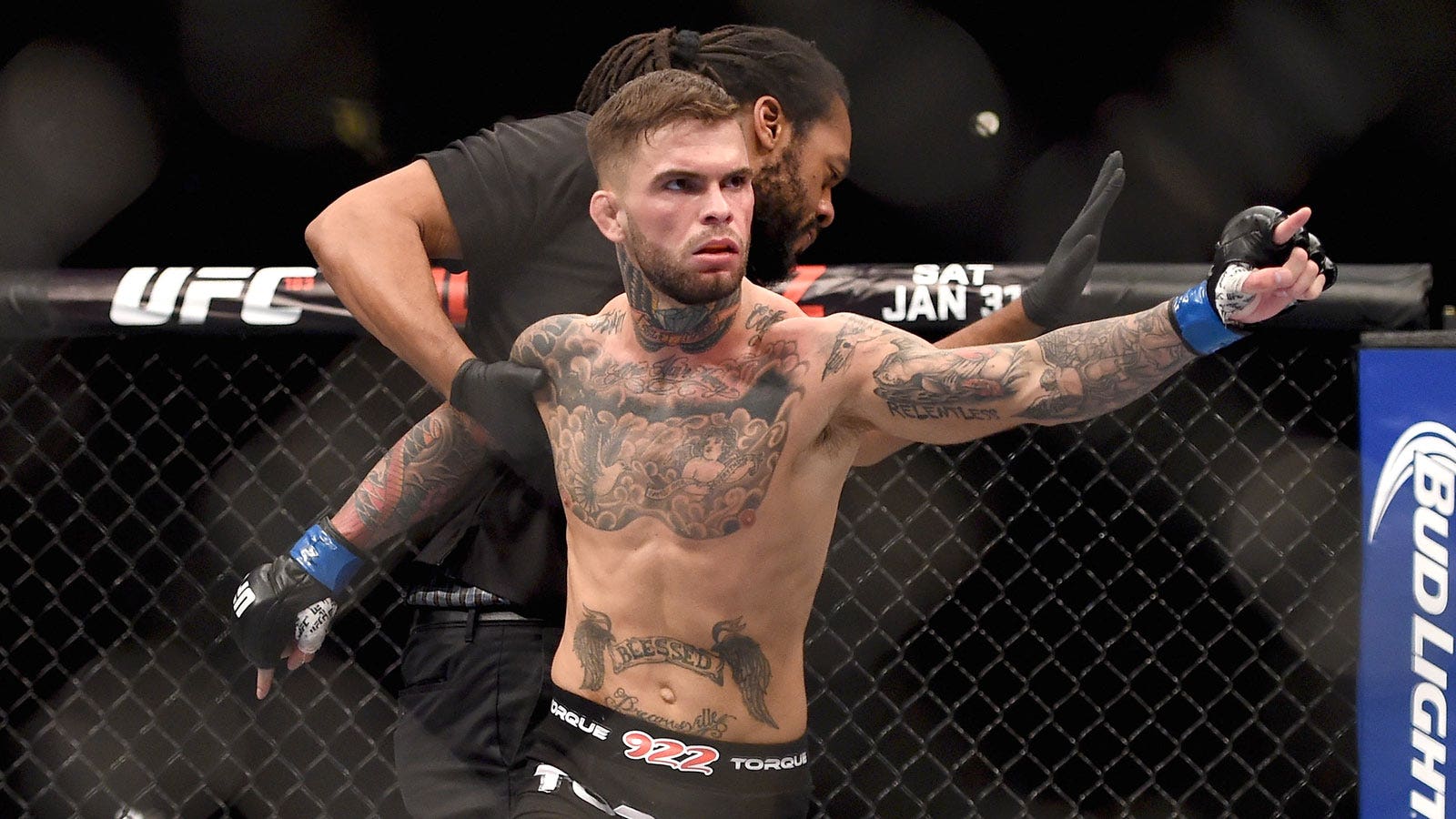 After this fight is finished, Garbrandt is looking towards the top of the bantamweight division and a title shot in the future.
Since the first day he laced up gloves, Garbrandt has dreamed of becoming UFC champion and now he knows that goal is only a few steps away. And he's not going to allow Almeida to rob him of that vision coming true.
"That's what I wake up everyday chasing. I wake up every day and visualize being the world champion," Garbrandt said. "If you're not here to be the world champion, to be the best fighter, then you need to pack your (expletive) up and go to a different promotion or go get a 9 to 5 or start a family or something else.
"It's my will to be the champion. It's in my mind to be the champion. I will be the champion. I've believed that since the first time I watched fighting and said I wanted to be a fighter."