Coach: All Julianna Pena thinks about is fighting Ronda Rousey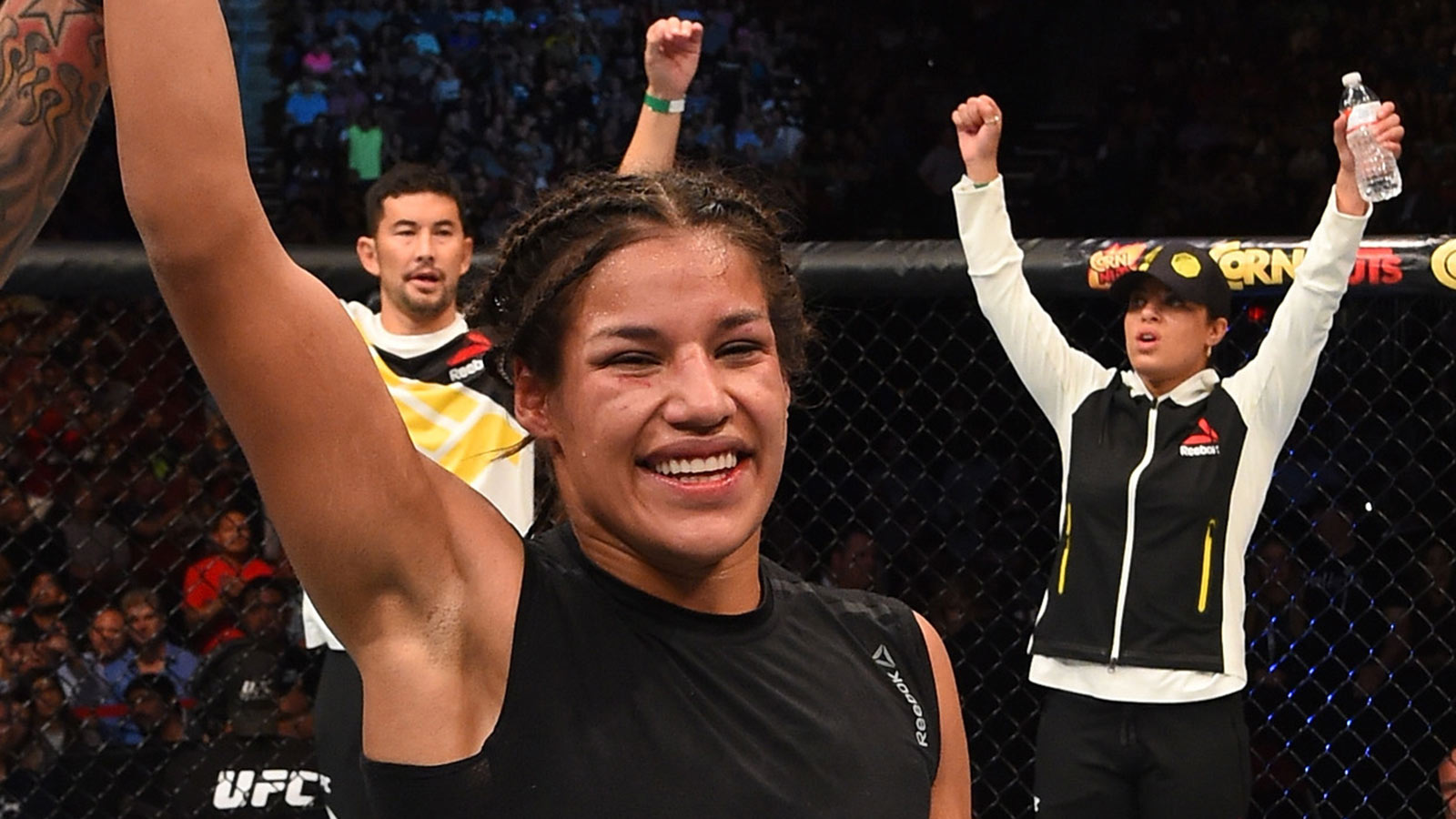 Former "Ultimate Fighter" winner Julianna Pena will be front and center in Australia this weekend watching Ronda Rousey vs. Holly Holm, but according to her coach as much as she wants the winner of that fight, there's still more work to do first.
Pena just recently defeated Jessica Eye at UFC 192 in Houston to get her second win in 2015 after shredding her knee and sitting out for over a year.
Rick Little, Pena's head coach, told "UFC Tonight" on Wednesday that she's actually still dealing with a few lingering problems from the previous injury, and that's why she had a bigger gap between her bout with Milana Dudieva and the fight with Eye in October.
According to Little, Pena is fighting at about '70 percent' currently and her training has been watered down somewhat to limit further injury.
Pena suffered the injury just months after winning the reality show and it was a huge setback after she made such an impact as part of Miesha Tate's team on the series. As it turns out, according to her coach, Pena wanted to come back so badly that she was willing to do so at less than 100 percent just to fight again.
Since her win over Eye, Little said that Pena hasn't been back in the gym to allow her body time to rest, but they are hoping for a return to action in February or March in 2016 for her next fight.
Little also said that a future fight with Rousey is "all she thinks about" but they feel she needs to go out and finish her next opponent to really put the stamp on a title fight with the current bantamweight champion.
As of now there's no word on Pena's next opponent but following the event in Australia this weekend, there's always a chance she could get matched up for one of the cards getting put together in early 2016.