Claudia Gadelha says rivalry with Joanna Jedrzejczyk will 'never' be finished
LAS VEGAS — An apology doesn't necessarily put an end to a rivalry.
Following a unanimous decision victory over her longtime rival on Friday night, strawweight champion Joanna Jedrzejczyk apologized to Claudia Gadelha for all the hurtful remarks she made toward her during filming of the latest season of "The Ultimate Fighter".
Gadelha was cordial in the Octagon following her second loss to Jedrzejczyk, but minutes later at the post-fight press conference she made it clear that saying sorry doesn't take back all the things Jedrzejczyk has said.
"No, it's not done," Gadelha told FOX Sports. "Never."
Gadelha respects Jedrzejczyk as a fighter, but she'll never feel the same way about her as a person after the two of them engaged in numerous verbal exchanges over the past two years.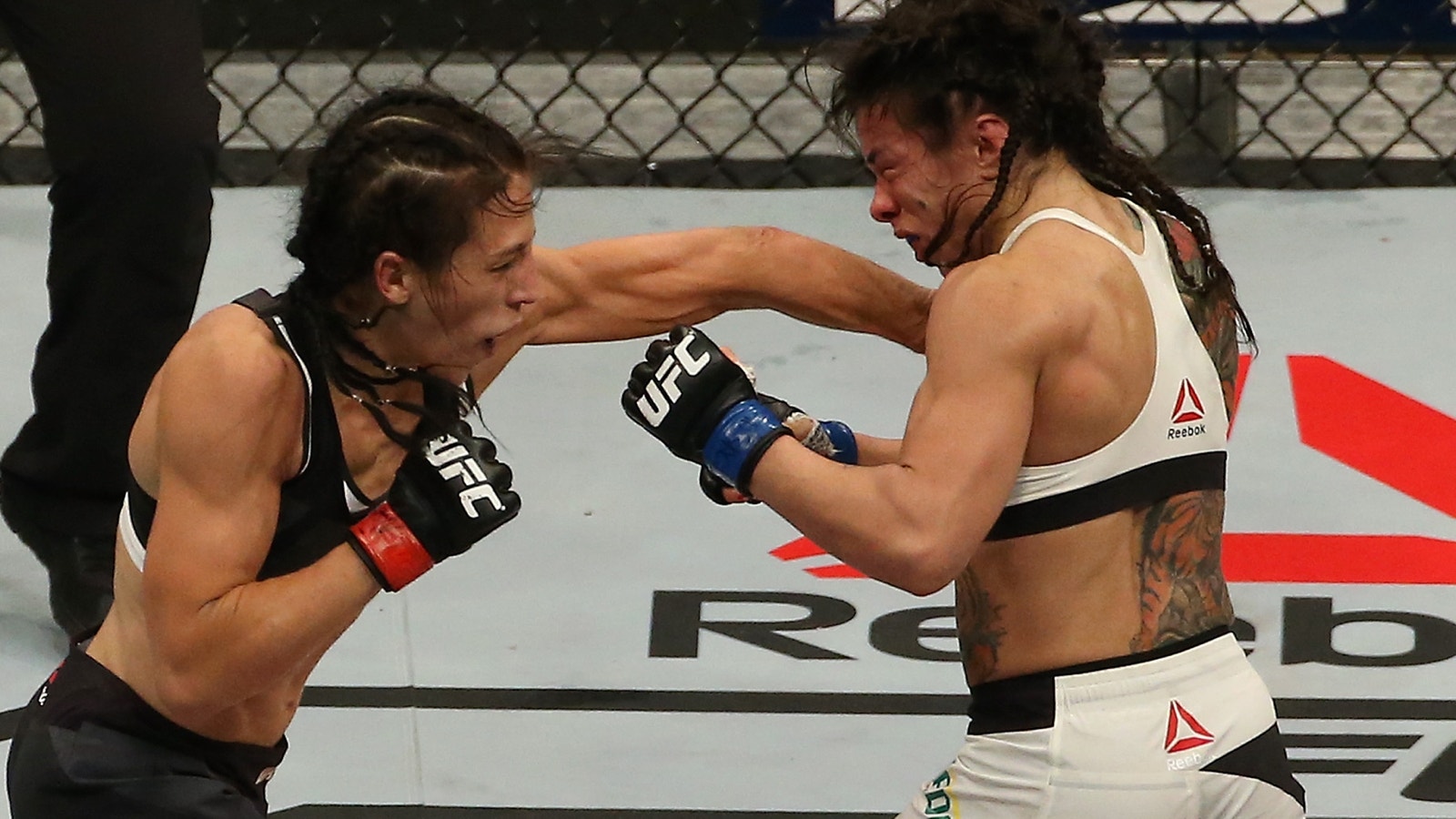 Jedrzejczyk's verbal assault during the reality show this year really got under Gadelha's skin, and she said no matter how many times they fight or how many apologies are issued, the Brazilian contender isn't putting this rivalry behind her.
"I'll move on. The things that she did during the show and the things she said was very disrespectful," Gadelha said. "Like I said, I grew up in the BJJ (Brazilian jiu-jitsu) philosophy and always (try) to respect my opponents and their coaches.
"She disrespected me, she disrespected my team and my coaches. I can't accept that."
For her part, Jedrzejczyk clearly isn't losing any sleep over Gadelha's refusal to accept her apology and with another win over the top-ranked contender, she's moving on with her career.
"If she doesn't get it, I don't mind," Jedrzejczyk said. "I did what I felt I must do and said so. I'm humble, I'm working hard everyday, I respect everyone, but everyone has someone in their life that you don't like. … I had those feelings for Claudia but not anymore.
"I closed everything what was between me and her."
Considering Jedrzejczyk is now 2-0 against Gadelha, it's hard to imagine they will meet for a third time anytime soon, but given the disdain between these two fighters, anything is possible.