WATCH: Charles Oliveira submits Myles Jury, calls out Conor McGregor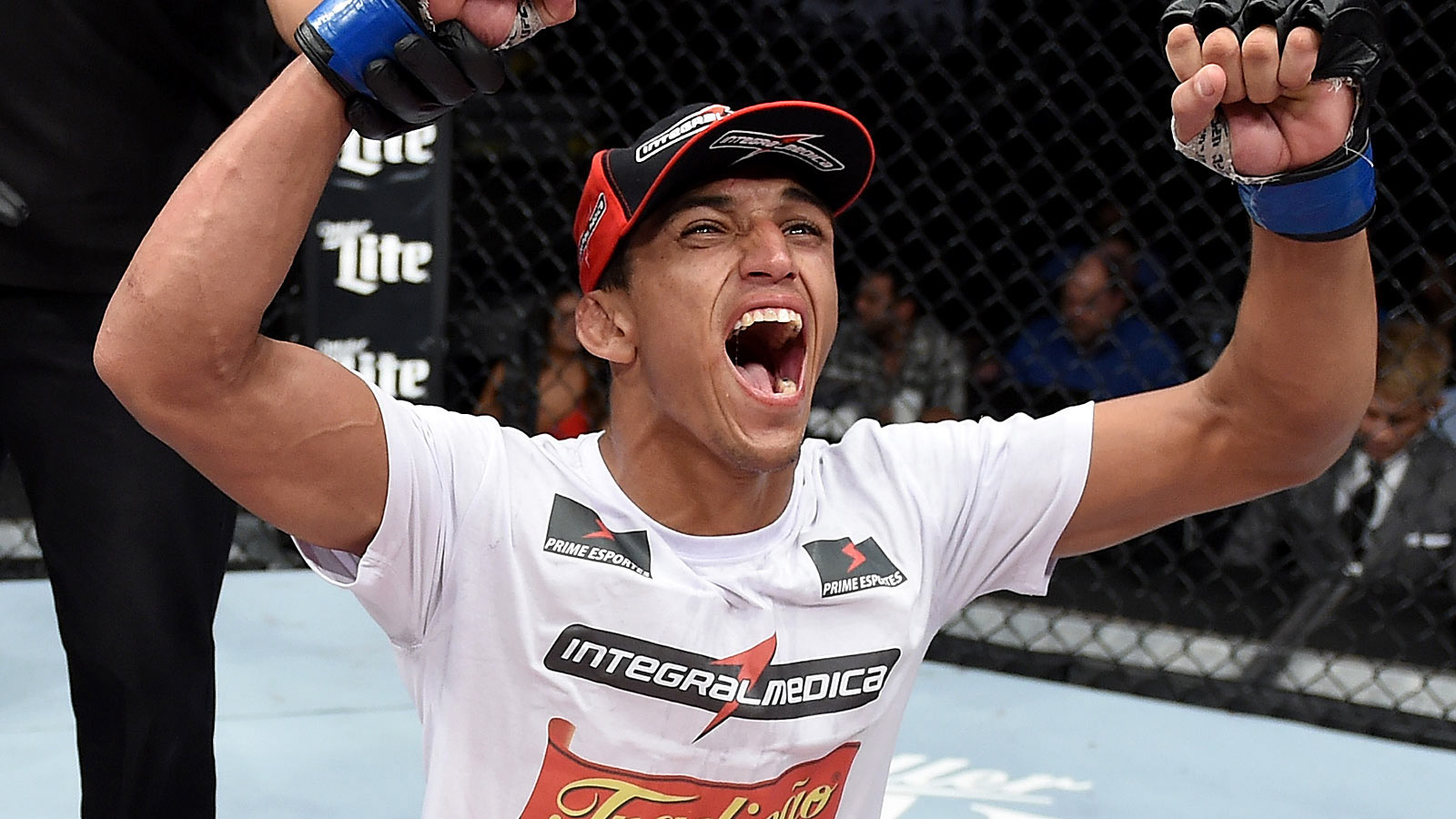 Charles Oliveira gave Myles Jury a rude welcome to the featherweight division with a nasty guillotine choke submission, putting the former top 10 lightweight away in the first round Saturday night in Orlando.
Oliveira was coming back from a disappointing injury that put a stop to his last fight against Max Holloway before the two contenders even really had a chance to exchange any strikes.
Oliveira's misfortunes continued on Friday, where he missed weight by four pounds, which has been a long-standing problem for the Brazilian since moving down to featherweight. Regardless of the weight cut and the money he was forced to give up as a penalty, Oliveira wasted no time putting on a show against Jury once they met in the Octagon.
Oliveira showed great patience early while cracking a couple of leg kicks that rattled off Jury as he tried to make adjustments before pushing forward for the clinch.
Charles Oliveira locks in a NASTY guillotine choke and gets the tap. And a @NotoriousMMA call-out, for good measure! https://t.co/oI1WfkafNE

— FOX Sports: UFC (@UFCONFOX) December 20, 2015
Jury is known as a strong wrestler, but he made a mistake of getting into a grappling exchange with one of the best jiu-jitsu practitioners at 145-pounds. Oliveira wasted no time looking to take his back on the ground before transitioning to a guillotine choke once they scrambled back to the feet.
Oliveira grabbed onto the neck and immediately jumped into guard, putting all his weight on Jury and yanking down for the submission.
With the pressure mounting, Jury had no choice but to tap, giving Oliveira his eighth submission win inside the UFC Octagon.
"I respect all the fighters in this division. When it comes to the 145 (pound) division, I think I have the best jiu-jitsu of all," Oliveira said.
Oliveira has now gone 5-1 over his last six fights with the only loss coming to Holloway in a fight where he suffered an injury. Oliveira wasted no time after the win to take direct aim at the UFC's new reigning and defending featherweight champion.
"I'm coming," Oliveira said looking straight into the camera. "Conor (McGregor) don't get happy cause I'm going to get you."