UFC Champion Dominick Cruz Likes To Go Fast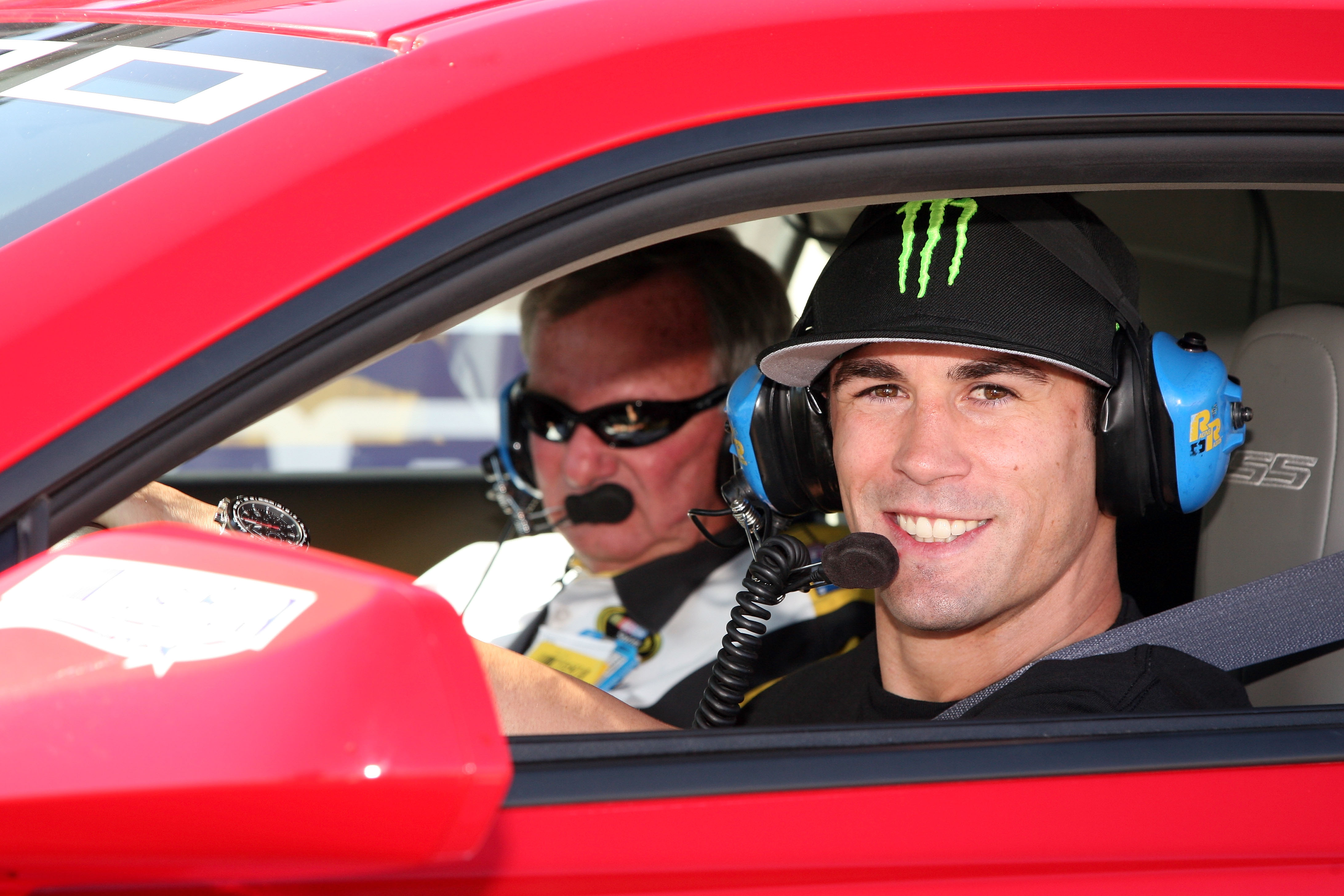 UFC bantamweight champion Dominick Cruz takes his Nissan GT-R to the California Airstrip Attack to feed his need for speed.
When it comes to fighting inside the Octagon, UFC bantamweight champion Dominick Cruz knows a thing or two about being quick. Nicknamed "The Dominator," the current UFC bantamweight champion also has what many believe may be some of the best footwork in the business as well.
His fast footwork and quick reflexes have Cruz sitting on an impressive 22-1 record, with no plans of slowing down anytime soon.
So what does this have to do with going fast? More importantly, fast on the drag strip? Well, maybe everything! You see in his spare time Dominick Cruz also likes to use his sharp reflexes on the track as well.
His car of choice? A 900 hp, 2012 Nissan GT-R! Cruz recently took some time off from training to head out to participate in the Californa Airstrip Attack. Sponsored by Shift-S3ctor, the Airstrip Attack is a half mile all out drag race taking place on different closed course airstrips around the country.
Get the FanSided App
Shift-S3ctor organizes high-speed racing events in a safe and controlled environment to give racers a chance to test both their skills and response times on the track.
This is where Dominick Cruz may just have an advantage when it comes to racing. Cruz has some of the quickest reaction times inside the Octagon, and his movement is lightning fast. Being able to apply this quickness to the track could make Cruz as much of a threat in a drag race as he is inside the Octagon.
So what do you think? Does Dominick Cruz's quickness inside the octagon give him an advantage on the track? Hit us up @ArtofGears and let us know.
More from Art of Gears
This article originally appeared on