Cathal Pendred announces his retirement from MMA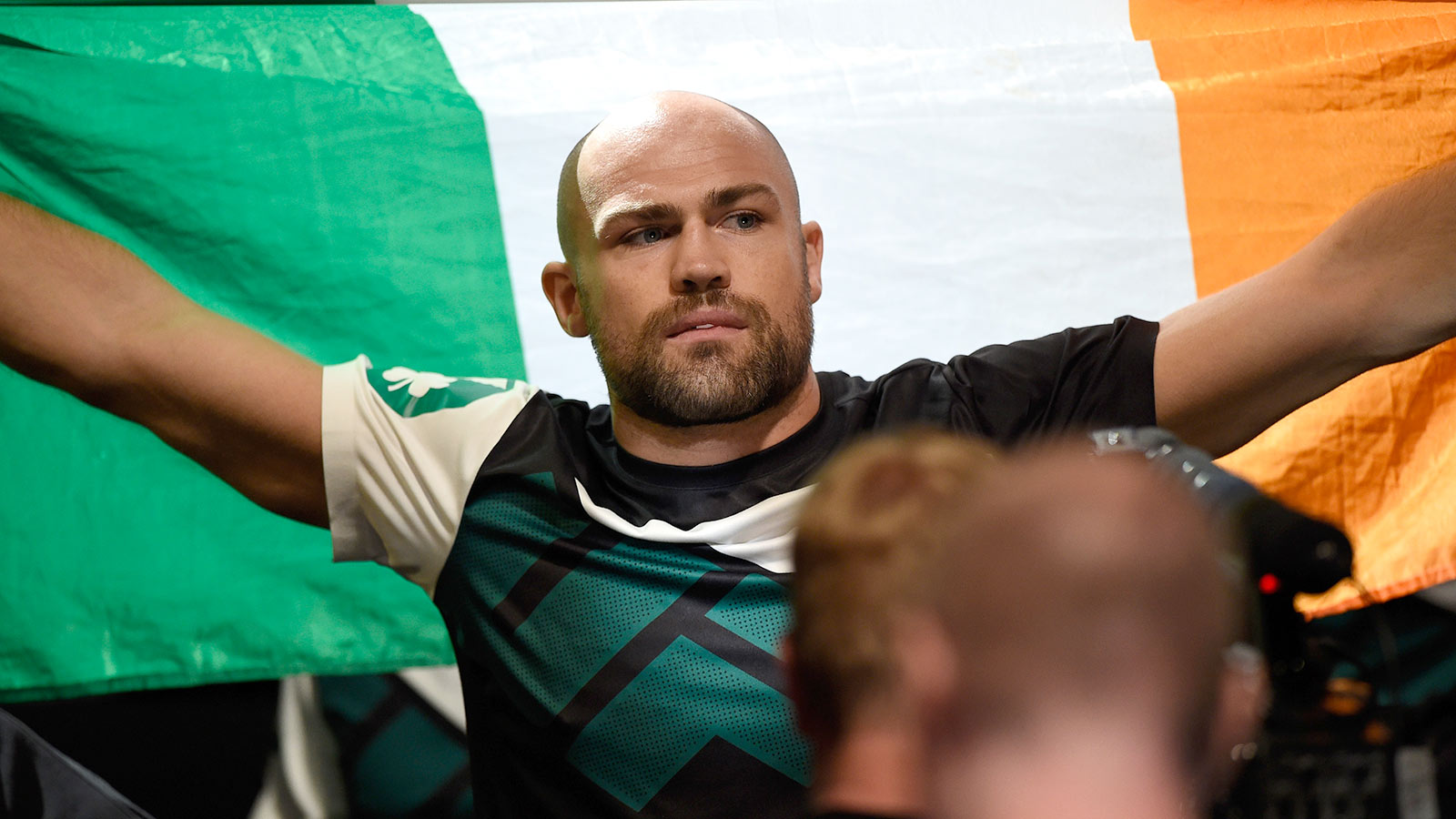 UFC welterweight and former "Ultimate Fighter" competitor Cathal Pendred has announced his retirement from active mixed martial arts competition effective immediately.
Pendred made the announcement via his Twitter account on Wednesday.
"I am a passionate person and I always give 100-percent to what I do. I have been passionate about MMA for a long time and my focus on the sport has been my driving force for the last nine years," Pendred wrote.
"I now find that my passion is no longer what it was and I feel that it is time for me to move on. I have other interests that I want to pursue. The time is right to close one door and open another. My love of MMA remains with me. I intend to maintain my involvement with the sport but I no longer wish to compete."
Onto the next chapter….. pic.twitter.com/ebKMx666qP

— Cathal Pendred (@Pendred) November 25, 2015
The 28-year old fighter out of Ireland started his UFC career with four consecutive wins, including a 'Fight of the Night' performance against his former "Ultimate Fighter" housemate Mike King in Dublin, Ireland in 2014.
Most recently, Pendred dropped back-to-back bouts to John Howard and Tom Breese, the latter ended with a first-round knockout and was only the second time the Irishman had been put away by strikes.
Pendred is also a long time member of the SBG team in Ireland, alongside UFC interim featherweight champion Conor McGregor, Gunnar Nelson and Paddy Holohan.
"I have developed as a person because of mixed martial arts, as I learned to cope with discipline and demands of the sport. MMA has made me a stronger person," Pendred wrote. "This strength will carry through into other areas of my life, as I move onto pursue new goals.
"My participation in competing in MMA has come to an end, but my love for the sport has not. I will maintain my interest in the sport and continue to support my teammates as they follow their dreams."
Pendred retires with a 17-4-1 record overall including a 4-2 mark in his UFC career.