Cat Zingano shows off incredible body transformation ahead of UFC 200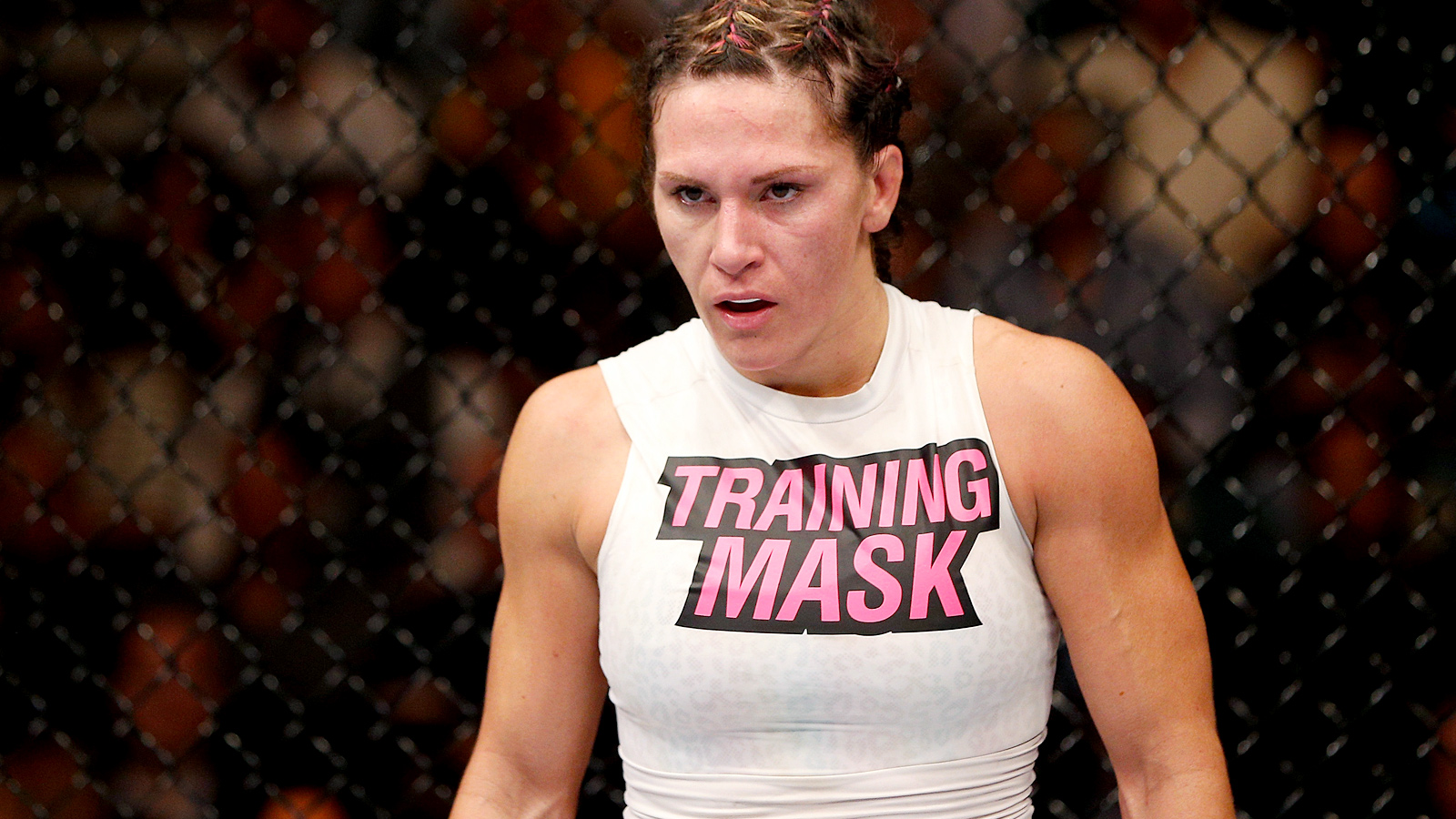 It's been more than a year since Cat Zingano last stepped foot in the Octagon after a devastating loss to former women's champion Ronda Rousey last February.
Zingano had been touted as Rousey's greatest challenge ahead of the fight as an undefeated opponent with a slew of impressive victories, including wins over Miesha Tate and Amanda Nunes.
But Zingano fell victim to Rousey's slick submission skills and lost by armbar just 14 seconds into the first round. It was a painful way to go out in a title fight after working so hard to get there. It took a lot for Zingano to pick herself up and get ready for the next challenge in front of her.
Zingano is finally at UFC 200 where she faces former "Ultimate Fighter" winner Julianna Pena in the featured preliminary bout on FS1 on Saturday night.
Ahead of the fight, Zingano showed off her incredible transformation after starting out the year at over 170 pounds and how she's trained her way back down to a slim, trim 145 pounds ahead of her bout next weekend.
I was 175 in Jan, 145 today. Reality vs expectation. If I can do it, anyone can #teamalphacat #ufc200 #strongAF @ufc pic.twitter.com/WVktl4ltpo

— Alpha Cat Zingano (@CatZingano) June 29, 2016
Zingano documented the way she got her body back into shape ahead of the fight, but that wasn't the only change she made before facing Pena on July 9.
Zingano also worked out in camp at the Alliance Training Center ahead of this fight where she's learning under head coach Eric Del Fierro while also working beside bantamweight champion Dominick Cruz.
Cruz spoke about working with Zingano just recently and his expectations for the fight with Pena at UFC 200.
"Cat has only been with us at Alliance for about five weeks, so we're still piecing together what she's comfortable with when she fights," Cruz said when speaking to FOX Sports. "It's been a decent layoff for Cat, but stylistically, this matchup is good.
"Julianna Pena has great bottom-end jiu-jitsu. But Cat has always shown really good top-game wrestling and she's able to stuff a lot of jiu-jitsu. I think Julianna Pena's best way to win this fight is by submission, but Cat is extremely hard to submit. Stylistically this matchup goes to Cat."
Zingano will look to show off some of those new skills she's been learning at Alliance as she returns to action in a marquee matchup against Pena on Saturday night.
With a win, Zingano may earn herself another title shot considering she holds knockout victories over both the current champion Tate as well as her UFC 200 opponent, Amanda Nunes.