UFC: Cain Velasquez Reveals Surgery Scheduled Post UFC 207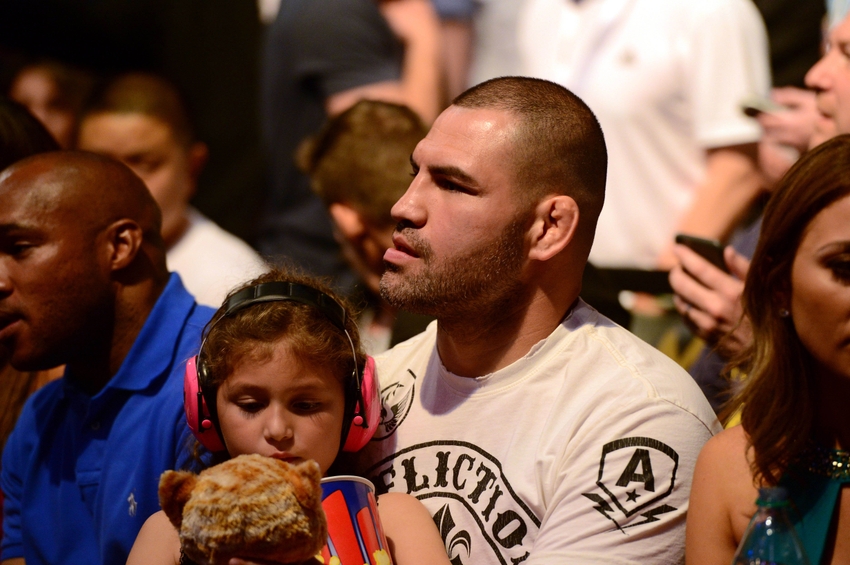 For the former UFC heavyweight champion, surgery has been a word used too often to describe his time in the UFC. After his next bout at UFC 207 he will once again go under the knife.
UFC heavyweight Cain Velasquez revealed that he is scheduled for surgery following his fight with Fabricio Werdum at UFC 207. Velasquez announced plans for surgery during a conference call announcing the formation of the Mixed Martial Arts Athletes Association on Wednesday.
Velasquez revealed that a large part of why he was part of the MMAAA, along with TJ Dillashaw, Tim Kennedy, Georges St.Pierre, Donald Cerrone and Bjorn Rebney, is because of his history of injuries.
I wanted to talk about something that I know far too well. My first fight in the UFC was in 2008. Since that time I've had seven surgeries.
Want your voice heard? Join the Cage Pages team!
He went on to describe the procedures he's had to endure which included two meniscus surgeries, one MCL surgery, cartilage removal from his left elbow, torn labrums on each shoulder and back surgery.
I have a fight on Dec. 30. After that fight, I'm already scheduled for my next surgery.
Velasquez did not admit what procedure he will undergo following what is being described as a #1 contender fight against Werdum, but it could affect the heavyweight title picture should he emerge victorious at UFC 207.
Velasquez was very passionate during the call when speaking about fighter health and the need for health benefits for all fighters.
It's not just for me, it's for other UFC fighters who are going through the same thing and have gone through the same thing.

For us, in the future, there is no post-retirement health plan. That's why I think it's important for what we're doing now, us fighters coming together and having the rest of the UFC roster come together to make our lives better now and in the future.
With Velasquez likely needing time off following his next surgery it is unclear what the UFC will do with heavyweight champion Stipe Miocic since he should be ready to defend his title following time off after defeating Alistair Overeem.
It is worth noting that Velasquez trains at the American Kickboxing Academy in San Jose, CA where both former middleweight champion Luke Rockhold and current light heavyweight champion Daniel Cormier also train. Both have recently withdrawn from bouts due to injury.
This article originally appeared on