Cain Velasquez issues apology after dropping out of UFC 196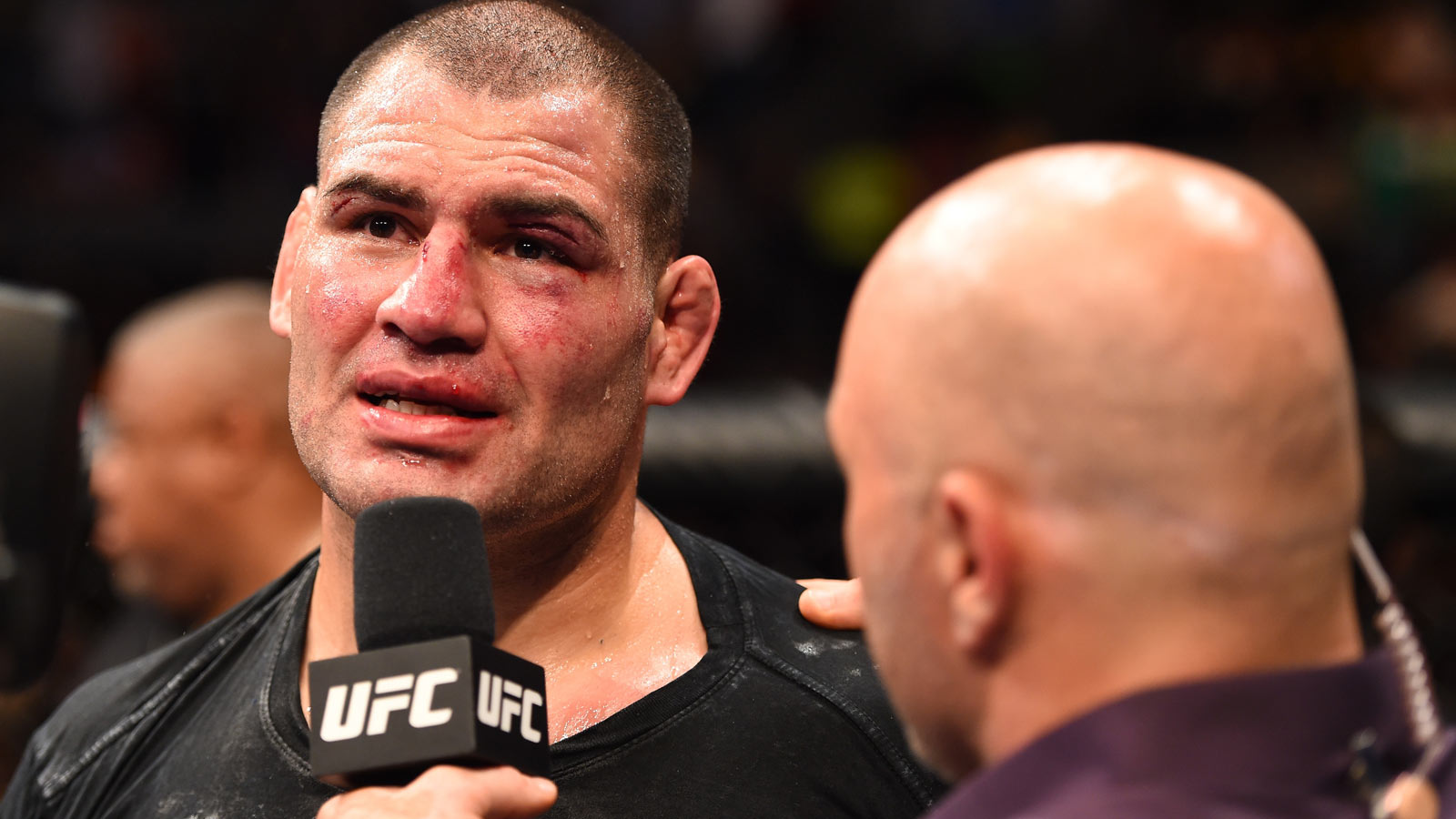 Injuries have robbed former heavyweight champion Cain Velasquez of the ability to fight consistently for the past few years and he suffered another setback this week when he was forced to pull out of a title fight against Fabricio Werdum at UFC 196.
Velasquez suffered a back injury that caused him to drop out of the contest and Stipe Miocic will replace him in the new main event taking place in Las Vegas on Feb. 6.
The former champion took to Facebook to offer an apology and an explanation about this latest injury that will keep him out of a title fight and likely put him back in line in a pack of contenders all vying for a shot at Werdum.
"I'm sure you've heard the news that I won't be able to fight at UFC 196. I can't begin to tell you how disappointed I am and how I feel I'm letting you all down. I've heard and read all of your messages of support since my last fight and during this camp and for that I thank you," Velasquez said.
"Training camp has been difficult for the last few weeks, but sometimes no matter how much the heart and mind want to fight through an injury, healing has its own timeline. We thought we'd get through it, but we had to face the truth that it wasn't going to be OK in time to fight. All of us fighters have all fought injured at one time or another, but I can't ignore this injury, as my doctor has indicated that not addressing the problems with my sciatic nerve could have longer-term consequences."
Velasquez was returning to action after losing to Werdum last June before being granted an automatic rematch by the UFC with a chance to reclaim the gold he lost.
As much as Velasquez wanted to fight, his body told him otherwise and there was no way he was going to be able to compete at a high level — especially with what it would take to re-capture the heavyweight title from Werdum.
Velasquez not only apologized to the fans but also to his opponent, who will now have to face Miocic on less than two weeks notice.
"Fabricio, I hope that you accept my sincere apology. I understand how you may think this is an excuse," Velasquez wrote. "From one professional to another, I can tell you I was committed and looking forward to competing with you again. I greatly respect you as a fighter and man, and we will meet soon."
Velasquez didn't go into detail about how long the back injury will keep him sidelined but he's committed to recovery and then returning at full strength when he's healthy again.
Velasquez sat out all of 2014 due to injury and only fought once in 2015 — the loss to Werdum. It appears his next fight back will be later in 2016 but Velasquez promises to return at full strength when he books his next appearance.
"I will get this taken care of as soon as possible," Velasquez said. "I will heal and will come back and show you the Cain Velasquez you all deserve to see."