UFC Brasilia: FOX Sports 1 Main Card Staff Predictions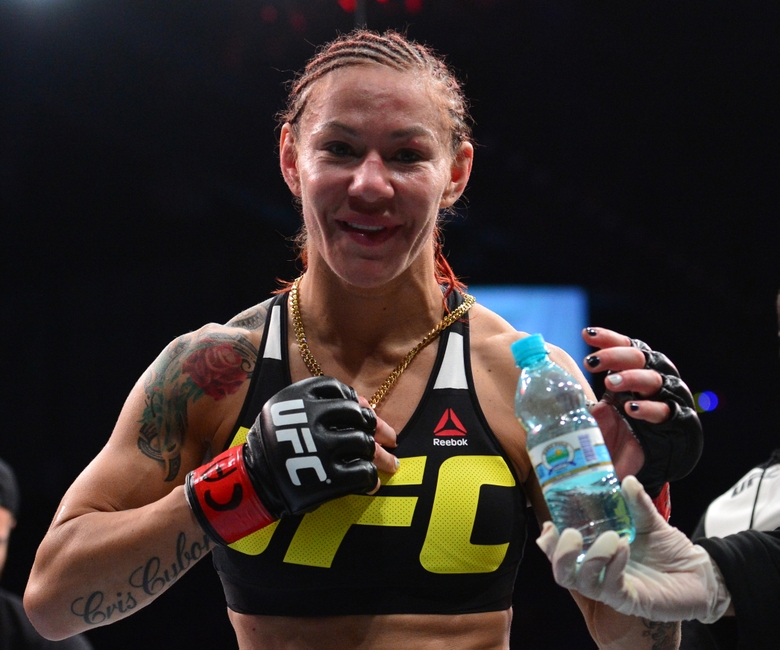 UFC Brasilia is another event on the non-stop roll of MMA action this season, and Cage Pages has their predictions ready.
UFC Brasilia represents the second trip to the Octagon for the powerful Cris Cyborg, as she takes on skilled Muay Thai practitioner Lina Lansberg. Another week, another fight card.
UFC Hidalgo was another solid card for the Cage Pages staff, with only two writers landing below the .500 mark.
Leading the way last week at 5-1 were contributors Sean Bio and Dalton Granstrom. Four writers landed at 4-2 for the night. They were Jason Payne, Ryan Wagner, Jake Krier, and Mitch Williams. Splitting the card at 3-3 was site expert Danny Doherty and contributors Gabriel Gonzalez and Anthony Mazziotti. Landing at 2-4 and rounding out the picks were contributors Ryan D'Souza and Jack Kopanski.
Without one top-10 fighter on the main card, this event is one specifically catered to the Brazilian crowd.
Cris Cyborg vs. Lina Lansberg
Renan Barao vs. Phillipe Nover
#11 Roy Nelson vs. #15 Bigfoot Silva
Francisco Trinaldo vs. Paul Felder
#15 Thiago Santos vs. Eric Spicely
Godofredo Pepey vs. Mike De La Torre
Want your voice heard? Join the Cage Pages team!
Check out the staff's predictions below, with the writers ranked by win percentage.
Cage Pages UFC Hidalgo Predictions

Staff Writers
Pepey vs. De La Torre
Santos vs. Spicely
Felder vs. Trinaldo
Nelson vs. Bigfoot
Barao vs. Nover
Cyborg vs. Lina
Jason Payne
(9-2)
Ryan Wagner
(21-9)
Jake Krier
(89-48)
M. Williams
(68-40)
J. Kopanski
(68-40)
A. Mazziotti
(82-49)
Sean Bio
(86-56)
G. Gonzalez
(9-6)
Dalton G.
(23-16)
Dan Doherty
(83-59)
J. Huffman
(50-42)
R. D'Souza
(50-42)
This might be the most unanimous picks ever for Cage Pages with three fights that lacked disagreement. It could have easily been five if not for lonely picks for Phillipe Nover and Mike De La Torre. The unanimous choices were Roy Nelson, Cris Cyborg, and Thiago Santos. The only interesting choice on this card was between Paul Felder and Francisco Trinaldo, and Cage Pages is split on that fight.
This article originally appeared on