UFC Fight Night: Rothwell vs. Dos Santos crystal ball predictions
When the UFC lands in Croatia this Sunday, two of the best heavyweights in the world will battle in the main event as Ben Rothwell faces former champion Junior Dos Santos.
Rothwell has been on a tear lately winning his last four fights in a row, but if he hopes to score a title shot by the end of the year, he'll have to go through one of the best heavyweights in the sport.
Dos Santos is looking to rebound from a recent loss to Alistair Overeem as he climbs back into the title picture as well, and a win over Rothwell would certainly put him in the conversation.
The main event won't be the only featured bout with heavyweights on Sunday because the co-main event also features two of the best big men. Derrick Lewis will face Gabriel Gonzaga, and prospects Francis Ngannou and Curtis Blaydes will also battle it out.
So as we gear up for the action that kicks off on FS1 this Sunday at 12 p.m. ET for the prelims ahead of the main card at 2 p.m. ET, let's look into the crystal ball to see who comes out on top at UFC Fight Night: Rothwell vs. Dos Santos.
BEN ROTHWELL vs. JUNIOR DOS SANTOS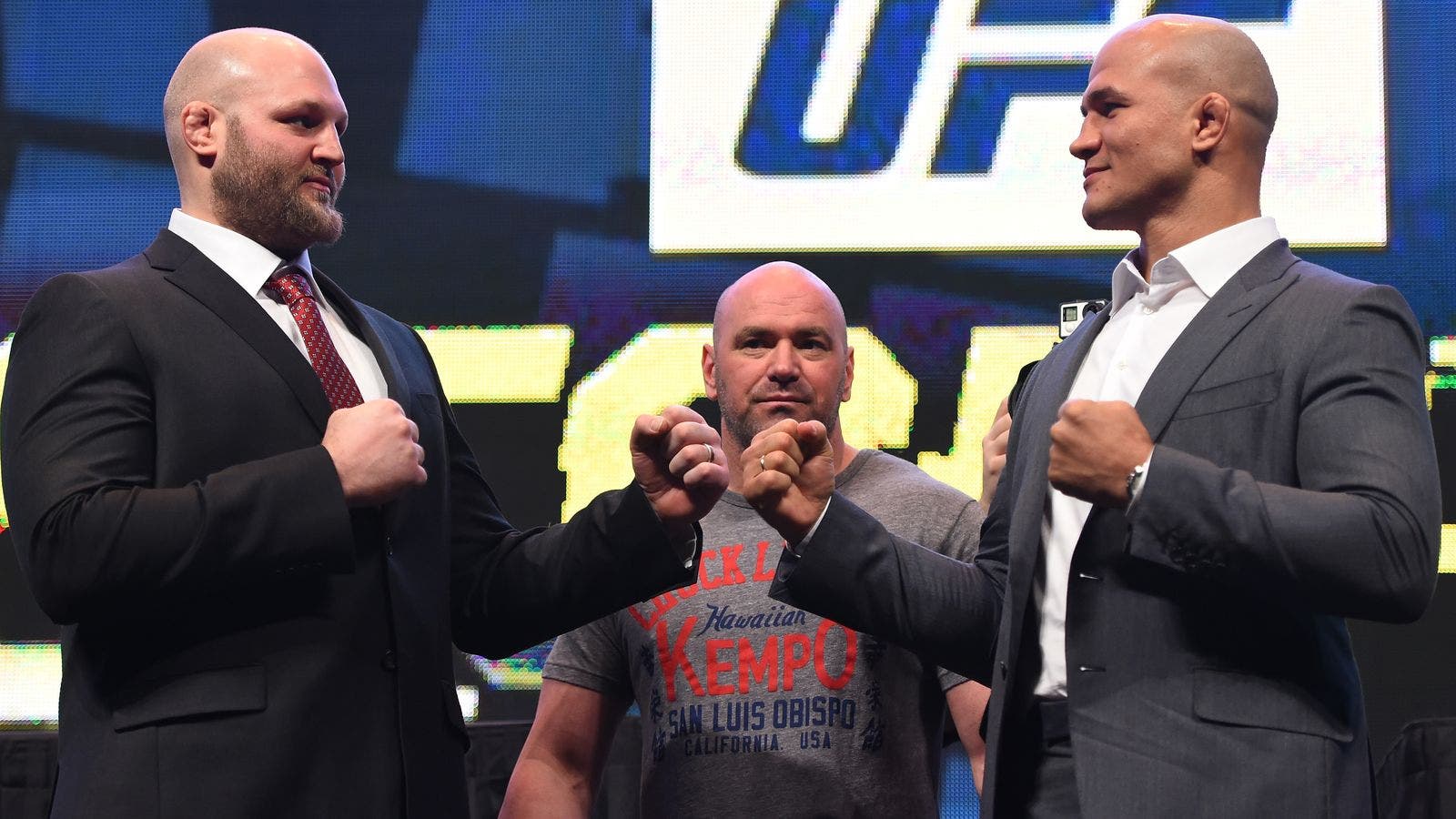 Both Rothwell and Dos Santos are known for having some of the most brutal power in the heavyweight division but it appears they are heading in different directions as they step into this fight. Rothwell is riding a wave of momentum, which includes four wins in a row, a knockout over Alistair Overeem and a submission over Josh Barnett.
That kind of confidence is tough to trump and Rothwell is brimming right now as heads into this main event battle. On the other hand, Dos Santos has bounced back and forth between wins and losses over his last five fights, with his last three bouts all adding to the punishment he's taken over the years.
There's no doubt Dos Santos is still lethal on the feet, but his once durable chin has been pinged quite a bit in his last three fights and it could make him gun shy to get into exchanges with someone as heavy-handed as Rothwell. Dos Santos will definitely have a speed advantage, but Rothwell only needs to clip him with one glancing blow and this fight could be over.
Add to that, Rothwell has developed an incredible ground game lately and if Dos Santos makes the mistake of ducking his head and burying it into his opponent's chest, he could be the latest victim to the Wisconsin native's patented "gogo choke" submission.
PREDICTION: Ben Rothwell by TKO, Round 2
GABRIEL GONZAGA vs. DERRICK LEWIS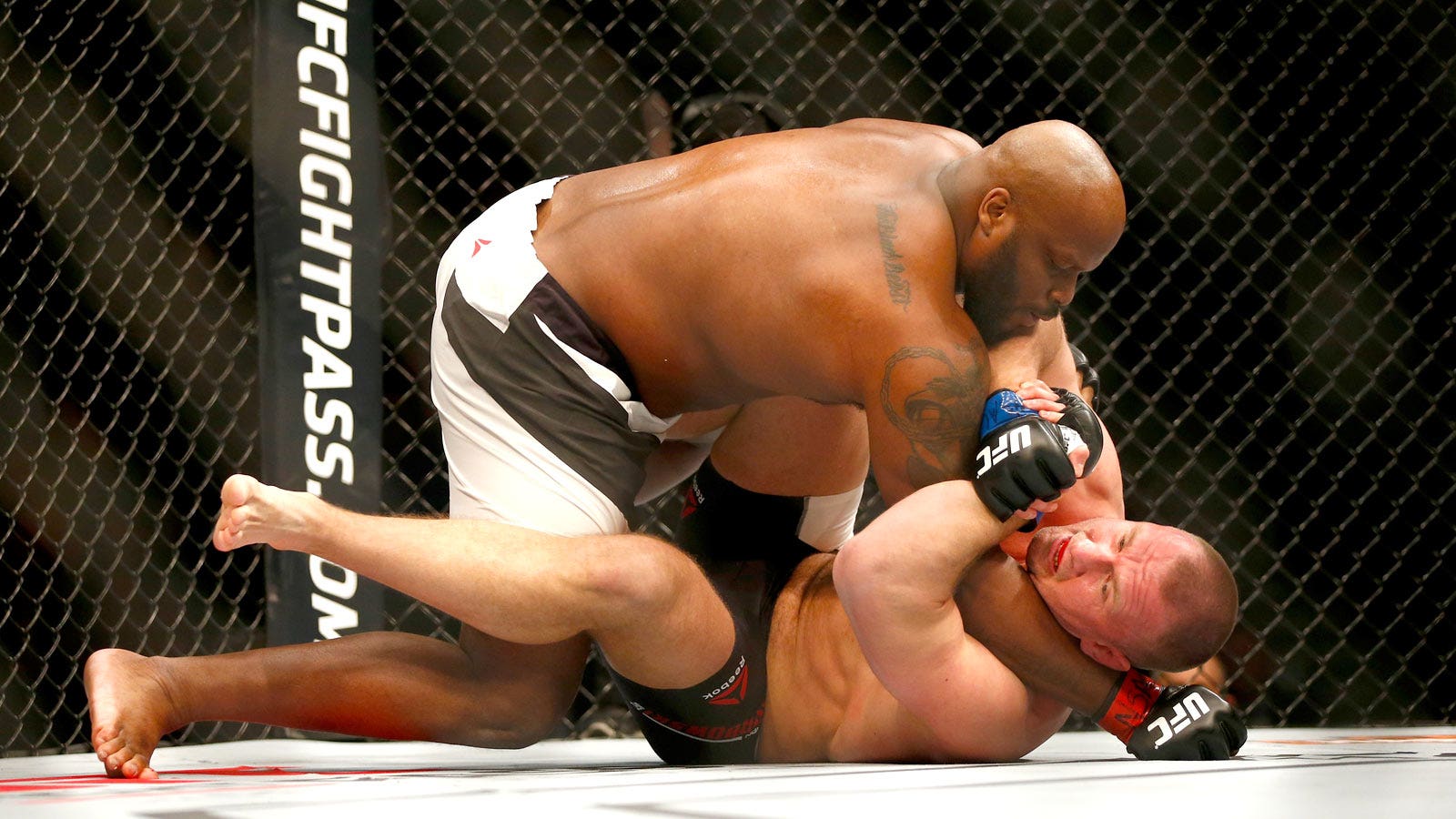 Gabriel Gonzaga remains one of the top veterans in the heavyweight division, but he's suffered through a lot of ups and downs in recent fights. His opponent, Derrick Lewis, has faced adversity in his UFC career as well but when he's on his game, he's one of the most lethal fighters on the roster with a ground and pound attack that's virtually unmatched in the history of the sport.
Now Gonzaga certainly has the ground game to give Lewis nightmares, especially if he's the one landing a takedown and getting in top position. The flipside is equally dangerous, however, because Lewis punches so hard from the top that it often looks like his hand is going to go through his opponent, then through the cage and onto the floor.
Lewis obviously has to be wary of rolling around on the mat with Gonzaga for too long, but if he can uncork a few of his sledgehammer-like shots, this fight won't make it past the first round.
PREDICTION: Derrick Lewis by TKO, Round 1
FRANCIS NGANNOU vs. CURTIS BLAYDES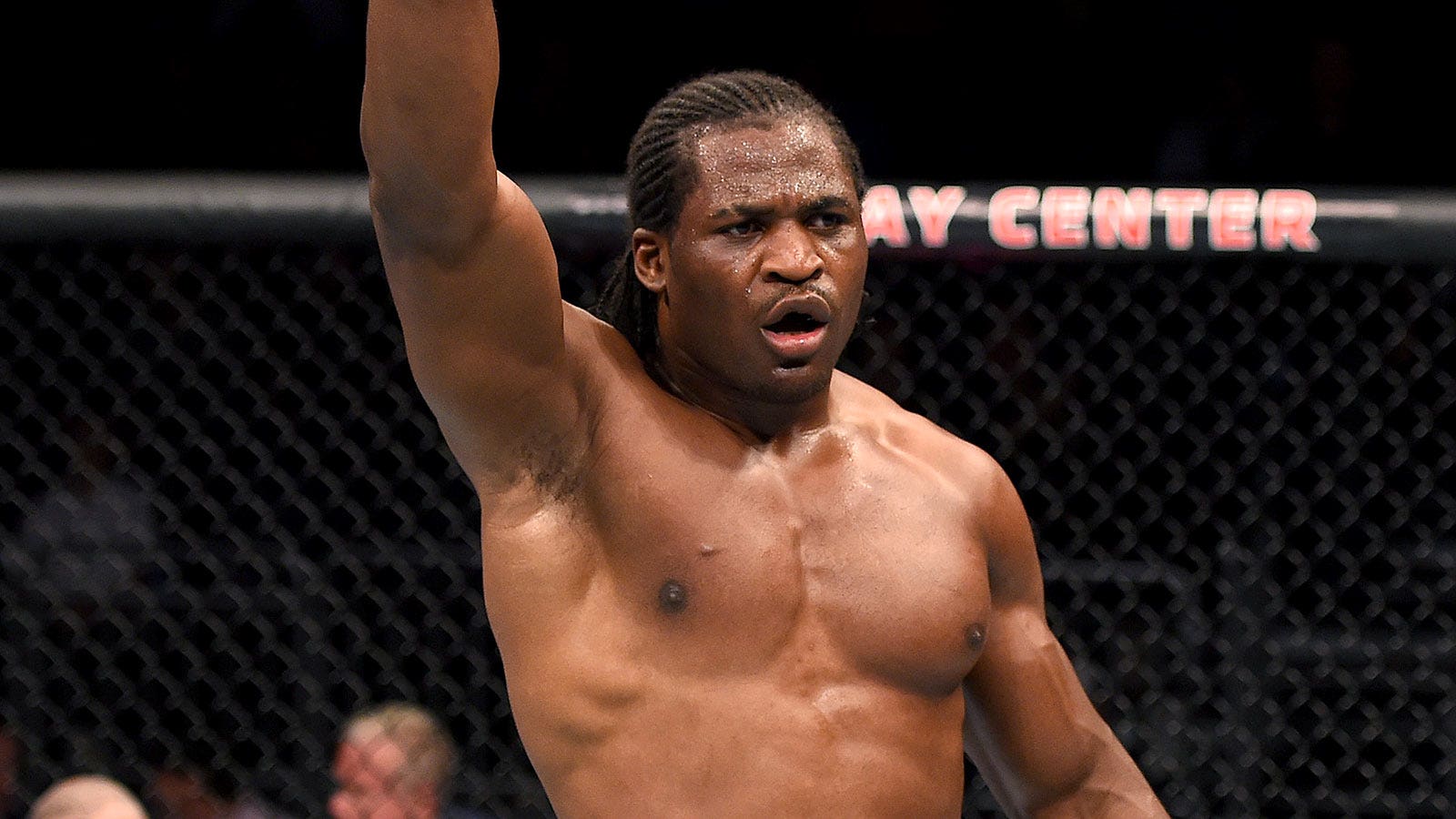 Two equally huge heavyweight prospects will meet on Sunday with Francis Ngannou looking for his second UFC win as he takes on debuting fighter Curtis Blaydes. Ngannou is a massive, physical specimen with kickboxing roots and a ton of knockout power. He's got incredible flexibility for a heavyweight and he hits like a truck from all angles.
Blaydes is a very solid rookie with a 5-0 record, a college wrestling background and vicious power whenever the fight hits the mat. Considering Blaydes has a great takedown game matched with his power on the feet, he could use wrestling as the ultimate equalizer to ground Ngannou in this fight.
Make no mistake, Ngannou can absolutely finish this fight with a barrage of strikes, but if Blaydes can stay close and work a dirty boxing game along with his wrestling, he could open a few eyes with his debut performance on Sunday.
PREDICTION: Curtis Blaydes by TKO, Round 3
TIMOTHY JOHNSON vs. MARCIN TYBURA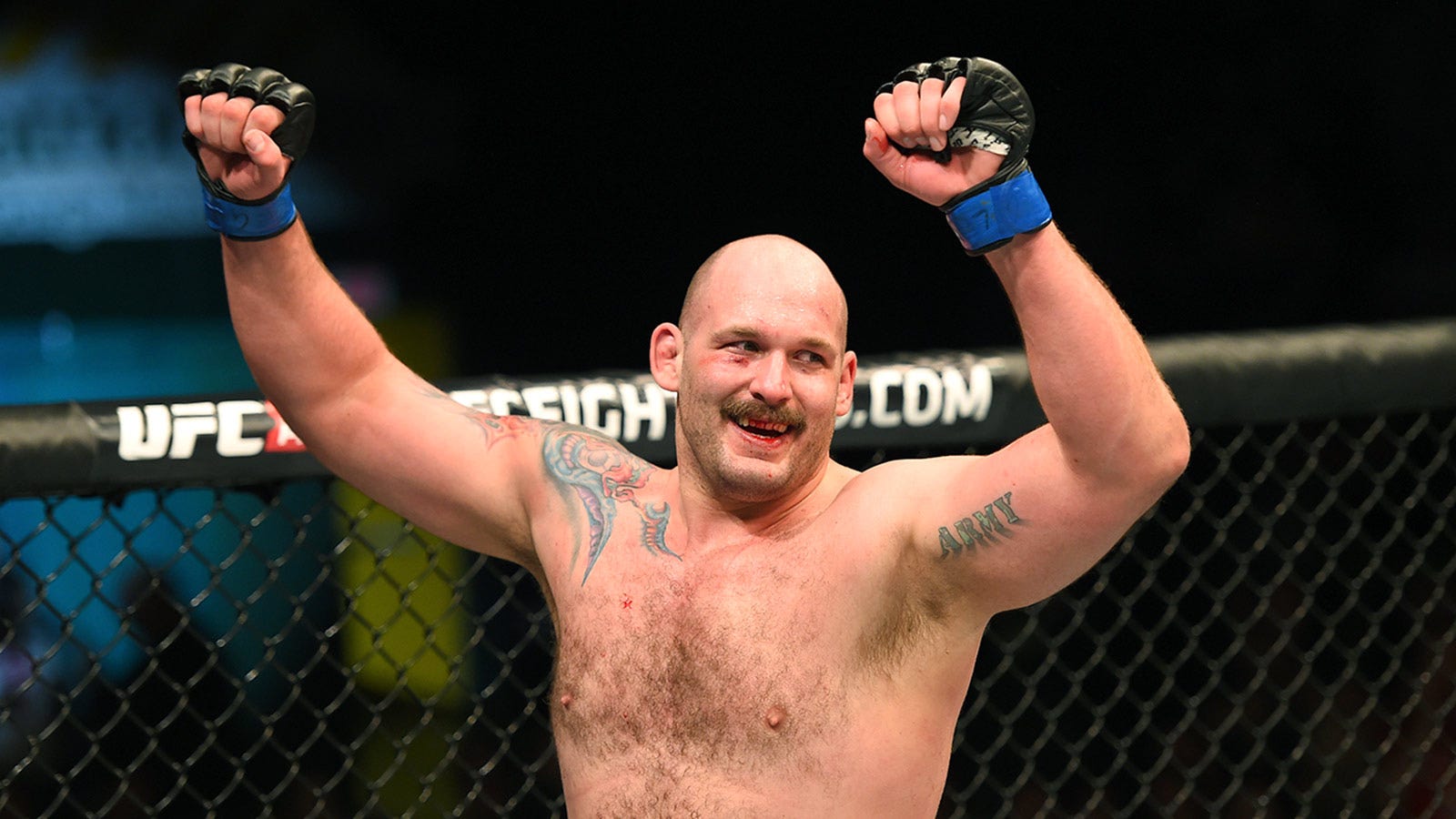 Newcomer Marcin Tybura makes his UFC debut this weekend against the always tough and durable Timothy Johnson. Tybura is a solid prospect out of Europe with a decent striking game and a very solid ground attack with his submission arsenal. Tybura is a brown belt in Brazilian jiu-jitsu and he can be a force if he's on top of an opponent, although his wrestling isn't world class by any means.
Johnson may not be the most skilled heavyweight, but he's tough as nails and packs a big punch. Johnson's ability to endure an early swarm from his opponent is one of his best attributes and he's nearly impossible to finish. Johnson won't blow anybody away with his technical striking, but he lands with force and that kind of power might make Tybura desperate for a takedown.
If Tybura tries for a sloppy shot to get Johnson to the ground, he could eat a ton of punches from the top before he really knows what hit him. Johnson can land fast with blistering power and that's enough to believe the American will leave with a victory.
PREDICTION: Timothy Johnson by TKO, Round 2
IGOR POKRAJAC vs. JAN BLACHOWICZ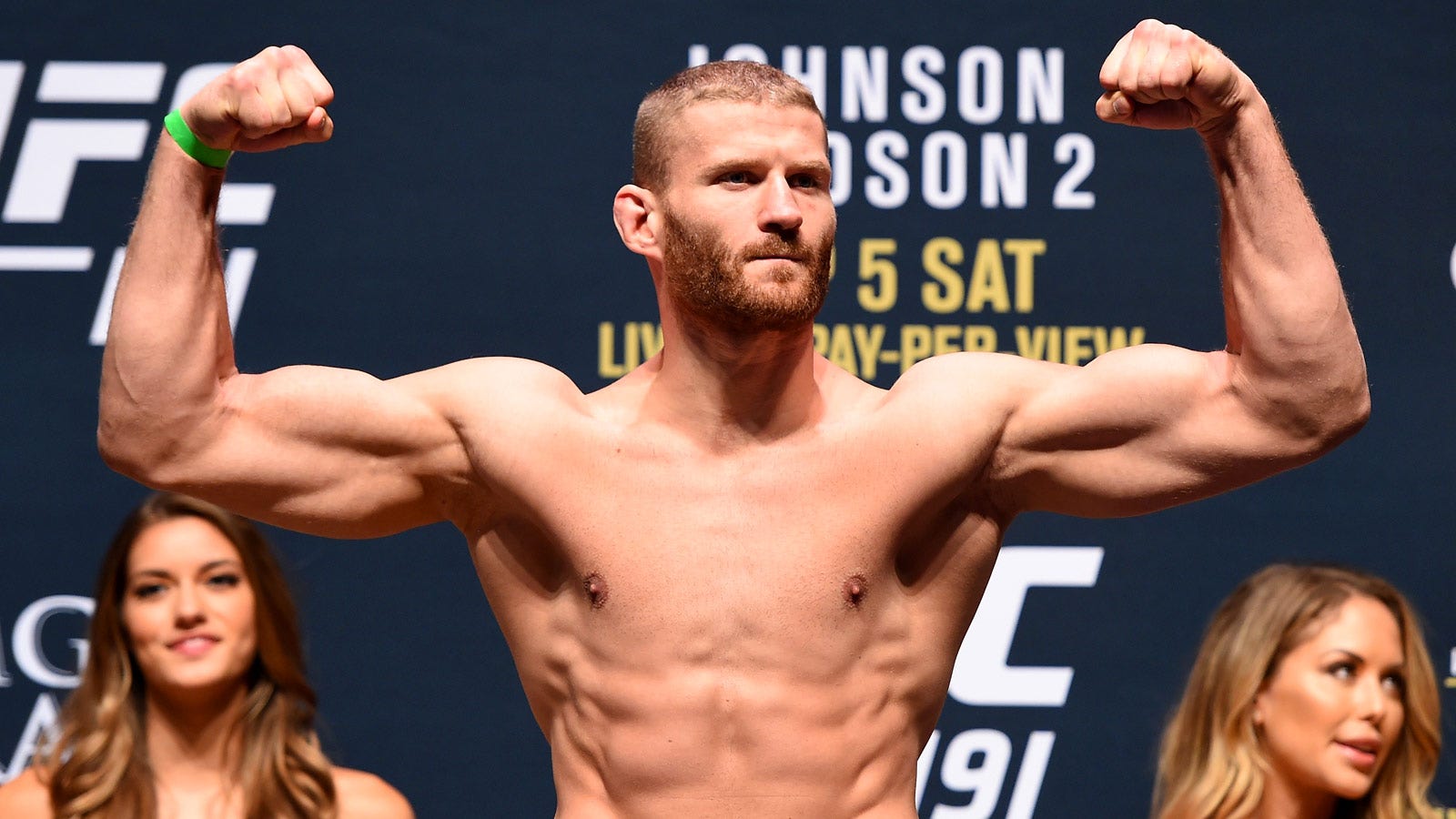 Croatian fighter Igor Pokrajac makes his way back to the UFC this weekend after leaving the organization following several losses, before a three-fight win streak earned him a return to the Octagon. Pokrajac has always been a fun light heavyweight fighter to watch with solid striking and a better than average ground game, but he's going to have his hands full this weekend.
Blachowicz remains one of the better light heavyweight fighters out of Europe and while he's had a couple of disappointing performances in a row, there's no shame in losing to Jimi Manuwa and Corey Anderson. Blachowicz still has top-15 talent and unless he's discouraged after those two previous losses, he should be able to have his way with Pokrajac on Sunday.
Look for Blachowicz to control the distance with his height and reach advantage and put a hurting on Pokrajac over three rounds.
PREDICTION: Jan Blachowicz by unanimous decision
MARYNA MOROZ vs. CRISTINA STANCIU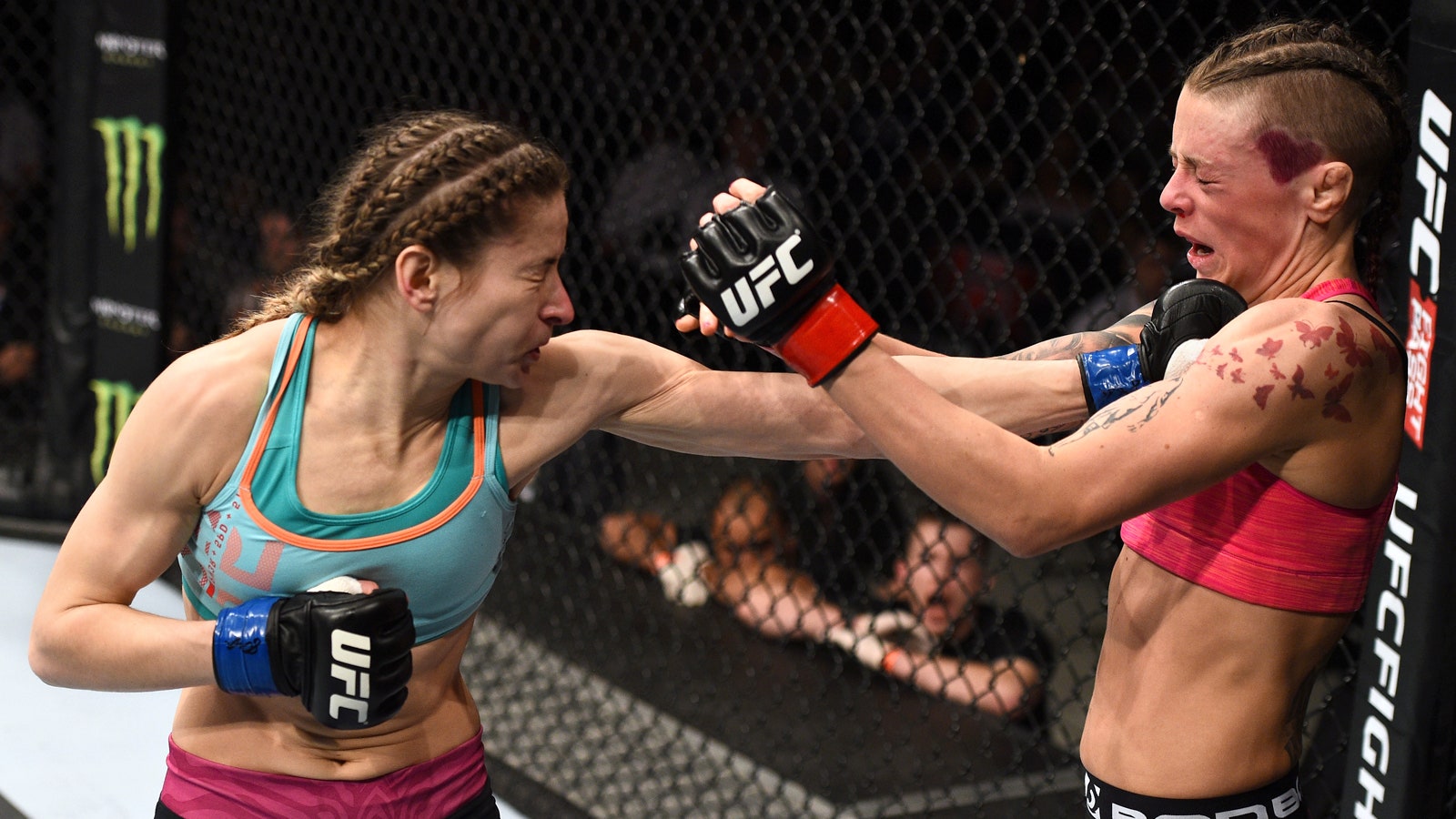 Cristina Stanciu is yet another newcomer debuting this weekend as she takes on submission specialist Maryna Moroz in a strawweight bout on the main card. Stanciu is a very aggressive fighter with good pop behind her punches although she can get a little wild with her striking from time to time.
That tendency to step forward into her punches could give Moroz the opening she needs to drag this fight to the ground where she can look for another armbar submission. Moroz doesn't hit as hard as Stanciu so she has to be careful getting into exchanges, but even if she's forced to pull guard, that's still a great way for her to lock up the submission victory.
PREDICTION: Maryna Moroz by submission, Round 2
BONUS FIGHT
NICOLAS DALBY vs. ZAK CUMMINGS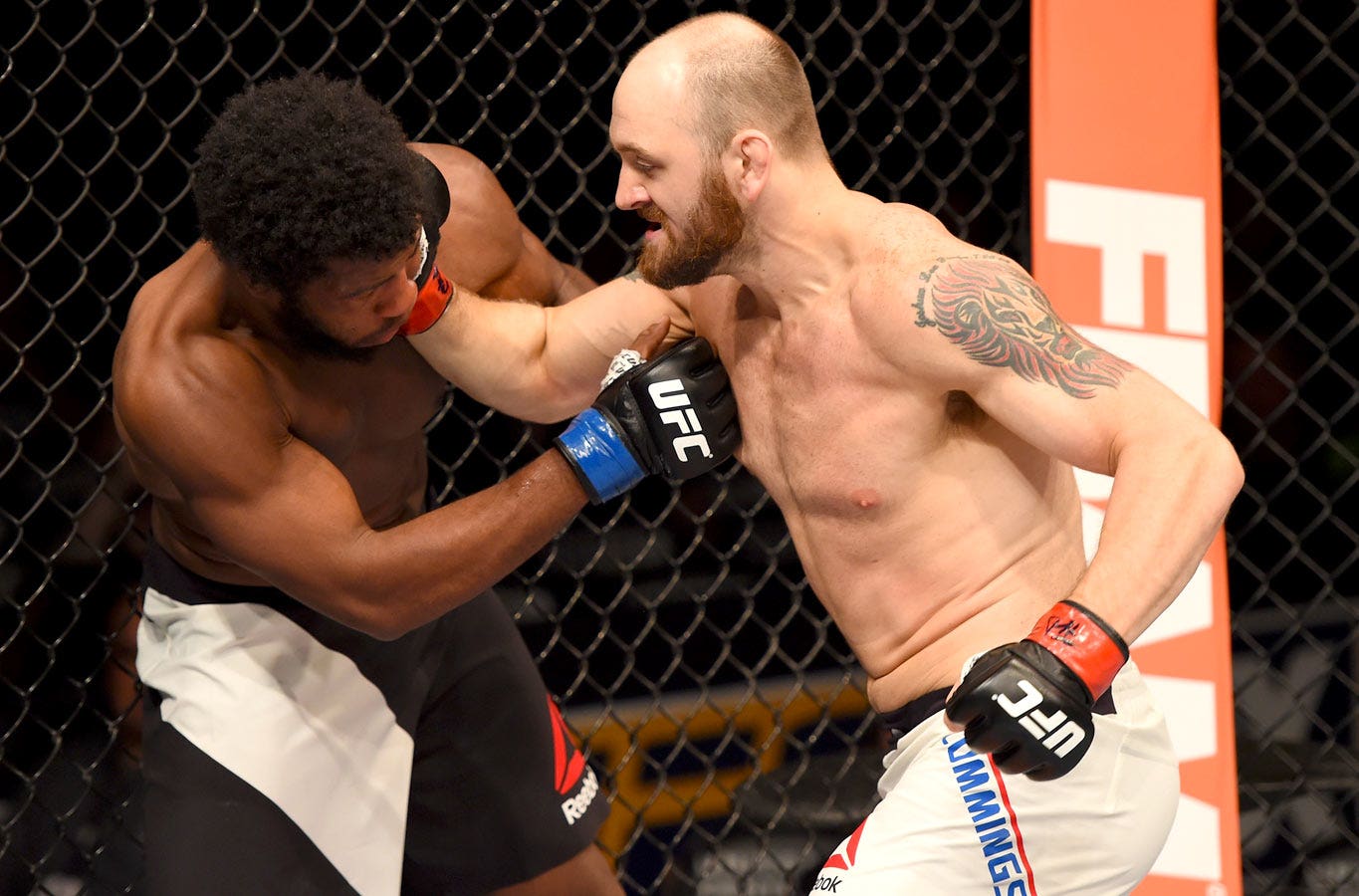 Nicolas Dalby will look to keep his undefeated record in tact as he faces Zak Cummings this weekend in Croatia. Dalby is a well-rounded fighter who does a good job splitting his time between a very active striking game while also averaging four takedowns per 15 minutes in the cage. He might have a tougher time employing a wrestling game against Cummings, who also showcases great grappling and a ton of power in his fists.
Cummings is definitely one of the more underrated fighters at welterweight, but he's more than capable of giving Dalby problems on the feet or on the mat. Dalby has a tendency to pull out close decisions in the UFC and that's going to be a tough job to do against Cummings, who can finish this fight on the feet, on the ground or simply beat up the Danish fighter over three rounds.
PREDICTION: Zak Cummings by unanimous decision