UFC Belfast's Gegard Mousasi: Nothing To Gain and Everything To Lose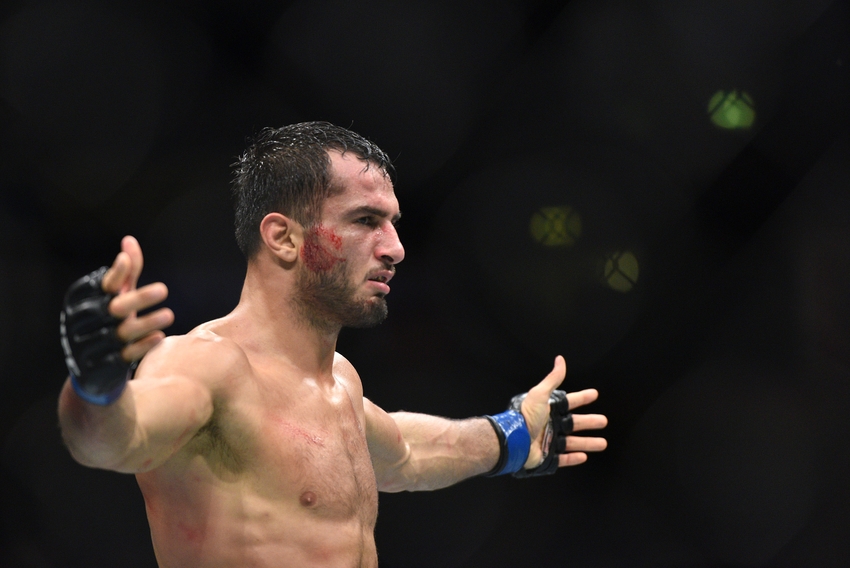 This coming Saturday the UFC will host two shows on the same day. One of which takes place at the SSE Arena in Belfast where Gegard Mousasi faces Uriah Hall in a rematch of their fight last September.
Originally, Gegard Mousasi would not have expected such a quick turnaround from his dominant victory over Vitor Belfort at UFC 204 last month. That was until Gunnar Nelson withdrew from the main event of UFC Belfast against Dong Hyun Kim with an injury. Now, Mousasi has the chance to prove his loss against Hall last year was a one-off.
Where Uriah Hall currently stands in his MMA career is a complete subversion of the position Mousasi finds himself in. Coming off back-to-back losses against rising middleweights Robert Whittaker and Derek Brunson (who meet later this month at UFC Melbourne) Hall needs a win to avoid the dreaded three losses in a row.
What better place to look than their first fight. Under 10 seconds in, Hall threw his first kick, a teep to the body. Mousasi capitalized instantly, securing a single leg he drove Hall down to the canvas.
Passing his guard and landing strikes throughout the first round, Mousasi narrowly missed the rear naked choke finish, and he paid for it at the start of the next round. Hall unleashed a jumping spinning back kick that rocked Mousasi, followed by a flying knee and strikes to finish the fight.
We've learned by now not to be fooled by Mousasi's effortless demeanor inside the octagon, which at sometimes even leaves him looking a little disinterested.
His lazy looking stance often tricks his opponents into thinking there is no threat, but this illusion is quickly proven wrong. This was ever-present in his last fight versus Vitor Belfort at UFC 204. Mousasi would pop out his sharp jab or torque a hard-outside leg kick to kill off any momentum Belfort was gaining, and it caught the Brazilian off guard throughout the fight.
The 'Dreamcatcher' recently stated in a Q&A on Facebook that he is looking for the 'knockout' on the feet in this fight. So why would Mousasi play into Hall's strength and not take the fight to the ground where he excelled in the first fight?
Well, even though Mousasi dominated Hall on the mat, Hall did come close to wrapping up an armbar in the first round. Whether this is a factor in Mousasi's game plan to keep it standing remains unknown.
Mousasi outclassed Belfort on the night. However, 'The Phenom' still had his glimmers of success, this of which Hall can feed off. Even when backed up against the cage, Belfort would blitz forward to close the distance and land combinations, and he was successful on one or two occasions clipping the 'Dreamcatcher' with some good shots.
Want your voice heard? Join the Cage Pages team!
Although Hall doesn't possess the '0 to 60' switch that Belfort is infamously known for, with the elite karate background the Jamaican native has, it is certainly possible that even if he ends up pressured against the cage he could close that distance by anticipating the jab from Mousasi to counter with a combination of his own, similar to Belfort's approach.
Over a year has passed since their first contest. Mousasi's last loss came against Hall, and on the flip side Hall's last win came against Mousasi, this alone shows that Mousasi really doesn't have anything to gain in this re-match other than pride.
One thing is similar though, both men have a lot to lose. A loss for Mousasi would diminish his previous three exceptional performances and reset his hopes of a title shot. Whereas a loss for Hall would leave him one step closer to being shown the door.
This article originally appeared on