Andy Main and the ghost of 'The Ultimate Fighter'
"The Ultimate Fighter" has served as a launching pad for dozens of UFC careers and the show has even produced its fair share of champions over the years as well.
Since the reality show first went on the air a decade ago, hundreds upon hundreds of fighters have tried out for the series while the numbers of those competitors who actually made it to the UFC are whittled down to just a small section by comparison.
When Andy Main tried out for "The Ultimate Fighter" season 12, he didn't even expect to make the cut much less actually get selected for the show.
At the time, Main was a 21-year old novice by most MMA standards, having been a professional for about a year and primarily joined the sport after falling in love with Brazilian Jiu-Jitsu. While there have been fighters on the reality show with even less experience, Main originally went to the tryouts just to get his name in the hat so maybe he'd eventually get a shot to join the show.
"Prior to being on 'The Ultimate Fighter,' it was like being shot out of a cannon," Main told FOX Sports recently. "I fought because I liked doing Brazilian Jiu-Jitsu, and somebody said, 'Oh, you should try fighting. You'd like it.' So I tried it and I did like it.
"Then all of a sudden I'm 4-0 and there's a tryout and I wasn't even going to try out because I didn't think there was any way I'd make it. I'd only been fighting for a year.
"Then I heard sometimes it takes two or three times to make the show, so I tried out and then all of a sudden I'm on the show. Now I'm there."
Main had to fight his way into the house in an elimination-round matchup, but still the entire experience was very surreal for him.
He was on a series being coached by welterweight champion Georges St-Pierre and former "Ultimate Fighter" season one cast member Josh Koscheck. Main was receiving instruction from legendary coaches like Greg Jackson and learning wrestling from Olympians such as Daniel Cormier as part of the cast and he was just soaking it all in like a sponge, trying to learn as much as he could at the time.
Main didn't join "The Ultimate Fighter" to lose by any means, but he also had a much different mindset than many of the other athletes who served as his teammates and roommates for six weeks living in Las Vegas.
"I was there to take advantage of everything that I could," Main said. "I remember going onto the show and I knew a couple of guys on there and even talking to them. I'm on the show and everybody's like, 'I'm going to win!' and I had confidence that I had the skills to beat anybody at any given time. But I wasn't in that space where I was ready to face the best in the world and could handle these guys on any given day.
"I was always realistic so it was just trying to take advantage of learning from these guys and putting myself up against fighters like Michael Johnson or other guys on the show."
When Main finally got the opportunity to fight, he fell short in his bout against Kyle Watson, losing by rear-naked choke in the second round. He was certainly disappointed, but still felt like his entire time spent on the show was a great learning lesson for his future career in the UFC. … Except for one major problem.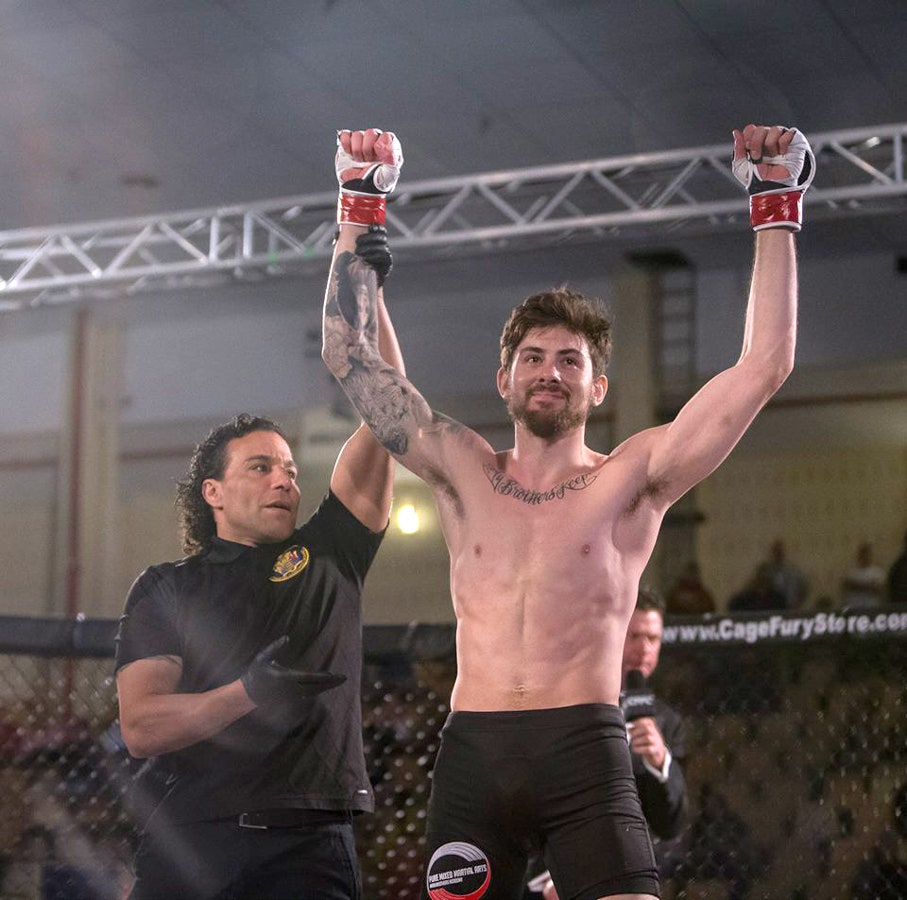 The UFC never called.
Main's time on "The Ultimate Fighter" came and went following his loss. Because he wasn't one of the fighters pulling pranks or causing trouble inside the house, he was almost like a ghost who was there and gone without really being noticed much.
Main really did join the show just to become a better fighter and never wanted to become a reality TV star in the process.
The problem became with only a few fights on his record and a lackluster showing in the tournament bout he had on the show, Main wasn't one of the fighters the UFC chose to give another shot after the series wrapped. He instead had to go back on the local fight circuit to gain more experience and just hope he could eventually earn his way to receive a call from the matchmakers offering him a shot.
Five years later, Main is still waiting to hear from the UFC.
Since his time on the show, Main has put together a 6-1-1 record with one no contest. As he approaches his next fight in Japan with a chance to become 'King of Pancrase' and he's still searching for his shot in the UFC.
Main hasn't been approached about coming back to fight in the UFC and he wonders from time to time if there's some kind of stigma affixed to him after competing on "The Ultimate Fighter" and not putting on the best possible performance. He was essentially one and done and went out as quiet as a mouse. Main can't help but think that maybe the UFC matchmakers are judging his future potential based on a fight that happened when he was 21 years old.
"The only thing that I kind of wonder, and it's somewhat of a concern, is that I don't want to be judged by the way I performed on 'The Ultimate Fighter,'" Main said. "Sometimes I think about it and I think about from the matchmakers stand point like 'Here's a guy who couldn't cut it on 'The Ultimate Fighter.' I always wonder if they look at me like 'Andy's on a good win streak but when he was on the show he couldn't cut it'. I always wonder if they remember that."
Main won't deny that having "The Ultimate Fighter" label attached to his name has probably helped his career outside the UFC to a certain extent. It's that very appearance that he believes might be holding him back from getting a second shot with the promotion.
Looking back now five years later, Main doesn't exactly regret doing the show, but hindsight is always 20/20 and he knows at 21 with limited experience, he probably had no business doing "The Ultimate Fighter" when he did.
"I can't say I would have done this or I would have done that without doing 'The Ultimate Fighter,' he said. "I think I would have eventually got a chance to fight in the UFC. I think I would have made some of these gains I've made over the last few years."
Every version of "The Ultimate Fighter" from season one until now in season 21 has a few athletes who pan out and plenty more who don't. From his season of the show, Main has watched Johnson skyrocket to where he's become the No. 5-ranked lightweight in the world while also seeing a name like Joseph Duffy on the list of fighters that didn't even make the show who are now fighting in the UFC.
"Michael Johnson, I know he was a stud on the show, but what he's been doing is incredible," Main said. "What he did to Edson Barboza, I'm like 'Wow, that doesn't even look like the same person' and it's not. That's how I feel, but I'm just not in the spotlight. I've made those leaps as well, but I'm doing it on a different circuit right now. When I get that opportunity, I'm ready to seize it.
"Joseph Duffy is a guy who got beat by Kyle Watson who is the guy that beat me on the show and then Kyle got two fights in the UFC after the show aired and he got cut. It's so crazy how much can change in that amount of time."
With five years gone since doing "The Ultimate Fighter," Main feels like a seasoned veteran now compared to the young kid who tried out for the show almost on a dare just to see if he'd make it or not.
It was always his dream to fight in the Octagon and that may be the only similarity this version of Andy Main shares with his 21-year old Andy Main who fell short on the reality show in 2010.
"It's my No. 1 goal," Main said about receiving his shot in the UFC. "I'm glad I got this opportunity and it's been really meaningful to me. But the UFC is my No. 1 goal. I've turned down multi-fight contracts with other promotions that might hinder me getting to the UFC. It's what I want to do. I just think now I'm ready for it."