Anderson Silva to Ronda Rousey: 'Nobody is forever, all of us lost'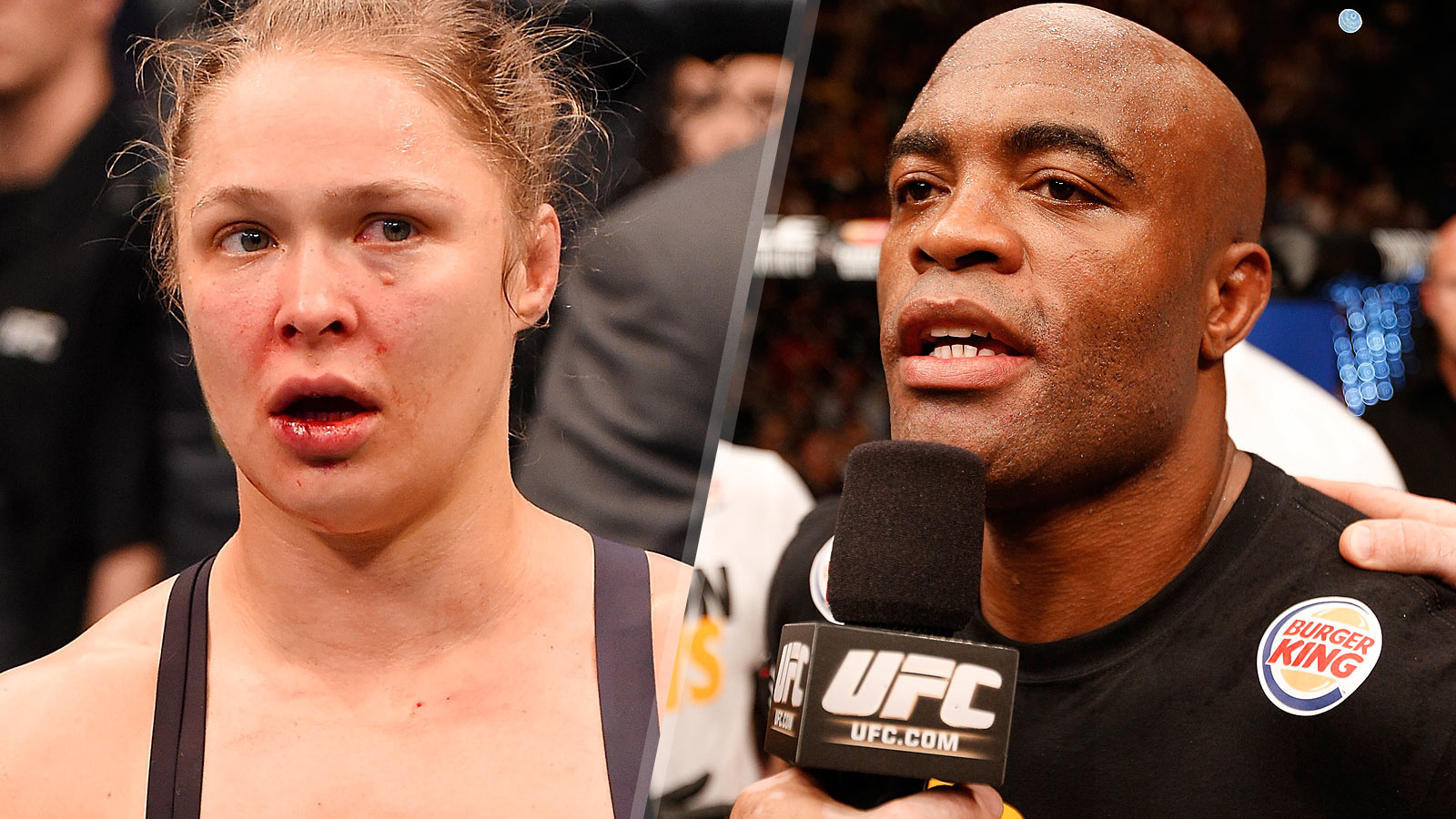 Former UFC middleweight champion Anderson Silva knows how hard it can be to stand on top of the world and then fall all the way down after a crushing defeat.
Following Ronda Rousey's shocking loss to Holly Holm on Saturday night where she was knocked out by a vicious head kick just 59 seconds into the second round, Silva took to Instagram to offer words of encouragement to the now former bantamweight champion.
"Our biggest glory doesn't live in the fact of never fall down, but in the fact of we always stand up after each fall," Silva wrote. "With determination, you will over come this bad time. I know very well how it is.
"You are a great athlete and transcend the MMA world. My kids love you. So, don't forget: To fall makes us stronger, to stand up. You deserve the best of this world."
Silva suffered a similar setback in his first fight with Chris Weidman in 2013 after defending his UFC middleweight title on 10 occasions, which still stands as the all time record.
Eerily enough, Silva was knocked out by Weidman at 1:18 into round two, just nineteen seconds of difference between his first loss in over seven years and Rousey's defeat on Saturday night.
Silva reminded Rousey in his statement that nothing lasts forever and that she will bounce back from this just like he did after his losses to Weidman. Silva also called Rousey an inspiration 'for all the world'.
"Nobody is forever. All of us lost and to lose make us stronger," Silva said. "So, I wish you peace and lots of patience. Hold this experience with intelligence and don't blame yourself. You had a big lesson of this sport.
"The world was made for people like you — a winner. Raise the head up, girl. You are a great champion of life and an inspiration for all world. Don't forget, we love you."
Rousey has only spoken once since the loss to Holm in a very brief statement she released via Instagram on Sunday after a brief trip to a local Melbourne, Australia hospital to get stitches in her lip and for precautionary measures after the knockout.