UFC 207: Two welterweight fights added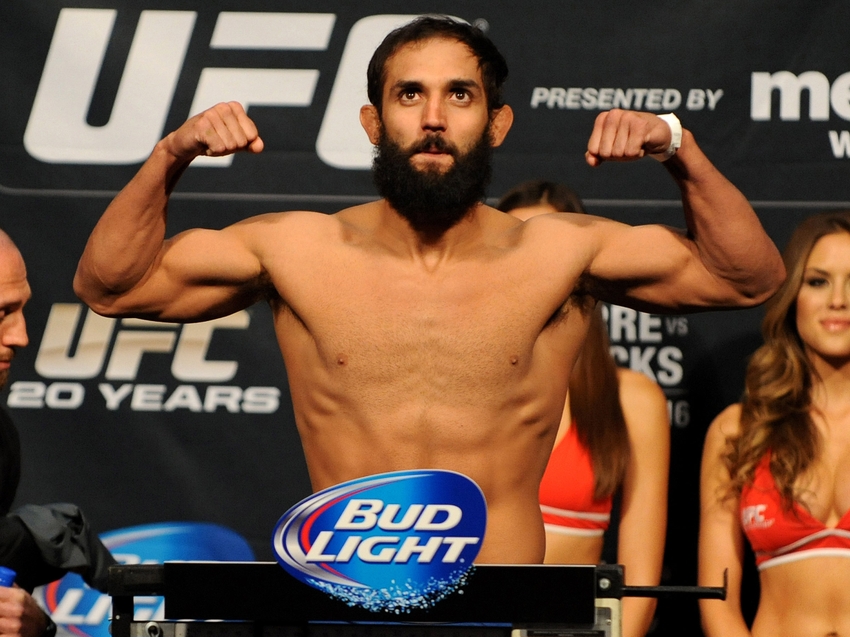 UFC 207 has two new bouts added Tuesday. Former welterweight champion Johny Hendricks vs. Neil Magny and Matt Brown vs. Tarec Saffiedine.
UFC 207 is the event that will end the year for the UFC and it may be the best one of the year altogether.  The January 30th card headlined by the long awaited return of Ronda Rousey has now added some more top names to its main card.  Former welterweight champion Johny Hendricks will be taking on No. 9 ranked Neil Magny.  Also added to this card is another welterweight matchup between No. 14 Matt Brown and No.13 Tarec Saffiedine.  This news was first reported by ESPN's Brett Okamoto.
Johny Hendricks (17-5) is coming into this bout with Magny off of back-to-back losses to top opponents.  His most recent fight was with Kelvin Gastelum at UFC 200, a fight Hendricks lost via unanimous decision.  He has had a rough go as of late, having lost three of his last four, including the loss of the welterweight belt to Robbie Lawler in December of 2014.
Magny (18-5) is also coming off of a loss.  His last fight with Lorenz Larkin at UFC 202 ended via a TKO in the first round.  Magny had strung together three fights prior to that loss, including two performance bonuses. He could move up in the rankings with a win over Hendricks.
Matt Brown (22-15) is in the middle of a rough patch, losing four of his last five.  Most recently he lost his fight with Jake Ellenberger via a first round TKO.  He will be looking to come back from that loss and get back it to the win column with a win over Saffiedine.
Saffiedine (16-5) is 2-2 since coming to the UFC in 2014.  He most recently lost to Rick Story back in May.  Saffiedine is currently ranked just above Brown in the official rankings, and could move even further up with a win over the veteran.
The entire fight card to date:
Main Card:
Amanda Nunes vs. Ronda Rousey- for bantamweight title
Mike Pyle vs. Alex Garcia
Tim Mean vs. Alex Oliveira
Johny Hendricks vs. Neil Magny
Matt Brown vs. Tarac Saffiedine
This article originally appeared on