UFC 207: Johny Hendricks and Neil Magny Look to Bounce Back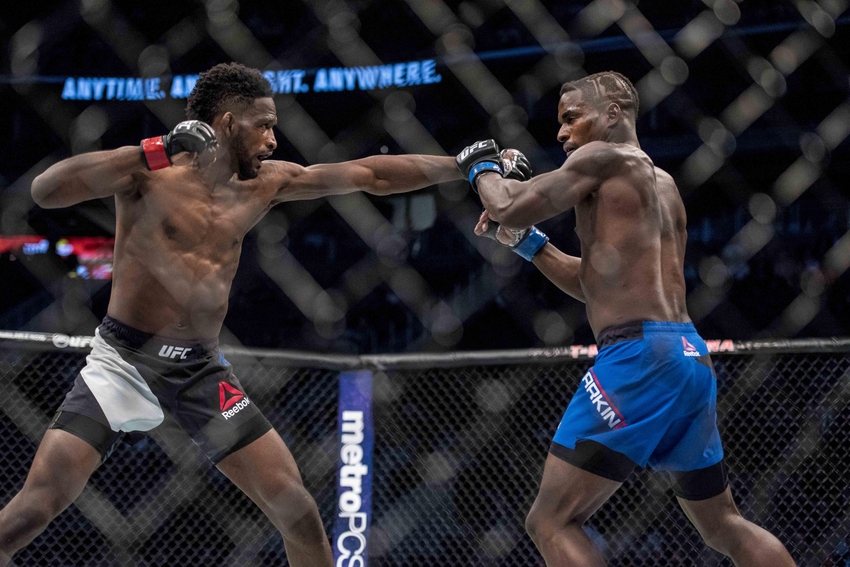 UFC 207 presents a bounce-back opportunity for once-top welterweights Johny Hendricks and Neil Magny against each other.
Brett Okamoto of ESPN first reported the addition to UFC 207.
Neil Magny is coming off of a brutally one-sided loss against Lorenz Larkin, while Johny Hendricks has not entered the win column since March 2015. Both men were considered top-ten fighters in the division just last year, and are now on the outside looking in.
Johny Hendricks started off his Octagon career in 2009 as a strong wrestler with a powerful right hand. After winning nine of his first 10 UFC contests, some with wrestling, some with knockouts, Hendricks earned a title shot against Georges St. Pierre.
Although the judges sided with the Canadian legend that night, many were on the side of the Texas native. St. Pierre would then retire, and Hendricks defeated Robbie Lawler for the vacant title. Lawler fought his way back to the top while Hendricks was inactive for seven months and they had another great five round fight. Again, Hendricks was declared the loser although most disagreed.
Since losing his title, "Bigg Rigg" is 1-2, looking hapless in his last two contests against Stephen Thompson and more recently Kelvin Gastelum.
Neil Magny shot up the rankings by staying active, fighting 10 times from 2014 to 2015, only losing once to Demian Maia. After a three-fight win streak that included wins over Hector Lombard and Kelvin Gastelum, Magny was shut down by Lorenz Larkin in August.
Magny is a notoriously slow starter, but Hendricks has had trouble getting going at all in his last two fights. It will be interesting to see who will impose their will in December.
UFC 207 will take place in the T-Mobile Arena in Las Vegas on December 30. The card is headlined by the return of Ronda Rousey against current champion Amanda Nunes. Also on the card, Cain Velasquez will have his rematch with Fabricio Werdum.
This article originally appeared on