UFC 206 Results: Emil Meek Victorious Over Jordan Mein In Octagon Debut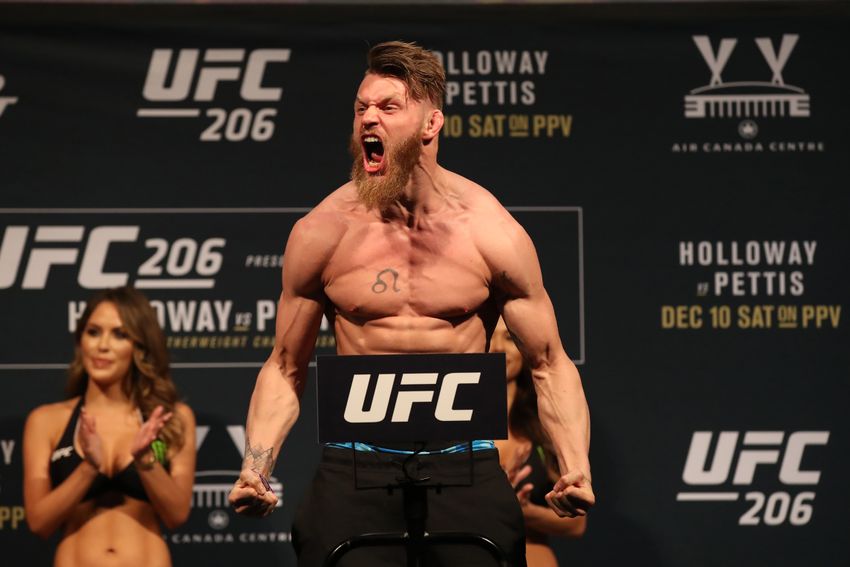 Emil Meek had a very succesful octagon debut as he walked away from UFC 206 with a unanimous decision victory Jordan Mein.
The main card portion of UFC 206 kicked off with a new and very exciting promotional new comer in Emil Meek who took on the ever dangerous Jordan Mein. This fight was ons that fans around the world were excited for the minute it was announced.
Meek brought a huge wave of momentum into the fight after he destroyed Rousimar Palhares at Venator FC 3 in April. Prior to the huge win over the UFC veteran, Meek had won two straight, both before the judges were needed to make their decision.
Mein on the other hand had his two fight winning streak snapped at the hands of Thiago Alves In January of 2015. The 27-year Canadian has been away from the sport after he briefly retired. Before losing to Alves the young superstar had won five of his last seven with key victories over Dan Miller and Mike Pyle.
Want your voice heard? Join the Cage Pages team!
During three rounds of action the Norwegian newcomer showed some great striking and wrestling skills against a very tough but seemingly lethargic Mein who offered no real resistance.
The first round started off a crazy back and forth brawl but quickly simmered down as each man earned the respect of the other. Meek took control of the fight in the second and third thanks to his take downs and ground work.
While Meek had said he was looking for a finish he performed well and showed heart overcoming what maybe a broken or cracked rib he suffered in the very first round. The win is now his third staright and should he be cleared of injury he may feature at UFC London in March.
The loss is Mein's second straight but this marks his first appearance since 2015. Fight fans can fully expect to see Jordan back in the cage next year.
This article originally appeared on