UFC 206: Max Holloway vs. Anthony Pettis Headlines for Interim Title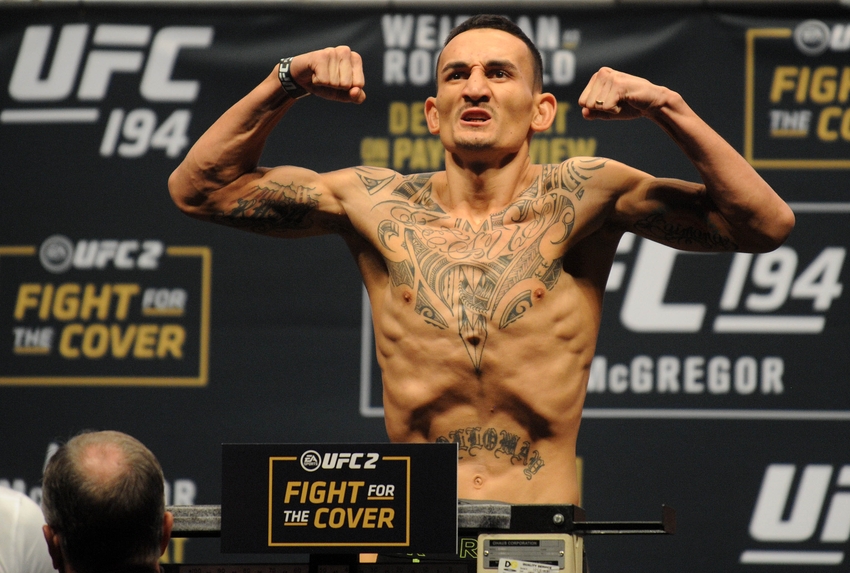 Max Holloway and Anthony Pettis will square off in the new main event for UFC 206 and the winner will reportedly be named the new interim featherweight champion. Conor McGregor is expected to be stripped of the featherweight title, making Jose Aldo the champion.
UFC 206 took a big shot earlier this week when it was announced that light heavyweight champion Daniel Cormier was injured and would not compete against Anthony Johnson in the main event . According to Ariel Helwani, Max Holloway and Anthony Pettis will fight for the interim featherweight title in the new main event on December 10.
Helwani also added that Jose Aldo, who is the current interim featherweight champion, will likely become the new featherweight champion as Conor McGregor is expected to be stripped of the featherweight title after recently becoming the lightweight champion.
McGregor was vocal in keeping both titles before and after UFC 205, saying there would need to be an "army" to take the belts from him. But it appears that President Dana White will follow through with his word, and take away the featherweight title.
Though it could be possible for McGregor to keep both titles, assuming he would alternate in his fights in defending the titles, he recently announced he will become a father and is expected to take some time off. This would obviously prevent him from being able to defend the title, hence the report of him possibly being stripped soon.
Meanwhile, Holloway and Pettis will battle to become the new interim featherweight champion.
Holloway enters the match with a nine-fight winning streak, going undefeated since mid-2013 when he fell to McGregor. Pettis, the former lightweight champion, made his featherweight debut this past August when he defeated Charles Oliveira by submission via a guillotine choke.
Want your voice heard? Join the Cage Pages team!
The featherweight title has not been defended since December 12 of last year when McGregor knocked out Aldo in 13 seconds. Since then, only an interim featherweight champion was crowned at UFC 200 since McGregor was not active in defending the title due to back-to-back non-title fights with Nate Diaz.
The good news, it seems like we can expect to see activity with the featherweight title. The bad news, we won't get to see a rematch between McGregor and Aldo. Aldo was the first ever UFC featherweight champion as he successfully defended it seven times for more than five years before falling to McGregor.
The UFC has not yet made any official announcement regarding the updated main event, nor a statement about the future of the featherweight title and possibly stripping McGregor.
This article originally appeared on