UFC 206: Donald Cerrone, Matt Brown Verbally Agree To Fight In Canada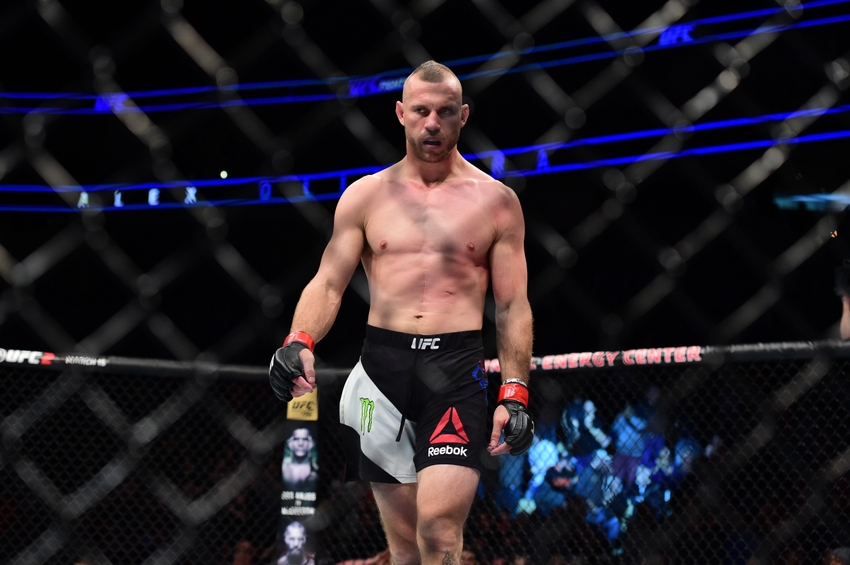 It's been a real tough day for UFC fan favourite Donald Ceronne but there is now light at the end of his tunnel.
To say that 'Cowboy' Ceronne has had a horrible day would be an understatement. If there was any fighter who was more excited to put on a UFC career best performance in front of the sold out Madison Square Garden crowd it was for sure Donald.
That dream was smashed into a million pieces this morning as his UFC 205 opponent Kelvin Gastelum yet again failed to make-weight. Now that usually just means that the two fighters come to an agreement at it becomes a catch-weight contest but not in New York.
Per the New York Athletic Commission rules if the two athletes where seven pounds or fewer apart the fight would have been allowed to go on but due to a lack of communication neither side was made aware.
As expected Ceronne was very disappointed and was hoping that UFC officials would be able to find a fast alternative…. And they sure have.
Want your voice heard? Join the Cage Pages team!
While it may not be on the historic UFC 205 card that he so badly wanted to be a part of it seems that 'Cowboy' will be riding into Toronto to take on fellow brawler Matt Brown at UFC 206. There were rumours of this fight all morning but thanks to Damon Martin of Fox Sports it has been confirmed the fight is nearly signed.
This is what you would call a slobber-knocker ladies and gentlemen and should it be made official Canadian fans will rejoice.
Brown (20-15) is coming off of a disappointing TKO loss to Jake Ellenberger back at UFC 201. Prior to the meeting with Ellenberger, Brown dropped losses to Johny Hendricks, Robbie Lawler and Demian Maia. The loss to Lawler snapped a very impressive 7-fight winning streak.
With a combined 19 knockout wins between these two, this has all the ingredients of becoming a fight of the year candidate. UFC 206 takes place Dec.10 and is headlined by a light heavyweight title fight between Daniel Cormier and Anthony Johnson.
This article originally appeared on