UFC 206: Daniel Cormier Injured, Out of Main Event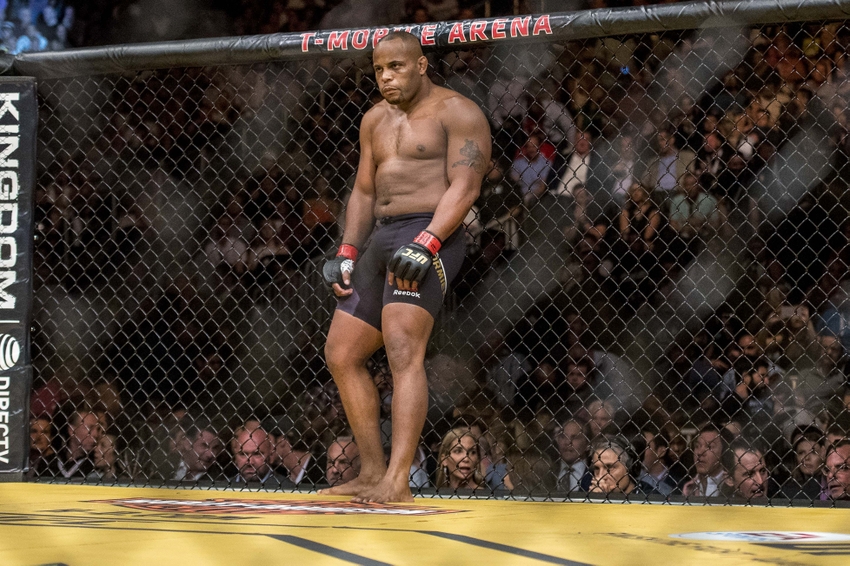 The infamous AKA gym strikes yet again with another injury, Now UFC 206 has been left without a main event just two weeks away.
UFC Light Heavyweight Champion Daniel Cormier has been forced to withdraw from his December 10 title defense against Anthony Johnson due to an undisclosed injury, as first reported by MMA Fighting. This injury comes about a month after teammate Luke Rockhold pulled out of the UFC Melbourne main event against Jacare Souza.
Daniel Cormier has not defended his light heavyweight title since last October. DC was set to fight Jon Jones twice this year. Cormier pulled out of their date in April, while Jones was removed by USADA from their July matchup. Cormier defeated Anderson Silva in a non-title fight instead.
This is the 33rd time there has been a change to main/co-main event in 2016. The promotion is currently working on a new headliner, however nothing is finalized just yet. The plan as of now is to keep Anthony Johnson on the card. But with Rumble already defeating everybody in the rankings up to Ovince St. Preux at light heavyweight, who could possibly be left for the top contender?
It may sound a little crazy at first, but they might have to pull somebody down from the heavyweight division and make a catchweight fight to keep interest in the card. All possibilities range from Junior Dos Santos, Nikita Krylov, a rematch with Bader, or maybe if we're being realistic nobody at all. Because let's face it, who will actually have the stones to face Anthony Johnson on 15 days' notice?
This is now the second main card fight UFC 206 has lost just this week. On Monday, Tim Kennedy appeared on The MMA Hour and revealed that the Ontario Athletic Commission refused to grant a fight license to Rashad Evans. The UFC seems to be leaning towards booking Tim Kennedy vs. Kelvin Gastelum, but that fight is still yet to be finalized. Without UFC 205's cancellations, this card would be absolutely barren right now.
UFC 206 is still scheduled to take place December 10 at the Air Canada Centre in Toronto, Canada. The current co-main event is a featherweight title eliminator as Anthony Pettis fights Max Holloway. The rest of the main card as of right now features a welterweight bout in Donald Cerrone vs. Matt Brown and a featherweight matchup of Cub Swanson vs. Doo Ho Choi.
This article originally appeared on