UFC 205: Thiago Alves looks to impress in his lightweight debut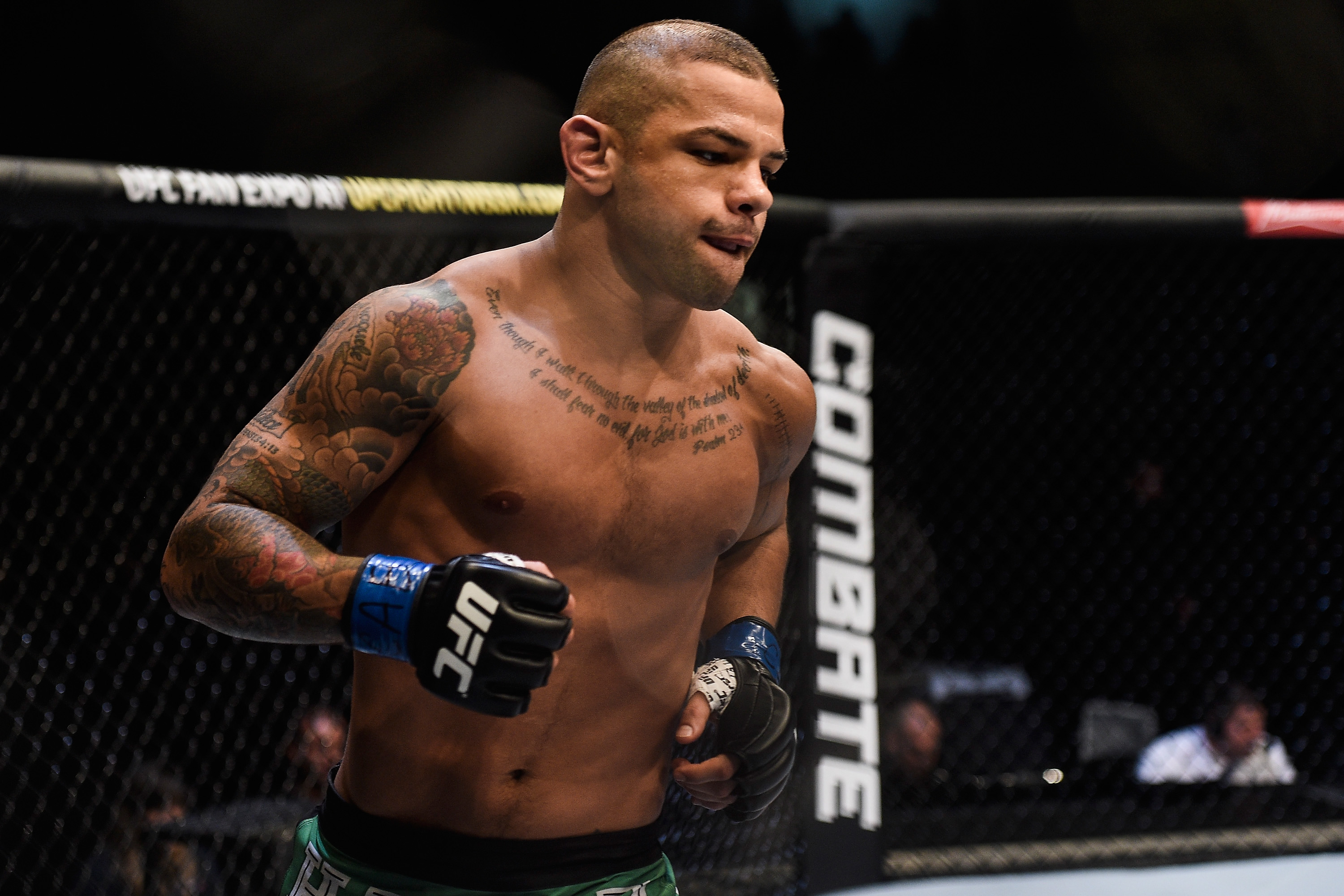 Thiago Alves is set to make his lightweight debut against former top contender, Jim Miller.
Former welterweight contender, Thiago Alves, finds himself heading into UFC 205 to make his first appearance as a lightweight. This is an interesting development for the Brazilian as he's had multiple weight cut battles early in his career. Alves has missed weight twice and once failed a drug test due to banned diuretics. With all of that behind him, Alves is looking to impress with his performance at Madison Square Garden.
"It's been great," Alves said to Ariel Helwani of MMAFighting. "The evolution of the sport. I was giving up a lot and I should have been a lightweight my whole career. After the last fight with Condit, we thought this would be a smart idea. This is a perfect time for a new beginning."
Alves is coming off of a brutal knockout to Carlos Condit at UFC Fight Night 67 more than a year ago. Alves talked about using that year to get down to this new weight and develop for this return to the sport.
"I don't think it's going to hurt me," Alves said. "I gave myself a good year to give myself a chance to adjust to this new body. I'm excited to put a nail in this coffin of Thiago Alves' weight issues."
Alves is facing a prominent lightweight in Jim Miller; another fighter that is looking to add new life to his career at a point where many are counting him out at this stage.
"I respect Jim, he's been in the game for a long time and I'd like to test myself against him," Alves said. "I have to say that I like Jim Miller the best because he's a veteran just like me."
Alves looks to continue his 11-year career in the UFC with a defeat of Jim Miller at UFC 205.
This article originally appeared on