UFC 205: Thiago Alves Drops to 155, Fights Al Iaquinta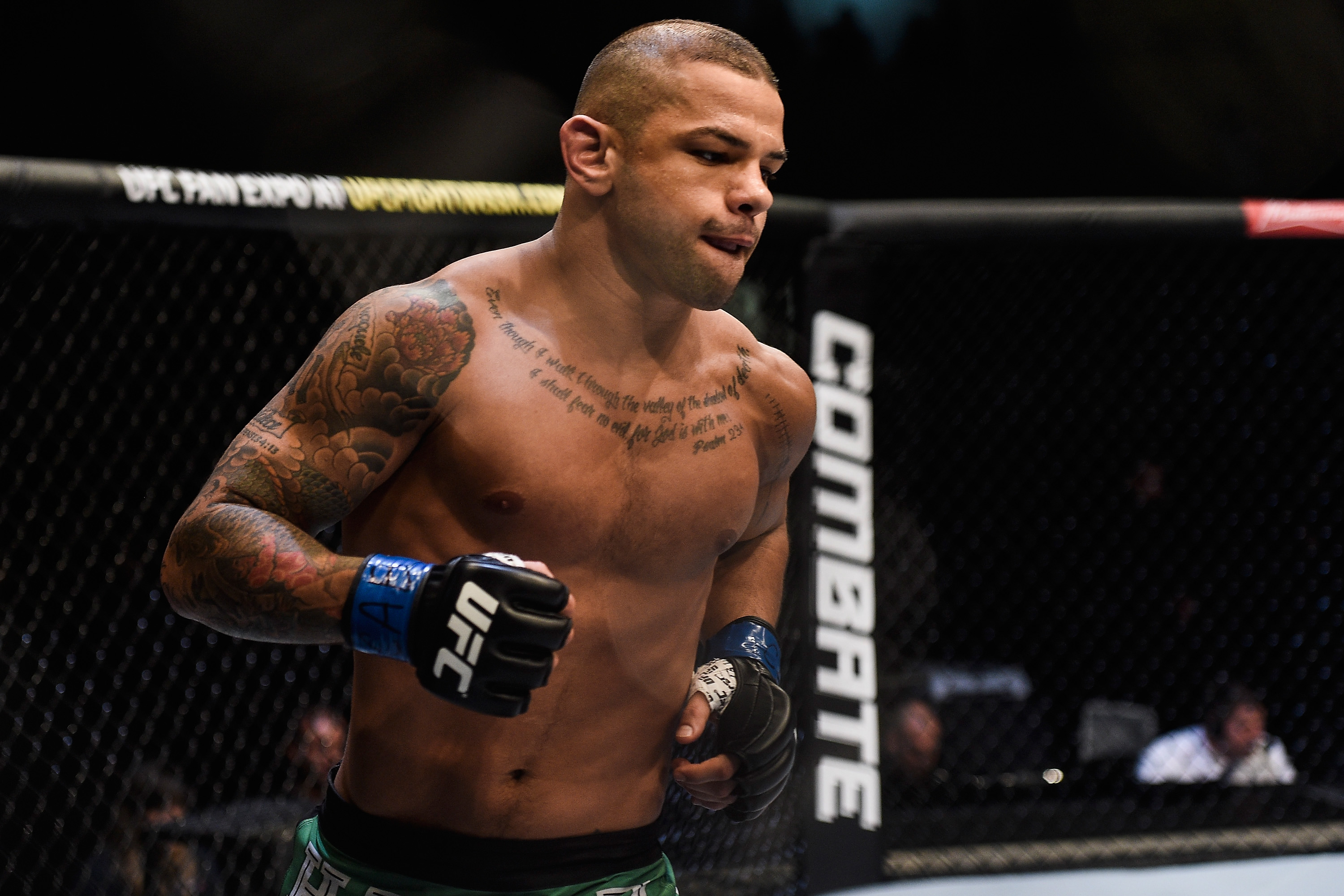 UFC 205 has its second fight, and second New York native, as Al Iaquinta will fight first-time lightweight Thiago Alves in Madison Square Garden.
Combate first reported the UFC 205 matchup.
Ultimate Fighter finalist Al Iaquinta will receive the biggest test in his career against former welterweight title challenger Thiago Alves. The fight will be in Iaquinta's home state of New York for the first time in his professional career.
The New York crowd will be treated to an exciting striking matchup when these two stand-up fighters meet in the Octagon. Half of Iaquinta's 12 career victories have ended via (T)KO while Alves has 12 striking stoppages in 21 career victories.
Thiago Alves has been in the UFC since 2005 which was four years before Iaquinta even started his MMA career. Both men have had their fair share of injury issues, and will each be entering the Octagon in November following over a year and a half away from the cage. 
Al Iaquinta has had an impressive UFC career that started after winning four fights in three months on The Ultimate Fighter: Live.  Iaquinta was defeated in the finals by current top-ten lightweight Michael Chiesa. The only blemish in Iaquinta's next eight fights was a surprising d'arce choke from Mitch Clarke.
Iaquinta's current four-fight win streak contains impressive victories over Ross Pearson and Joe Lauzon. "Ragin' Al" made a name for himself after his razor-close decision victory against Jorge Masvidal in his last appearance by calling out the booing crowd.
The Long Island native has not fought since then.
Thiago Alves has been up and down ever since receiving a title shot at UFC 100. Since losing to Georges St. Pierre, "Pitbull" is 4-4 with an impressive comeback victory over the now-retired Jordan Mein being the most notable win.
Alves was defeated by top-welterweight Carlos Condit in May, dropping his post-two-year layoff record to 2-1. It is worth noting that Alves has missed weight twice in his career at welterweight and will be attempting to cut to lightweight for the first time in his career.
UFC 205 is scheduled for November 12 in Madison Square Garden in New York City. No fights have been officially announced for the event, but Tim Kennedy vs. Rashad Evans is the first fight linked to the promotion's first trip to the Empire State.
This article originally appeared on