UFC 205 results: Luque defeats Muhammad via KO in round 1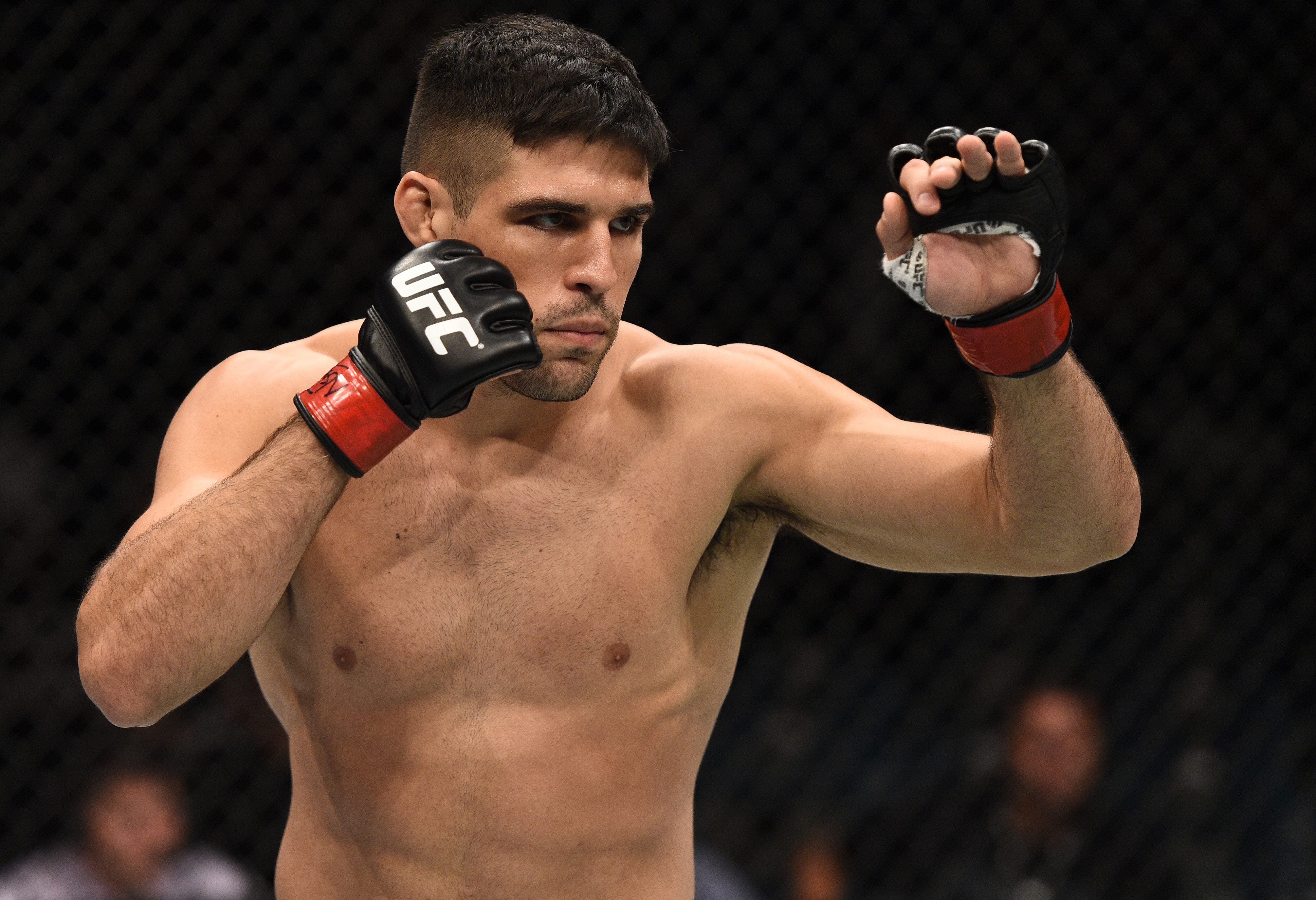 Vicente Luque defeated Belal Muhammad in the first fight of the FS1 prelims of UFC 205.  This is how it all went down.
To kick off the FS1 portion of the monstrous UFC 205 card was a welterweight matchup between Vicente Luque and Belal Muhammad. Muhammad was originally set to face Lyman Good for this fight but because of a potential Anti-doping violation, Good was removed from the fight. Luque stepped in to face Muhammad on just three weeks' notice.
Muhammad's last win was Augusto Montaño in September by TKO and came into the fight looking to move up in the welterweight rankings and get himself in a position to fight some of the best in the division. Luque  has won three in a row.  His most recent win was a KO win over Héctor Urbina at UFC Fight Night 95 in Brasilia, Brazil. Luque was born in New Jersey and currently trains with the  Blackzilians.
Round 1
They began with a short feeling out period.  Luque landed some very good kicks to start off the round.  He landed both high and low kicks.  Muhammad answers with some kicks of his own.  They continued to exchange punches until Luque rocked Muhammad with a hard right hook and drops him to the mat.  He jumped on him and followed up with some more damage. The fight was called to a stop at 1:19 of the first round.  Luque won via KO on short notice.
In his post-fight interview, Luque says that he could not pass this opportunity up to fight in New York.  He told Joe Rogan that he had to cut 30 pounds in a matter of two and a half weeks to get ready for this fight.  He said being born in New Jersey,  "To fight here is really special to me."
This article originally appeared on