UFC 205 results: Carmouche def. Chookagian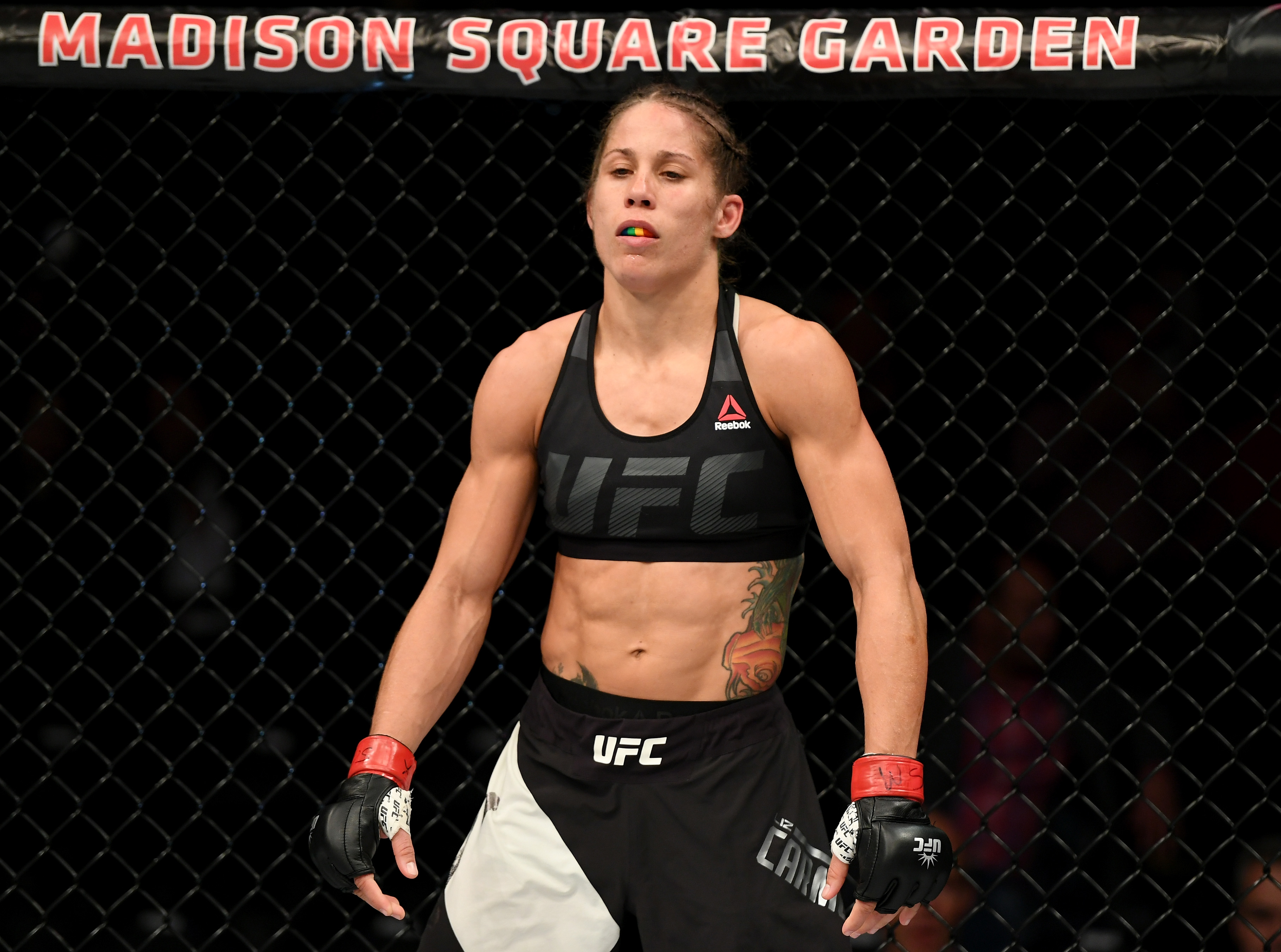 Here is how the first fight of the historic UFC 205 played out.Liz Carmouche and Katyln Chookagian gave it their all to start off this card with a bang.
The very first fight to kick off the UFC's debut in New York City was a three round brawl by two very exciting fighters.  Liz Carmouche and Katyln Chookagian were all business as they entered the octagon for this bantamweight bout. Liz Carmouche was the first women to enter the octagon for the UFC back in February of 2013 when she took on Ronda Rousey for the first-ever women's bantamweight title fight. The former U.S Marine is now one of the first women to fight for the UFC in New York at the historic Madison Square Garden.
Although she did not win that title fight against Rousey, she has been a staple in the bantamweight division ever since. Her opponent Katlyn Chookagian was undefeated coming into this bout. Currently ranked #14 she is a great up and coming talent in the sport and this was just her second UFC fight — she won her first against Lauren Murphy.
Round 1
There was no glove touch to start this fight off. Both fighters were right down to business as they start off feeling each other out. Carmouche begins with some great leg kicks. Chookagian was using her range well, but Carmouche was able to pick up Chookagian up and bring her down. She ultimately gets two takedowns in the first round.
Round 2
Carmouche got Chookagian in the clinch early in the round and landed some knees. Chookagian used her reach to land some good punches but is brought to the mat after Carmouche pulls off a huge body slam. They continued to work on the ground and Carmouche is able to get a hold of the neck but is unable to sink in a choke. Chookagian gets some big shots in at the end of the round.
Looks better in slo-mo! Last round! #UFC205 pic.twitter.com/KMLnITqLKM

— #UFC205 (@ufc) November 13, 2016
Round 3
Both came out swinging, trying  to end this fight.  Chookagian catches Carmouche with a huge kick to the liver that drops her and follows it up with some more damage. Carmouche is able to get up and hits with some big knees in the clinch.  Carmouche got a couple of takedowns to end the third and it went to the judges' scorecards.
Carmouche won by split decision and becomes the first UFC fight to win in New York.
This article originally appeared on