UFC 205 results and highlights: Natal vs. Boetsch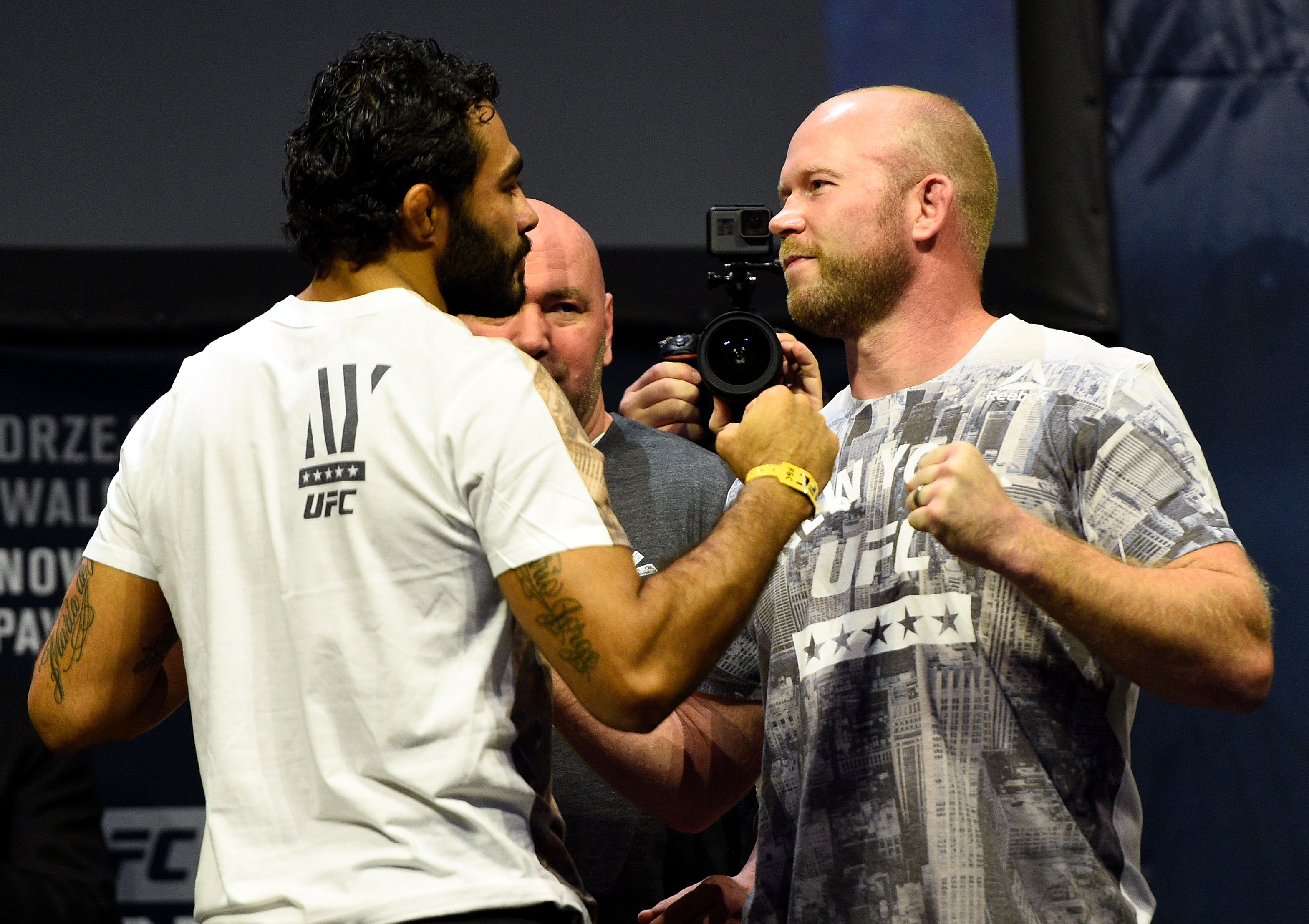 Here is how the middleweight match between Rafael Natal vs. Tim Boetsch played out at UFC 205. 
On Saturday, November 12, No. 14 ranked middleweight Rafael Natal faced Tim Boetsch in the undercard at UFC 205. The fight was at Madison Square Garden in the UFC's highly-anticipated return to New York.
Natal (21-7-1 MMA, 9-5-1 UFC) won four of his last five fights and is ranked No. 14 in the UFC's official middleweight rankings. He lost his last fight to Robert Whitaker at UFC 197 and is looking to rebound and move up in the middleweight rankings.
Boetsch (19-10 MMA, 10-9 UFC) last fought Josh Samman at UFC Fight Night 91 where he won by TKO in Round 2 and also broke a three-fight losing streak. Boetsch is a fan favorite for being a durable fighter and for always putting on an exciting fight. He is looking to jump back in the middleweight rankings.
Here is how the fight unfolded.
Round 1: The fighters meet in the center of the octagon with Boetsch opening with a right hand. The punch opened a cut over Natal's left eye. Natal circles the cage and Boetsch is constantly stalking him. Natal keeps looking for a wild right hand and Boetsch keeps countering with solid rights.
Boetsch, keeping his hands down, backs Natal against the cage. Natal lands a right and Boetsch answers with his own that drops Natal. Boetsch lands a few punches from the top and Dan Miragliotta steps in and waves the fight off at 3:22 in the 1st round.
Tim Boetsch adds another devastating TKO to his resume.
This article originally appeared on